MILPITAS, Calif.—California's Bay Area has a new attraction for children and the young-at-heart alike: Legoland. The state's first indoor Legoland Discovery Center Bay Area officially opened inside the Great Mall in Milpitas on June 14.
One of the main highlights of the 31,000-square-foot attraction is Miniland, a miniature version of the San Francisco Bay Area constructed from Lego bricks.
It took a team more than a year and a million and a half Lego bricks to build models of top tourist destinations such as the Golden Gate Bridge, Palace of Fine Arts, City Hall, Transamerica Pyramid, Chase Center, Apple headquarters, and more.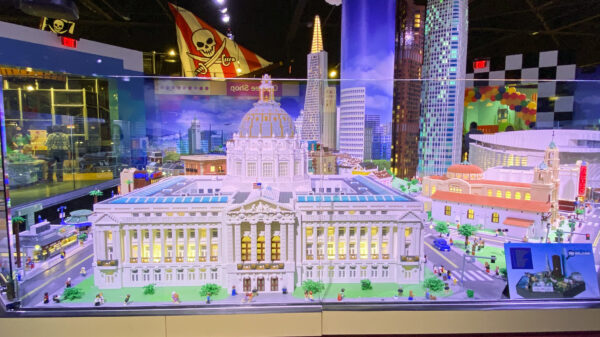 If visitors look closely, there are different stories and themes happening within the miniature city.
"There's a couple of guys riding a dragon in one part of town; there's a marching band that is running into a dog that's chasing after a pork chop. These change, too. So a scene that's there one week might not be there the next week," Sam Suksiri, master model builder at LEGOLAND Discovery Center Bay Area, told NTD Television.
There's also a 4D movie theater with special effects, 12 themed-build stations, a laser maze, a creative workshop, and more.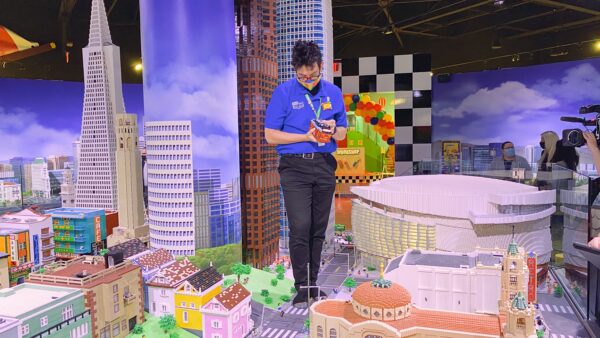 "The Discovery Center is really built for families with kids 3 through 10," said James Judy, general manager at LEGOLAND Discovery Center Bay Area. "And it's all about interactive play. It's something that mom and dad can come out with the kids and actually build and play with them and not something that you're sitting at home, watching. It's really a hands-on, fun experience."
They are often surprised by kids' creativity when building things with their imagination.
"I'm building a car," said Abigail, at a build station. "A helicopter car. It's a car that I'm going to put a spinner up here."
Abigail and her father were building Lego cars and racing them to see which design would go faster. They live in Santa Clara and bought an annual pass, so they will be visiting often.
"One of the really unique things about children and Lego is their, at least with my daughter, the way that she thinks through what she's creating," said Chris, Abigail's dad. "It's very much a story-first experience. So a little bit less on the art side, but a little bit more about the story and what she's trying to portray in her build. Which is really fun to see that creativity come out through her building side."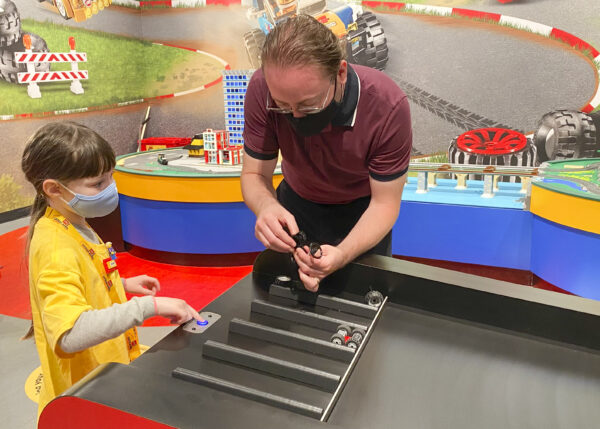 There's also a Lego workshop that helps get kids started, then lets their imagination take them away.
"One kid, he didn't like snails at all. I told him we were building a snail; he was unhappy. But by the end of it, he really liked his rocket-powered skateboard snail," Suksiri said.
Capacity is currently capped at 50 percent (subject to change, please verify online). People are asked to reserve online, since tickets sell out weeks in advance. Tickets are $23 per person, and $74.99 for an annual pass. Children 2 and under are free.