A California judge has temporarily blocked President Donald Trump's emergency asylum policy, which mandated that asylum seekers present themselves at an official port of entry as opposed to crossing into the United States wherever they please.
U.S. District Judge Jon Steven Tigar in San Francisco, a nominee of former President Barack Obama, wrote in his decision (pdf) that Trump does not have the authority to "rewrite the immigration laws to impose a condition that Congress has expressly forbidden."
He cited the Immigration and Naturalization Act, which states that any alien who arrives in the United States can apply for asylum, even if they do not present themselves at a designated port of arrival.
Tigar noted that neither the proclamation or a rule published by the Department of Homeland Security or Department of Justice renders any aliens ineligible for asylum and that the president does have authority to deny admission to certain groups of people.
The decision comes as thousands of migrants pour into Tijuana and some discuss rushing the United States border in a large group to overwhelm Border Patrol agents. The "invasion" of the border city has prompted protests from hundreds of Tijuana residents.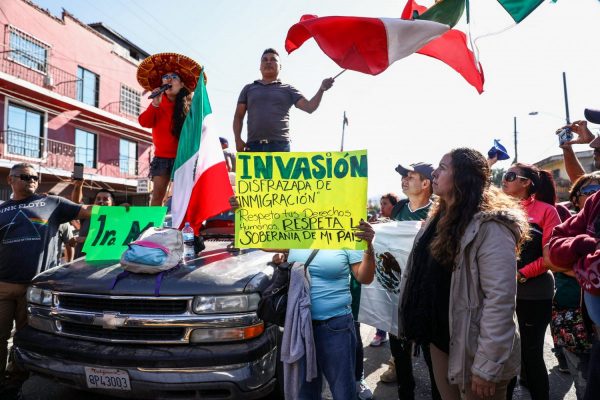 More than 2,400 migrants, mostly from Honduras, are staying in a municipal sports complex near the San Ysidro border crossing, with thousands more expected in the coming days.
Word of a possible rush at San Ysidro prompted American agents and troops to harden the crossing on Nov. 19, temporarily closing the northbound traffic and putting up concertina wire and other measures to improve security at the busiest port on land in the Western Hemisphere.
Secretary of Homeland Security Kirstjen Nielsen said that U.S. Customs and Border Protection officials were notified that a large number of migrants from the caravan "were planning to rush the border in an attempt to gain illegal access to the U.S."
"Unfortunately, some members of the caravan are purposely causing disruptions at our border ports of entry. There is a legal and illegal way to enter the US. We have deployed additional forces to protect our border. We will enforce all our laws," she added.
Trump hailed the hardened border on Nov. 19, posting on Twitter a picture showing the border at San Diego buffered by stacked wire. He has not commented on the ruling.
The Fake News is showing old footage of people climbing over our Ocean Area Fence. This is what it really looks like – no climbers anymore under our Administration! pic.twitter.com/CD4ltRePML

— Donald J. Trump (@realDonaldTrump) November 19, 2018
Claiming Asylum With No Basis
Often, people will cross the southwest border illegally with the intent to evade law enforcement, and if they happen to get caught, they often will claim asylum, despite having no basis for the claim, reported The Epoch Times.
Only 9 percent of Central Americans who claim a credible fear of return to their home country after entering the United States are granted asylum, according to the Department of Justice. Yet, 89 percent of aliens from Central America pass the initial credible fear interview at the border. The migrants typically pay a smuggler up to $7,000 for passage to the U.S. border and are coached on how to pass the credible fear screening.
Trump, on Nov. 9, issued the proclamation that rendered those who cross the border illegally ineligible for asylum, meaning asylum-seekers are forced to enter through a port of entry.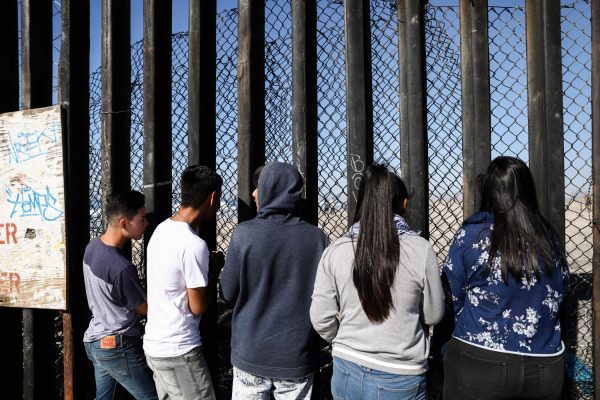 "Illegal aliens will no longer get a free pass into our country by lodging meritless claims in seeking asylum," Trump said in a statement.
"The United States expects the arrival at the [southern] border between the United States and Mexico of a substantial number of aliens primarily from Central America who appear to have no lawful basis for admission into our country," the presidential proclamation said.
"They are traveling in large, organized groups through Mexico and reportedly intend to enter the United States unlawfully or without proper documentation and to seek asylum, despite the fact that, based on past experience, a significant majority will not be eligible for or be granted that benefit."
From NTD News