A homeowner in California beat up an alleged intruder with a baseball bat, according to a report.
The homeowner, who wasn't identified, woke up and heard the intruder in his home in Turlock, located in California's Central Valley, Fox40 reported.
The owner then grabbed his baseball bat and hit the person, the Fox affiliate said.
A shotgun is more effective. https://t.co/hWMgHX0Yvm

— James Woods (@RealJamesWoods) March 17, 2019
The alleged intruder, who also wasn't named, was bruised and bloodied by the homeowner before a woman ran to a neighbor's house to call 91.
The suspect was taken to a hospital in critical condition. Fox40 identified him as a 33-year-old male.
No arrests have been made in the case.
The suspected burglar was left bloodied, bruised and fighting for his life.

由 FOX40 发布于 2019年3月14日周四
A neighbor, Sheila Barrios, said break-ins take place often in the neighborhood.
"Commonplace where we do see a lot of people coming into the cars. We've been broken into twice," Barrios told Fox40.
She added: "I think we're all just tired of it and people are taking their actions into their own hands."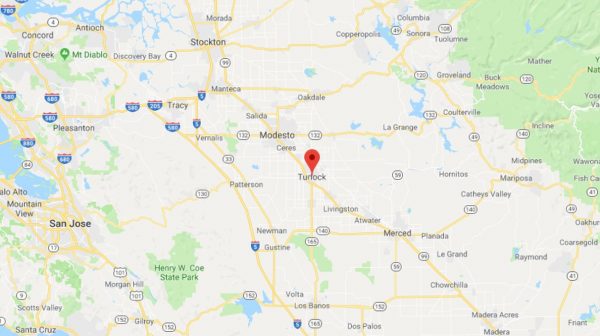 Barrios added that with cameras, families are often forced to protect their homes in the neighborhood.
"Even then, we still get a lot of people coming through, looking into the cars," Barrios said, according to KTRE.
Other details about the case were not released in the report.
Burglar Crushed by 900-Pound Safe
In another instance of home invasions gone awry, an Indiana man discovered a burglar dead inside his home after he got trapped under a heavy safe.
"My mind couldn't comprehend it. This can't be real. It's like some strange tale," George Hollingsworth told Fox59. He wasn't identified.
Hollingsworth discovered the safe was knocked over in his garage before he saw the intruder's body.
"I came in and told my wife, 'I think we've got a dead body out there.' She thought I was kidding," said Hollingsworth, reported Fox59. His wife called 911.
"The officer walked in and said, 'Buddy. Hey buddy,'" said Hollingsworth. "I'm thinking he's dead. Come on now."
If the burglar had cracked the safe or stole it, it would have been a waste of time.
"There's nothing in it. It's empty. It's just one my dad had," he said. "What a horrible way to die," he added, according to Fox59.
To remove the body, the fire department was called to lift the safe.
The identity of the alleged burglar was not relased by police.
Violent Crime Declines in 2017
The FBI said that in 2017 violent crime had dropped by 0.2 percent, according to a release, but aggravated and rape offenses increased by a respective 1.0 percent and 2.5 percent. The murder rate dropped by 0.7 percent, the agency said.
"In 2017, there were an estimated 1,247,321 violent crimes. The estimated number of robbery offenses decreased 4.0 percent, and the estimated number of murder and nonnegligent manslaughter offenses decreased 0.7 percent when compared with estimates from 2016. The estimated volume of aggravated assault and rape (revised definition) offenses increased 1.0 percent and 2.5 percent, respectively," said the FBI.
The agency added: "By violent crime offense, the arrest rate for murder and nonnegligent manslaughter was 3.8 per 100,000 inhabitants; rape (aggregate total using the revised and legacy definition), 7.2; robbery, 29.3; and aggravated assault, 120.4 per 100,000 inhabitants. Meanwhile, the FBI said that there are now 670,279 sworn officers and 286,662 civilian officers in the U.S, which is a rate of 3.4 employees per 1,000 inhabitants.