LOS ANGELES—A large red-and-white sign looms over what was once a Thai restaurant in Santa Ana, California, advertising that the property is for sale. A wooden Buddha statue stands by the counter, in the dark. Elaborate golden motifs adorn the walls above empty tables.  
Similar signs advertising property sales and leases are popping up throughout Southern California, as many small businesses collapse. 
California is the state with the highest number of business closures amid the pandemic, according to Yelp. About 30,000 businesses closed in the state from March 1 to July 10—about half of them temporary closures, and the rest permanent.
Los Angeles is the city with the highest number of closures in the country, at about 11,000, half of them permanent. Nationwide, Yelp reports 133,000 businesses closed, with 55 percent permanently so. 
Many small business owners in Southern California who have temporarily closed told The Epoch Times they are barely hanging on; they might soon add to the number of permanent closures. Any loans they receive will be used up quickly and difficult to repay, they say.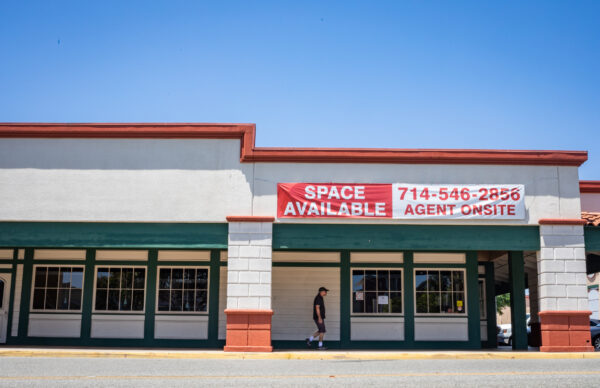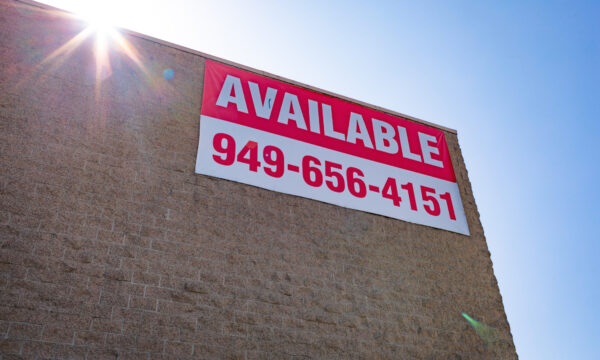 "We stand to lose everything: our businesses, our homes, our retirements," small-business owner Denise Duncan told The Epoch Times.
Yelp's reports show restaurant and retail businesses hard-hit, but Duncan says that effects all kinds of other small businesses.
Duncan is part owner of AT Industrial Products, a manufacturer of metal-dust collectors, based in Pomona, in Los Angeles County. She said she figured out "within a few days" that the March shutdown would be "devastating to the service industry, and then trickle down to the manufacturing sector."
Her products collect combustible metal dust, a necessary safety precaution in many industrial environments—anywhere there is metal grinding, sawing, buffing. The dust is a fire hazard, but also hazardous for workers to inhale. 
Because her equipment is essential to safety, she kept running for some time after the March shutdown. But as her clients' operations slowed, and as their economic security came into question, so did hers.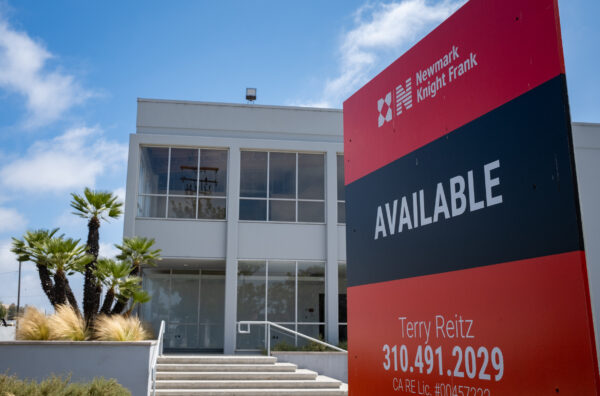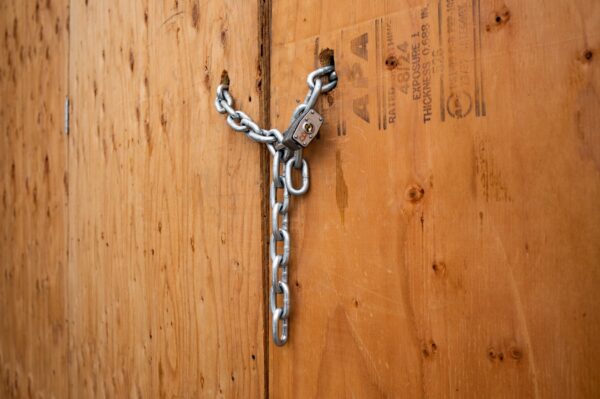 Duncan connected with the National Federation of Independent Business (NFIB) for guidance on available loan and aid packages. 
'Band-Aid' Loans, New Closure Mandates
She obtained a Paycheck Protection Program (PPP) loan and a Small Business Administration (SBA) loan.
"These funds are buying us time. However, buying time is a Band-Aid, and not the solution," Duncan said. 
Her opinion was echoed by NFIB research director Holly Wade, who stated in a July 10 release that 22 percent of PPP loan borrowers anticipate having to lay off at least one employee after using up their loans.
"Many small businesses are telling us this won't last forever and anticipate having to lay off employees once they've used their loan," Wade said.
Over half of NFIB members who are PPP borrowers have spent all of their loan funds, with many other businesses not far behind.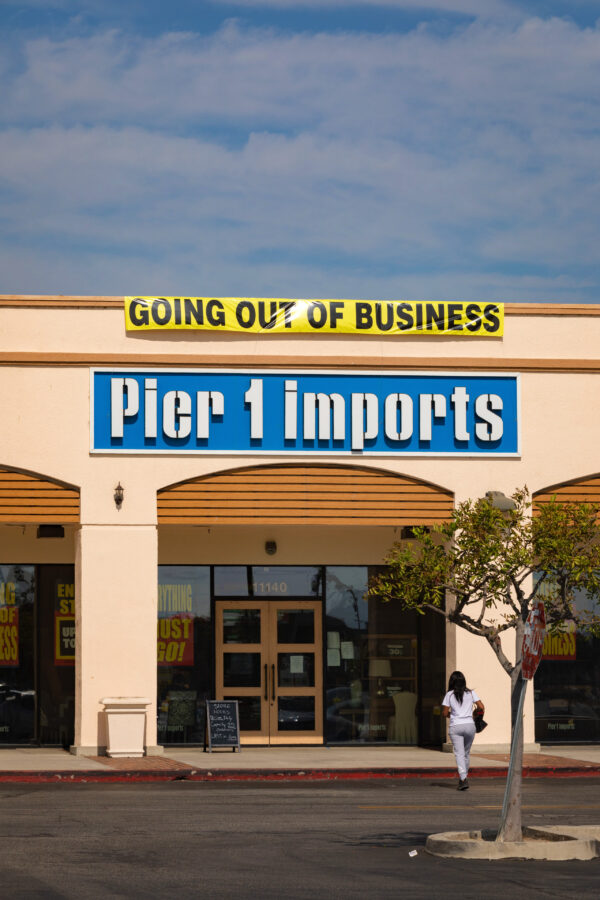 Some business owners told The Epoch Times they experienced delays in receiving SBA loans, creating difficulties. 
Matt De Vaul, who owns MMD Antiques in the City of Orange, applied for his SBA loan on April 3 and received it more than two months later, in mid-June.
Before the loan arrived, De Vaul became desperate. He said to avoid bankruptcy, he had to reopen at the end of April, violating stay-at-home orders.
"Every day I'm not open, I'm going deeper and deeper in debt," he told The Epoch Times at the time. "And the truth is … I don't even think I'm going to be able to recover from it." 
The SBA loan is keeping him afloat for now. 
Christine Maniaci, owner of Salon Touché in Redondo Beach in Los Angeles County, told The Epoch Times that she hasn't received any financial assistance, although she applied in March. 
Now, she couldn't afford to pay back an SBA loan, even if she got one, she says.
"How can I pay the loans back when business savings have been depleted? The state has been of no help." 
She recently closed her salon again after a brief reopening, since salons were among the businesses ordered closed this month in counties on the monitoring list for COVID-19.
Duncan had strong words for legislators in light of the new wave of closures meant to combat rising COVID-19 numbers: "A never-ending shutdown by governors and government employees—who will continue to get paid and receive benefits regardless of the unconstitutional laws they shove down our throats—will put many of us not only out of business, but create unemployment numbers that are unimaginable."
Like Duncan, Kelly Mundell of Dana Point felt the trickle-down effect as other businesses struggled. Mundell, 26, started her own marketing business just before the pandemic hit.
She had gained a few clients when COVID-19 "halted everything," she told The Epoch Times. "With no security and no one knowing how financially stable they were going to be, I had to put everything to a stop."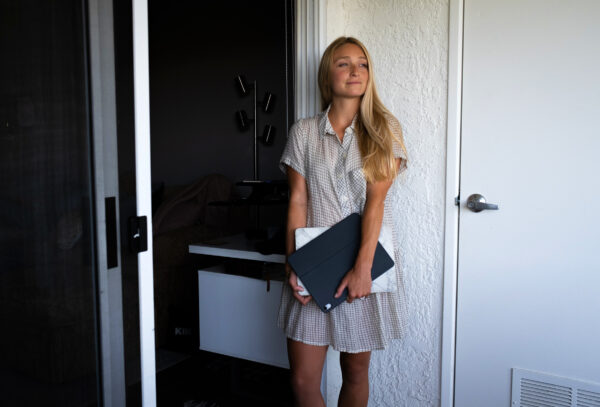 "Most large agencies still have clients, but of course me, starting my own small business to help other small businesses, I was one of the ones who took the fall," she said. She remains hopeful, however, that small businesses will rebound soon and want marketing to help them ramp back up.
"Small businesses are resilient, innovative, and have a huge fan base," Elizabeth Milito, a senior counsel at the NFIB, told the Epoch Times. "I'm confident in small-business owners' ability to make lemonade out of lemons and pull through this crisis. Don't be afraid to ask for help."
It isn't only small businesses that have shut their doors for good in recent weeks. Big chains, such as Pier 1 Imports, Bath & Body Works, and Victoria's Secret, also have announced widespread store closures.