California Gov. Gavin Newsom ended mandatory minimum jail sentences for nonviolent drug offenses on Oct. 5, but a recovery advocate foresees an increase in drug deaths and crime ahead.
Senate Bill 73, authored by state Sen. Scott Wiener, a Democrat, prohibits the probations or suspension of sentencing for a person who commits a drug offense. The legislation includes the sale of 14.25 grams of heroin or other illegal drugs and forging or altering prescriptions.
Additionally, the legislation that is to go into effect on Jan. 1 further allows for probation to be granted instead of jail time, and sentences suspended for individuals convicted of a nonviolent drug offense.
While Wiener applauded the legislation, stating, "Mass incarceration of nonviolent drug offenders hasn't reduced drug use or addiction," some question the long-term impacts that will follow.
According to Tom Wolf, a former drug addict and drug recovery advocate, taking away mandatory minimums is productive but not effective, as the state needs a middle-ground approach to address the drug crisis.
For an individual getting caught with less than a gram of drugs and receiving an automatic mandatory minimum is too far, Wolf told The Epoch Times. However, by passing SB 73, he worries the state's approach has gone too far in the other direction.
"The pendulum swung too far in one direction," he said. "We're now faced with this pendulum swinging really far back the other direction where it's all being decriminalized with no infrastructure being put in place to replace that decriminalization."
"They've taken away mandatory minimums, which isn't a bad thing, but they haven't put anything in place to replace it, or if they have, they're broken down to each individual county or municipality instead of having a statewide level where everyone can be equal in their offerings of services and treatments."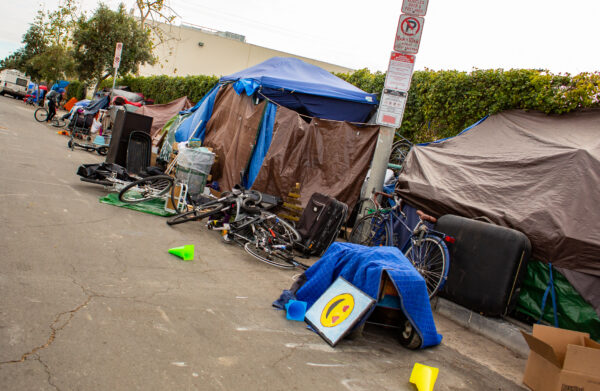 The passing of the legislation comes amid the statewide fentanyl crisis, with cities such as San Francisco being an epicenter for concern. Despite the ending of mandatory minimums, Wolf said the city hasn't been enforcing them despite the current law.
"You have open-air, cartel-fueled-organization drug-dealing happening in largescale in San Francisco in broad daylight. They're selling illicit fentanyl, which is driving overdose deaths," Wolf said.
"Those individuals must be held accountable. They haven't been enforcing mandatory minimums in San Francisco for years, and now we have the most progressive District Attorney in San Francisco—in the United States—and he is just letting them all out [of jail]. Now they're continuing to sell because they've been emboldened by the lack of accountability."
By removing mandatory minimums without an effective plan to replace accountability, the fear of increased mayhem remains.
"You're going to see backlash, and that backlash is going to come, it's already starting in some communities, in some cities like San Francisco," Wolf said. "We're just at the beginning of this drug crisis with fentanyl, so if you think that 1,700 deaths in San Francisco last year from a drug overdose or four people a day dying in LA from drug overdose are bad now, wait to see what it's going to look like in about two to three years."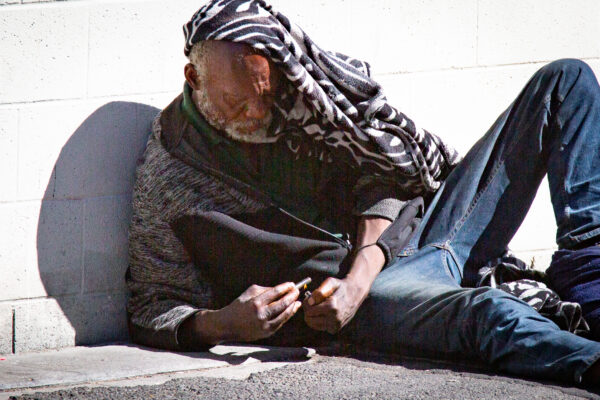 In the short term, Wolf anticipates that the rise in organized drug deals will increase if law enforcement can't prosecute and hold individuals accountable for drug crimes. As a result, he suspects crime and violence will increase more in different communities, making residents more aware of the drug crisis.
"We need to find a way to hold people that sell those drugs and get those people addicted more accountable," Wolf said. "There has to be some type of balance. There has to be what they call interdiction against street-level drug dealing. What happens is when you've decriminalized and you've taken away all the penalties, you've opened the door to more organized drug dealings, rings, and situations that are now occurring all up and down the West Coast."
Taking away drug minimums without replacing them with concrete consequences will result in drug dealers continuing to be emboldened, Wolf said, therefore contributing to the drug and overdose crisis within the state.
Wolf advocates for a mandated treatment, which assisted him in becoming clean, by going to jail and eventual rehabilitation.
"There's a subset of people on the street that are struggling with addiction that require intervention," Wolf said.
Along with mandatory treatment, Wolf urges for a statewide drug treatment service, partially funded by the state, to those low-income and homeless people.
"We have to start looking at new innovative ways to help these individuals who are going to be placed on probation instead, to try to turn them away from that lifestyle, whether it's drug dealing or drug use," he said. "If a dealer is on the street making more money tax-free than in a job training program to make minimum wage, getting them to stop their services will not be easy.
"The challenges of turning someone away from drug dealing is actually steep. There are no other alternatives in place, and this is the thing that's frustrating about decriminalization and restorative justice, is those types of things require the cooperation of the individual that they are actually reducing the penalties on to participate in."
Aside from SB 73, Wiener is further proposing to decriminalize psychedelics with Senate Bill 519.