California drivers could soon pay with a credit card at the DMV and would no longer need to renew their registration every year if two bills proposed in the legislature pass into law.
SB 460, which was proposed on Feb. 21, allows the California Department of Motor Vehicles to issue biennial registration instead of annual registration, starting on Jan. 1, 2020.
"Existing law generally establishes an annual registration period for vehicles and imposes annual registration fees on vehicles," the bill states. "This bill would authorize the Director of Motor Vehicles to establish a biennial registration period for a vehicle, with subsequent renewals being required at biennial intervals thereafter."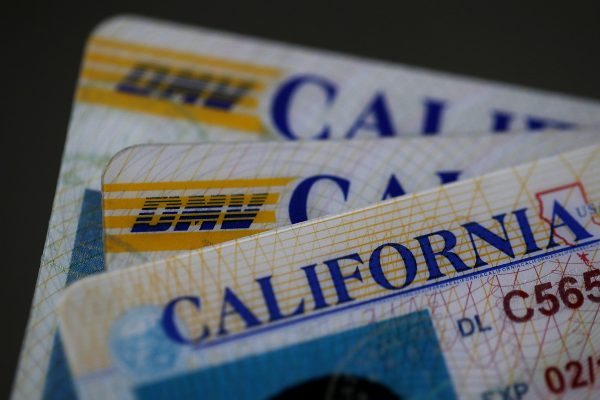 The author of the bill, state Sen. Jim Beall, who represents Silicon Valley, is the chairman of the Senate Transportation and Housing committee, which oversees the "deeply troubled" DMV that once struggled with long wait times and was blamed for mishandling voter registration information.
Starting last summer, a massive increase in applications for Real ID is believed to have caused very long wait times at DMV field offices across the state, with some people waiting hours to get service.
To reduce long wait times at DMV offices, Beall said that the committee is looking for "possible legislation and budget proposals that can increase efficiency" and is "examining the DMV's work plan for efficiencies," according to an October 2018 statement.
Another recently proposed bill requires the DMV to start to accepting credit card payments by July 1, 2020, which would provide California drivers with an additional convenience.
AB 867, which was introduced by Assemblyman Jim Wood on Feb. 20, would also require the DMV to "allow annual vehicle registration fees to be paid in monthly, bimonthly, or semiannual installment payments."
Credit card payments are currently unavailable at the DMV's offices, which is one of the issues new Gov. Gavin Newsom criticized when revealing his first budget in January.
In addition, another new bill was introduced this year to ban businesses from selling DMV appointments.
AB 317, which was authored by newly-elected Assemblyman Tyler Diep (R-Westminster), prohibits any person, firm, corporation, or association from selling or offering for sale an appointment with the DMV. The penalty is a misdemeanor with a fine of up to $2,500.
Companies like YoGov, which offers services including making faster appointments online and sending employees to wait in line on behalf of customers at the DMV, argued that their business, in fact, is helping the DMV reduce its wait times.
"We conducted a survey last year that showed that of the general public that visited the DMV, 20 percent of respondents had to make a 2nd trip to the DMV for the same service," the company said. "Then, we surveyed our users and found that 97 percent were able to resolve their DMV needs in a single visit, which is a 17 percent increase over the general public."
The company charges customers about $25 to secure a DMV appointment within three to four weeks, according to its website.
The author of the bill believes the company's practice is undermining the system, since paying for a free government appointment could be unfair to people who cannot afford it.
"Government is supposed to treat everyone equally, regardless of how much they can afford to pay," said Diep.
However, the company claims their customers are not paying for appointments, stating "DMV appointments cannot be individually sold or transferred," according to the company's blog.
"In reality, our service is the equivalent to having your receptionist or personal assistant check the DMV website hoping to find a last-minute opening or cancellation for you," the company stated.