California City Invokes Eminent Domain on Underwater Mortgages
Plan attracts more opponents than supporters
September 17, 2013 5:41 am Last Updated: September 17, 2013 7:41 am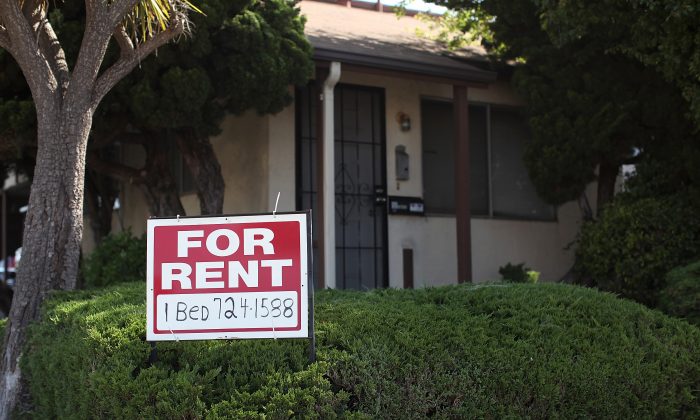 Officials in Richmond, Calif., approved a bold measure last week to seize homes of owners whose mortgages were underwater in an effort to prevent future foreclosures and keep borrowers in their homes.
San Francisco-based advisory firm Mortgage Resolution Partners created the plan, dubbed "Richmond CARES," which was passed by a 4-to-3 vote on Sept. 13.
The plan, if enacted, could keep hundreds of homeowners out of foreclosure. But critics argue that the move would threaten the stability of the mortgage-backed securities market.
Invoking Eminent Domain
Richmond would use eminent domain, an arcane law that gives federal, state, and local government the power to take private property for public use.
The city would purchase properties at their current market values, which in some cases are far lower than outstanding mortgage amounts. The move would push losses onto the banks and institutional investors who own the mortgage-backed securities behind these homes.
The city is the first municipality to apply the eminent domain law for debt-burdened owners of underwater homes. A home is considered to be underwater when the amount of mortgage owed is greater than its current market value.
However, City Council Member Jim Rogers requested that Richmond not proceed with the eminent domain doctrine unless it can procure insurance against litigation. It is unknown if the final voting language included that suggestion.
Article Continues after the discussion. Vote and comment
[tok id=bdb9041bafaeabd63a2b33d9e2925055 partner=1966]
Irresponsible Usage?
So far, Richmond's plan is attracting far more critics than advocates.
Banks, institutional investors, and real estate professionals are vocally against the decision. The Federal Housing Finance Agency (FHA) has also instructed Fannie Mae and Freddie Mac to stop financing homes in the area, which will be a detriment for future homebuyers.
Despite its numerous opponents, not every attempt to block the deal was successful. Investment firms BlackRock, Pacific Investment Management (PIMCO), DoubleLine Capital, and other bondholders applied for a court order to stop the decision. U.S. District Judge Charles Breyer turned it down, during a short hearing on Sept. 12 stating that it was too early to get involved. However, he would decide if he would take any action in the future or dismiss the request in the future within a few days.
U.S. Rep. John Campbell III (R-Calif.) reintroduced a bill against the doctrine, which has a limited chance to pass. Mortgage finance companies Fannie Mae and Freddie Mac would be barred from insuring or guaranteeing any mortgage in a location where the eminent domain doctrine had been applied. The bill has a 9 percent chance to make it through a committee and a 2 percent chance of being enacted, according to the GovTrack website.
Most critics of Richmond's application of eminent domain say that it would create a bad precedent and damage future homebuyers.
Mortgage Bankers Association CEO David Stevens was quoted in the Housingwire that the plan is a "short-term solution for a few underwater borrowers that will have severe negative long-term costs for every homeowner in the city." Interestingly, while most of the homes Richmond would seize are underwater, the loans are performing. In other words, the homeowners haven't defaulted and are in no danger of being foreclosed upon.
The Association of Mortgage Investors (AMI) said that this form of eminent domain use would hurt pension funds, including those of teachers, firefighters, and other 401(k) retirement funds, which invest in mortgage-related securities.
AMI stated in a recent article that it "condemns the use of eminent domain as a foreclosure mitigation tool. We further deplore the unconstitutional application of an eminent domain tax."
Officials Unfazed
Richmond officials, however, say that Wall Street should carry responsibility for the recent financial crisis. The banks had amassed much power, were bailed out with taxpayers funds, and have not been taken to task for creating the mortgage crisis in the first place.
"It's no secret that the top servicers in Richmond—Bank of America, Wells Fargo, and Chase—and their allies are going to fight this tooth and nail," Gayle McLaughlin, Richmond's anti-Wall Street mayor, wrote in a blog post.
Rhetoric aside, courts will have to decide whether this usage of eminent domain constitutes "for public use." The plan would benefit individual homeowners, as well as Mortgage Resolution Partners, a Delaware-based LLC. And future borrowers who need FHA support could be barred from purchasing.
For now, Richmond made a decision and is taking a stand. However, it remains to be seen whether the courts and other stakeholders agree.