Senator Scott Wiener's (D-San Francisco) controversial bill that decriminalizes psychedelic drugs was delayed until 2022.
Senate Bill 519 (SB 519) was set to appear before the state assembly Aug. 26, but was postponed at Weiner's request.
Orange County Sheriff Don Barnes said in a tweet: "Success in slowing this bill is due to those of you who made your voice heard. The bill will return in 2022, so please continue to speak out against this extreme proposal."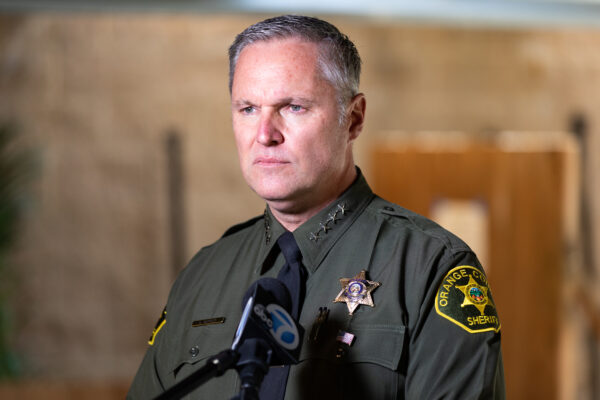 SB 519 introduced on Feb. 17 decriminalizes hallucinogenic drugs including but not limited to: LSD, psilocybin, psilocybin mushrooms, heroin, and MDMA (commonly known as ecstasy or molly).
The bill allows individuals 21 years of age or older to buy, use, and share hallucinogenic drugs without penalties.
"While I'm disappointed we couldn't pass SB 519 this year, I'm heartened that the bill moved as deep into the process as it did and that we have a realistic chance of passing it next year," Wiener said in an Aug. 26 statement.
"Given that this idea had never before been introduced in the Legislature, our progress is a testament to the power of the issue and the urgency of the need to act. I'm so grateful to my colleagues for working with us and advancing the bill so significantly. Now that we have more time, I'm optimistic through education and member engagement we can pass this critical legislation next year."
According to the Drug Enforcement Administration (DEA), psychedelics are a schedule 1 drug. Weiner stated the intention of the bill is to address the war on drugs and help veterans with post-traumatic stress disorder (PTSD) have access to these drugs to help with their mental health.
"Decriminalizing psychedelics is an important step in ending the failed War on Drugs, and we are committed to this fight. Our mental health crisis is worse than ever, and psychedelics have shown great promise in treating mental health issues from PTSD to anxiety and depression," Weiner said.
Many Californians who oppose the bill say that decriminalizing psychedelics will devastate communities.
Carolyn Brown, minister and community advocate, said crimes such as robbery, rape, and violence are already widespread in the African American community.
"Our community opposes SB 519 completely, and we just need more structure. Let [drugs] stay in the hands of the physicians, the professionals, and not in the hands of our politicians," Brown said during a July 8 press conference.
Some Californians protested on June 25 in Los Angeles and San Francisco calling out the bill for potentially legalizing ketamine, since—according to the DEA—it is sometimes used to further advance sexual assault crimes. As of July 1, however, ketamine has been removed from the bill.
Older versions of the bill called for dismissing prior convictions related to drug abuse. Such wording has also been removed from the bill.
Oregon passed a similar ballot measure in 2020 that decriminalized all scheduled substances. SB 519 is co-authored by state Senators Josh Newman (D-Fullerton) and Sydney Kamlager (D-Los Angeles) and Assemblymembers Evan Low (D-San Jose), Alex Lee (D-Fremont) and Bill Quirk (D-Hayward).
The bill is expected to appear before the state assembly for a vote next year.