No conscientious parent wants their children to eat non-nutritious foods, especially when they need all the energy and nutrients they can get to focus during the school day.
For parents who have to rely on bought lunches provided by their children's schools, though, there may not always be an option on the menu that checks all the right boxes. Schools sometimes sacrifice nutrition for cost-cutting measures, serving things like pizza and cookies instead of well-balanced meals.
Luckily, parents who send their children off to schools in Sausalito, California, don't have to worry about what the cafeteria is serving up each day.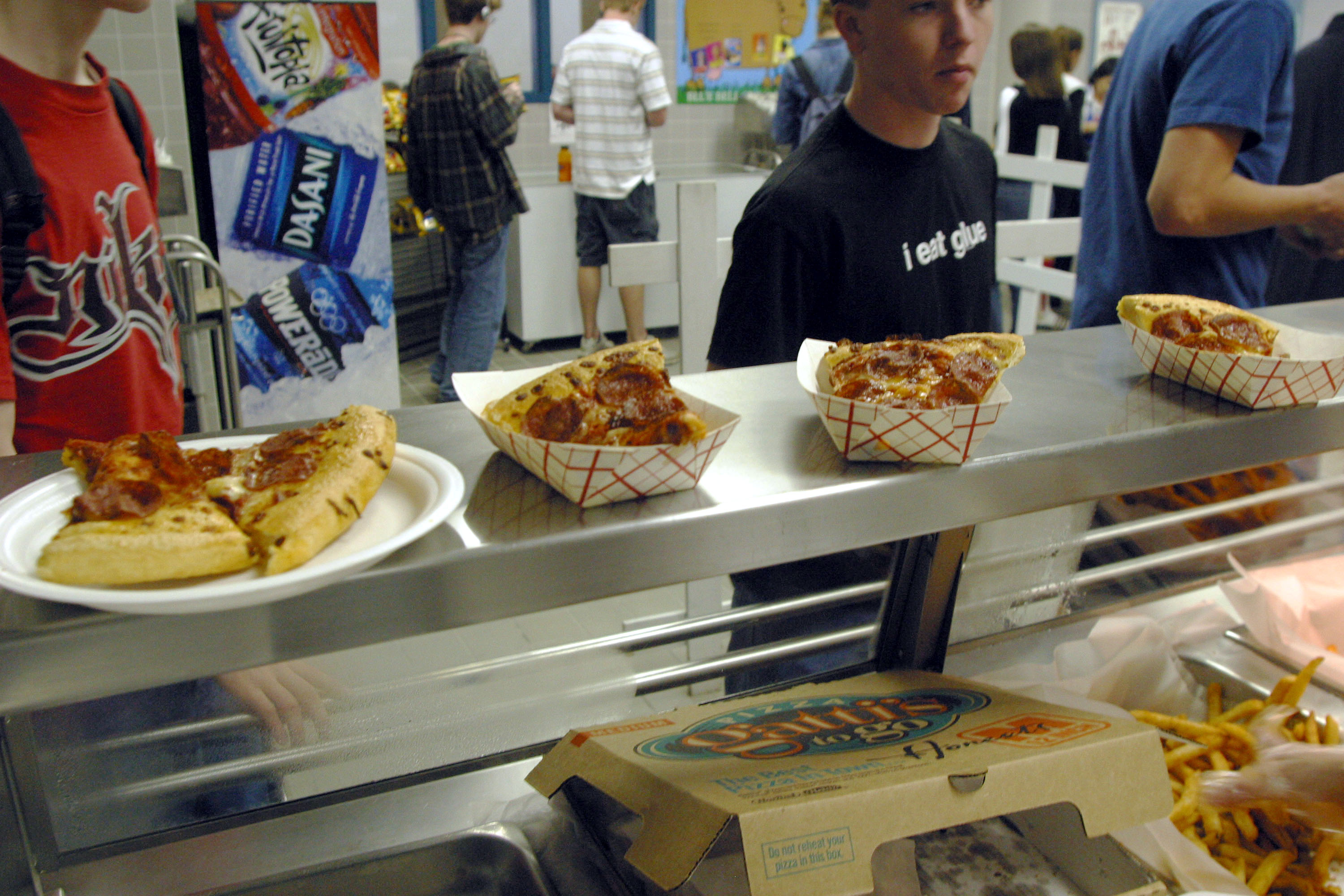 Bayside MLK Jr. Academy in the Sausalito Marin City School District pioneered a revolutionary lunch program in 2015, partnering with an organization called Conscious Kitchen to provide students with the first-ever menu made entirely based on the FLOSN directive—which means that all of the food is fresh, local, organic, seasonal, and non-GMO.
The program, which was first tested in 2013 before being fully implemented later, was brought to life on the heels of a nationwide push to get healthier lunch options in schools. The 2010 Healthy and Hunger Free Kids Act changed school lunch requirements for children eating subsidized lunches, insisting that campuses offered more fruits, vegetables, and things like whole wheat bread and lean proteins.
The goal with the 2010 directive was to help ensure that all students were being fed properly—which numerous studies have shown can directly improve testing scores and school performance. Hungry students struggle more with learning and behavior development, so schools were required to play their part in making sure that no one was left to fall behind simply because they couldn't find a healthy meal.
Bayside MLK Jr. Academy and Conscious Kitchen, whose mission is to introduce a healthier culinary model in schools, took things a step further, though, and didn't just look for healthy alternatives. They also made sure that students didn't see their health sacrificed through other means, ensuring that all of the meals offered were free of preservatives, GMOs, pesticides, and chemicals.
They combined all this with education for the students, so they would all grow up being properly informed about how to make healthy food choices themselves.
"Schools that incorporate an integrated approach to edible education—combining local, seasonal food procurement strategies with hands-on lessons taught in the classroom, kitchen, and garden—are far more likely to sustain healthy school meal initiatives," said Liza Siegler, who serves as head of partnerships and engagement for Berkley-based non-profit The Edible Schoolyard Project.
The insistence on only serving non-GMO foods has come under some scrutiny, as scientists have explained that the process of genetically modifying plants and other foods doesn't necessarily compromise the safety of the food itself.
Still, the idea that the school helps prepare students for the real world with nutritious, balanced meals—plus proper food education, including information on gardening and how to make sure that a diet contains the proper amounts of fruits and vegetables—is hard to criticize. And there is data to back that up.
When the school first started to observe the pilot program with Conscious Kitchen, they noticed that disciplinary cases decreased and testing scores increased; with properly balanced meals and education on how to maintain those habits outside of school, the students undeniably performed better.
And ultimately, the students learn how to tie their own health to the health of the world around them.
"Not only does this program far exceed USDA nutritional standards, but it ties the health of our children to the health of our planet. It's the first program to say that fundamentally, you cannot have one without the other," explained Turning Green founder Judi Shils.