California Legislators Ask Obama to Help Iraqi Minorities
September 8, 2014 3:44 pm Last Updated: September 8, 2014 4:35 pm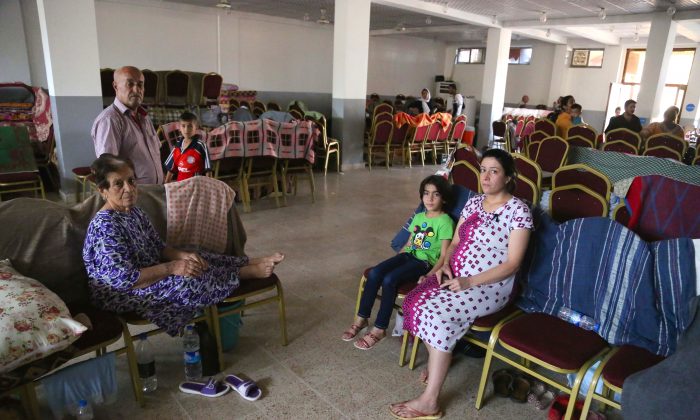 California legislators are urging President Obama to expedite visa processing for minority groups fleeing Iraq, and lift quotas for Iraqi Christians immigrating to the U.S..
A bill called SJR 17, authored by State Sen. Joel Anderson, was approved by the State Assembly on Aug. 29 and early in August by the entire senate. It is now waiting for action from the president and Congress.
"The situation is dire," said David William Lazar, chairman of the American Mesopotamian Organization, a political action committee based in Santa Clarita, California.
The American Mesopotamian Organization addresses issues pertaining to Assyrian Christians and Yazidis. They also work with the Turkmen minority group.
"We have thousands of people living in churches, in schools, in streets, and we need to find a solution, an immediate solution," Lazar said.
The Islamic State (IS) terrorist group has gained control of significant portions of Iraq and Syria since 2013 in an effort to form a unified Muslim state. It has displaced large numbers of Christians and other minorities, trying to force them to convert to Islam with threats of fees, kidnapping, rape, and death.
Visas Not the Answer
But Lazar says a plan to simply move hundreds of thousands of Iraqi Christians out of the country does not address the fundamental issue.
"We are not the problem, so taking us out is not going to resolve anything or become a solution," said Lazar.
On Aug. 22, Lazar participated in the largest coalition of Middle East minority groups ever to meet with the United Nations Security Council. They pleaded with the international community to help stop the killing and displacement of minorities and establish of internationally protected regions in Iraq so these minorities could stay in their ancestral homelands.
Bills in Congress
The California bill also urges Congress to pass House Resolution 663, similar to SJR 17 in that it that affirms U.S. support of religious freedom and urges the Obama administration to lift the quota cap on Iraqi Christians and expedite the visa process for other Iraqi minorities.
The resolution was referred to the subcommittee on Immigration and Border Security on Sept. 2. It has no cosponsors and according to govtrack.us, the resolution has no chance of being agreed to.