Former astronaut Buzz Aldrin is in a legal battle with two of his adult children and a former business manager, who he says are trying to take over his legacy and money.
Aldrin, the second man ever to walk on the moon, filed a lawsuit in a Florida court on June 7, directed against two of his three children, Andrew and Janice Aldrin, and his former business manager, Christina Korp.
At stake is control of his private company, Buzz Aldrin Enterprises, and his nonprofit ShareSpace Foundation, according to the Wall Street Journal.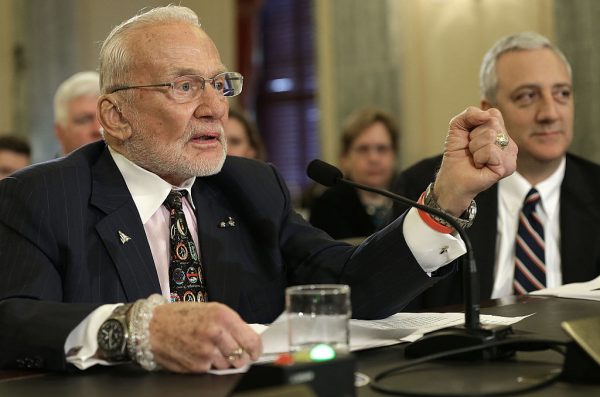 The paper reported that Aldrin said in an interview that his son and daughter, Andrew and Janice Aldrin, asked a Florida state court to appoint them his co-guardians. They alleged Aldrin is "in cognitive decline" and is experiencing paranoia and confusion. If appointed co-guardians, the two would be entitled to make decisions on his behalf, and give them control of his finances and business dealings.
According to court documents reviewed by WSJ, the two also asked the court to compel Aldrin to undergo a mental health examination. They claim their father is associating with new people who may be manipulating him.
Aldrin denies the allegations and is scheduled to undergo the examination on Tuesday and Wednesday, according to WSJ, citing his legal representation.
"Nobody is going to come close to thinking I should be under a guardianship," Aldrin said in an interview last week, WSJ reported.
Aldrin voluntarily submitted to a mental evaluation in April of this year. Dr. James Spar, a professor of Psychiatry and Biobehavioral Sciences at UCLA Medical School conducted the exam and concluded Aldrin is "cognitively intact and retains all forms of decisional capacity," according to WSJ.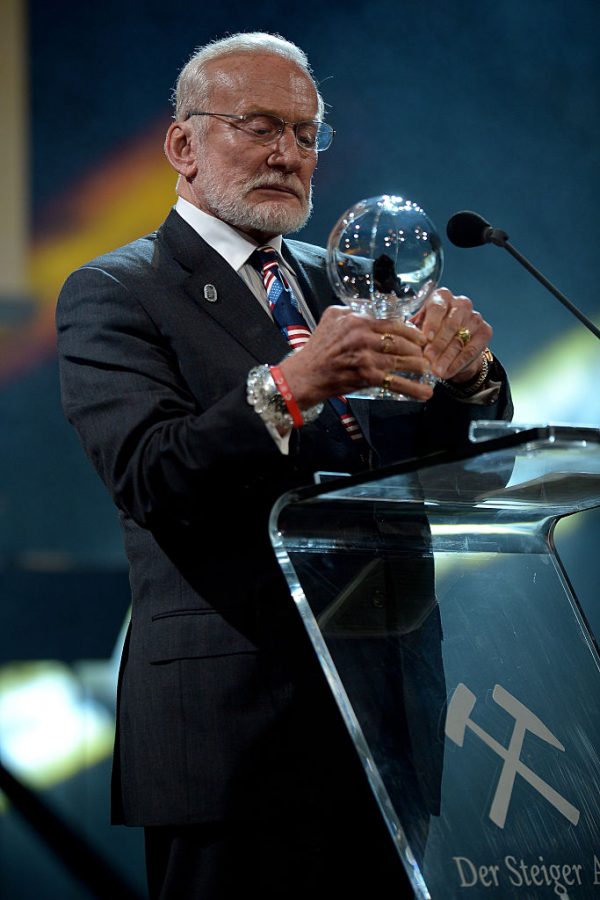 The lawsuit that Aldrin filed on June 7 accuses his son Andrew Aldrin and his former business manager Christina Korp of elder exploitation, unjust enrichment, and of converting his property for themselves. The suit also claims they have assumed control of Aldrin's "space memorabilia, space artifacts, social media accounts, and all elements of the Buzz Aldrin brand."
His daughter Janice is accused of conspiracy and breach of fiduciary duty.
WSJ reported that Aldrin's two children said through lawyers that they are "deeply disappointed and saddened by the unjustified lawsuit that has been brought against us individually and against the Foundation that we have built together as a family to carry on Dad's legacy for generations to come. We love and respect our father very much and remain hopeful that we can rise above this situation and recover the strong relationship that built this foundation in the first place."
On June 18 Aldrin took to Twitter after more than a month of dormancy, posting a forceful message toward Korp and another of her clients, fellow astronaut Terry Virts.
"Hey Twittersphere, pls RT @buzzs_xtina was terminated and does NOT represent Buzz Aldrin in ANY capacity," Aldrin wrote.
Hey Twittersphere, pls RT @buzzs_xtina was terminated and does NOT represent Buzz Aldrin in ANY capacity. Her days of using Buzz's voice & brand to self-promote/ promote her clients i.e. @AstroTerry are over. [Hope she changes her twitter handle soon as that's just embarrassing!]

— Buzz Aldrin (@TheRealBuzz) 19 czerwca 2018
Aldrin, 88, grew up in Montclair, New Jersey, and graduated third in his class at West Point.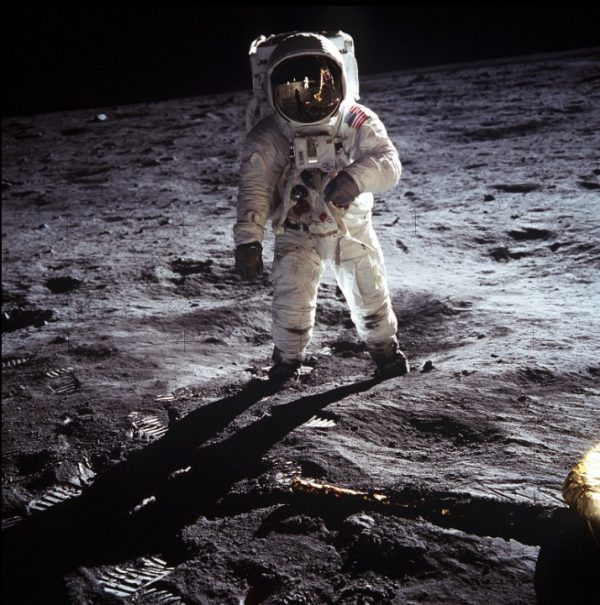 He earned a doctoral degree in astronautics from the Massachusetts Institute of Technology, and is a recipient of the Distinguished Flying Cross from the Korean War and the Presidential Medal of Freedom.
Aldrin also has honorary degrees from six colleges and universities.
Watch Next:
Timelapse Video Captures 'Ocean' of Clouds Over Vancouver, British Columbia