The best way to know what lies ahead is to understand what happened in the past, says real estate marketing guru Scott Davie.
"2018 will be remembered as a year when the pre-construction condo market returned to more of a normal market in sales volume, with a steep rise in prices," says Davie, who has 30+ years' experience working with developers in real estate marketing and sales.
The decade preceding this correction started with the 2008 crash of the American economy and real estate market. But after that, we saw rapid acceleration in Canada of both sales volumes and prices, especially in its largest cities, says Davie.
"What's brought us here is a combination of factors—higher immigration, low interest and a lack available developable land."
The other big factor is Canada's economic stability which has had investors from all over the world buying real estate—which in turn raises prices.
"Canada is one of the most secure real estate markets in the world. Developers have to follow strict rules, with Ontario's building code and Tarion, and 75-80 percent of condos are purchased with a minimum 20 percent deposit. That eliminates those high-risk projects that only require 5 percent down, so from a banking perspective we're very low risk."
With so much demand for qualified construction workers, wages have risen sharply, so higher labour costs are adding to the bottom line. There's also increased materials costs—steel, concrete, wood and land itself—higher development charges, and the fluctuating cost of oil over the past year, all have had an effect on the price of construction, Davie adds.
And then there's the complicated issue of the carbon tax—in all its various forms for many years—which has and will continue to affect construction costs, especially in Ontario.
Thanks especially to a lack of available land, there have been fewer condo developments launched in the last several months. But the rental situation has compounded this significantly—people unable to purchase condos have become renters, driving the vacancy rates down to an historic low of about 1 percent, and they are willing to pay for quality apartments. Some developers have turned previous condo projects into purpose built rental, and others who might have built another condo tower, have switched to rental to satisfy the need.
Davie believes that consumer confidence has taken a bit of a hit, thanks in part to the various factors listed above, but more so because of aggressive regulations over the past two years starting with the 2 percent stress test. "It's made qualifying for a mortgage very difficult," he says.
And yet, he maintains that pre-construction condos continue to be very good investment vehicles.
"You can put 15 percent down and you're making 100 percent on your investment, by the time you move in, your deposit has held the condo while it's increased significantly in value." Davie said the time to buy is now: "Prices are rising, maybe not at 10 percent annually like in the past, but the CREA estimates of 3.3 percent to 5 percent increase this year means the average consumer cannot save enough by next year."
Considering that both the American and Canadian GDP are expected to expand over the next year or two, prices may well be out of reach by the time potential purchasers are ready to buy. His message is: Buy now. Don't wait.
You can always rent it out since there's such a healthy rental market: 1BRs are fetching as much as $2200 a month. But Davie recommends investing in two-bedroom suites, if you can afford it. Although a 550-650 sq.ft. 1+den unit is the most efficient size in the GTA, he said "the best return on investment dollar for dollar is a 2BR unit. Better resale and better, more financially secure tenant."
When it comes to location, Davie said that depends on the size of your wallet. "For some that would be Yorkville if you can afford it and have the money now. For others it might be Burlington where the prices are better, but the lifestyle is different from downtown. The most important thing, however, is buying now."
Toronto is essentially following a historic pattern set by the world's major cities—Paris, Tokyo, Hong Kong, London, Rome, New York. Financial stability, low unemployment, vast amenities has caused people to flock to the city from suburbs and rural areas, as well as from international locations. It's led to an acceptance of smaller space living in exchange for convenience. This increased density has spilled out of the downtown core to towns and former suburbs like Markham, Richmond Hill, Pickering, even Niagara Falls.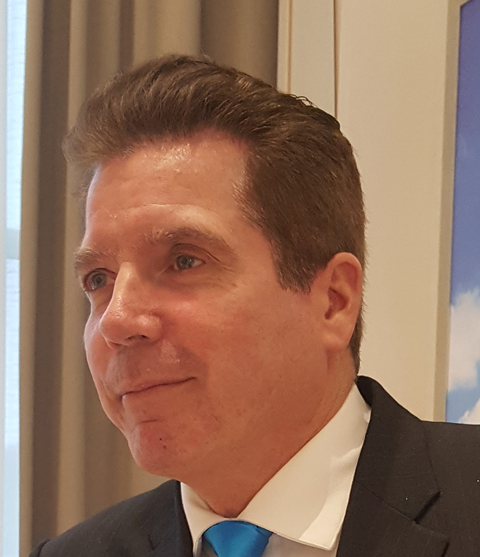 Davie said new immigrants, including Chinese, used to buy only in Triple A locations—close to transit, shopping in the core, etc.—but they've now broadened their scope particularly with uptick in diversity of neighbouring communities.
"I'm seeing Chinese purchasers, who once would only buy within their ethnic community, branching out into areas that are much more diverse. This is especially true with those who have been in Canada for longer periods of time, and for their children who were born and raised here."
Scott Davie, President of Davie Real Estate, has over 30 years of experience in Real Estate, has been a trusted advisor to many of the GTA's top Developers, and is recognized as a leading expert in New Home and Condo sales and marketing in the GTA.  
Alex Newman is a GTA writer, editor, and researcher.