Ita Buttrose's first test as incoming ABC chair will be to remain impartial, according to a media analyst who says her appointment was political.
Peter Cox, who has advised media companies for over 30 years, says the Morrison government's decision to handpick the 77-year-old publishing icon was "odd," given she wasn't included on a shortlist of recommendations for the position.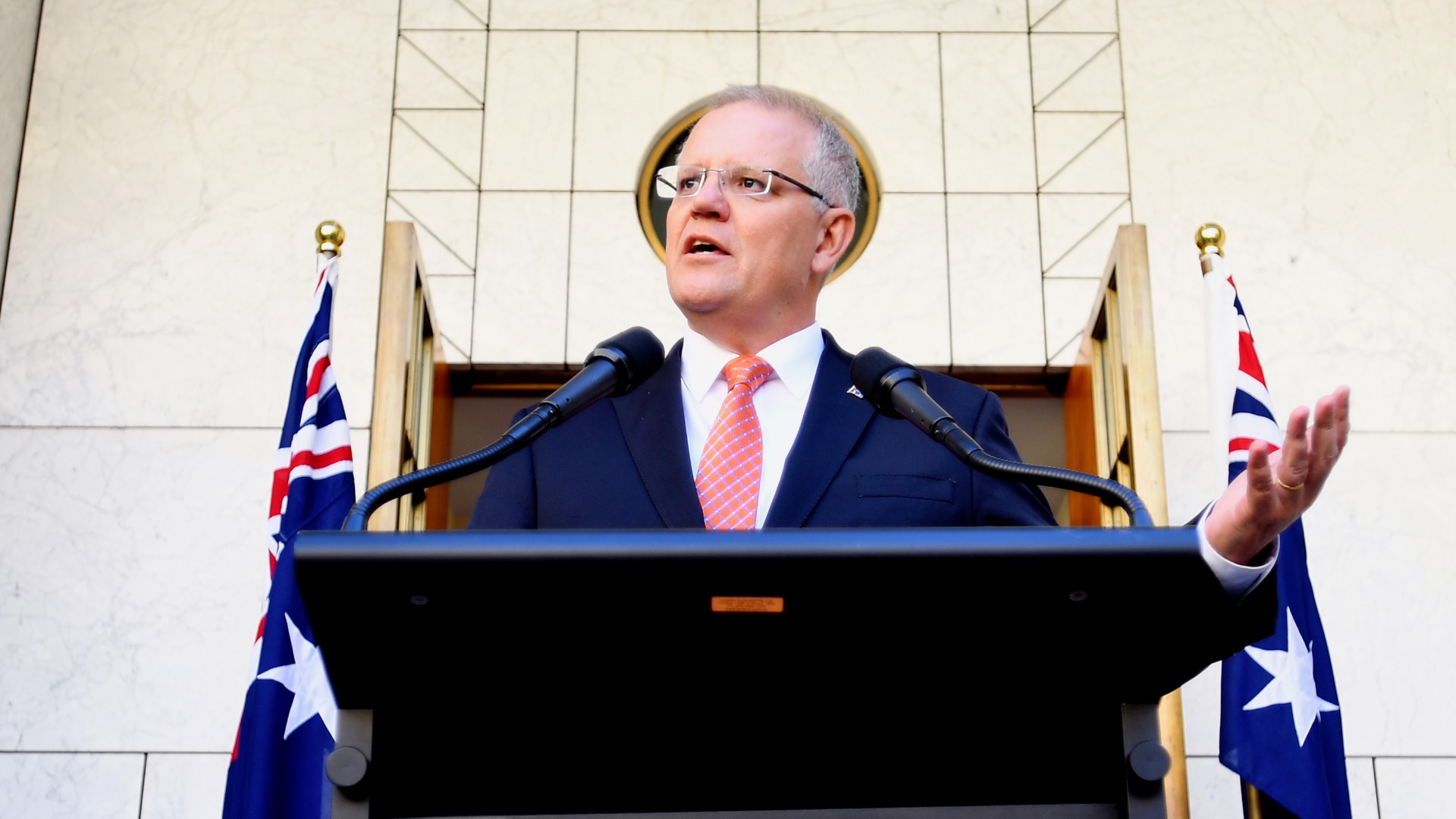 "This is obviously a political choice as the government is loading up all the tribunals and government bodies with Liberal Party people before the election," Cox told AAP on Feb. 28.
"This is not unusual, both parties do it leading up to elections they think they are going to lose."
"But it's odd to do when you have a body there that's available, that had done all the work, they were looking into people they were considering … I doubt they even got a look in."
Labor has wished Buttrose well but is not pleased the coalition spent $163,000 on a recruitment process—required through legislation brought in by a Labor government—that it then ignored.
"This company received taxpayers' money for nothing," spokeswoman Michelle Rowland said.
Former ABC staff similarly questioned the decision to bypass the nomination panel.
"This is another example of a 'captain's pick' and could be seen as 'stacking' of the board," the group ABC Alumni said in a statement.
"It is lamentable that the list put forward by the Nomination Panel was inadequate, again showing the farcical nature of the selection process."
The Challenge of Remaining Impartial
Cox said Buttrose's first test as chair would be to remain impartial and defend the public broadcaster against political interference.
"Plenty of other people in history have been appointed by parties—either Liberal or Labor—but have turned out to be very independent and sometimes a thorn in the side of those who appointed them," he said.
"So that will really be the test for her as to whether she can be independent, whether she can defend the ABC against its many critics—and most importantly—whether she can defend the ABC against the government of the day."
Digital Media is Not Her Forté
Cox said Buttrose's strength lied in her ability to navigate the politics of Canberra but noted her limited experience in digital media.
He said it was vital the ABC's next managing director, who Buttrose will have a hand in picking, has sufficient experience in the area.
"If they can appoint someone strong in that regard, perhaps the chairman and the managing director can balance out their different skills," Cox said. "The ABC will be able to maintain its technical excellence even though she may not personally have that in her, but neither did the lawyers and other people considered for the position."
Buttrose to Uphold 'Independence' at ABC
Buttrose has set her sights on restoring stability at the ABC and upholding the broadcaster's independence as its next chair.
"I'm a passionate believer in the independence of the ABC and I will do everything in my utmost power to make sure it remains that way," Buttrose told reporters in Sydney.
Prime Minister Scott Morrison revealed the appointment of the 77-year-old as chair on Feb. 21, saying she has the "strength, integrity and fierce independence" needed for the job.
"Australians trust Ita, I trust Ita, and that's why I've asked her to take on this role," he told reporters in Sydney.
Buttrose replaces Justin Milne, who left the taxpayer-funded broadcaster six months ago after clashing with former managing director Michelle Guthrie.
The prime minister said the former editor of Cleo and Australian Women's Weekly magazines has a passion, deep knowledge, and empathy for Australians.
She has also demonstrated a commitment throughout her media career—which began at age 15 as a copy girl at the Weekly—to putting her audience first.
"That's what the ABC needs to do too," he said.
Buttrose said she is honoured to be leading "one of the important cultural and information organisations in our country."
Restoring stability to the management of the organisation and providing reassurance after the sudden and disruptive departures of Milne and Guthrie will be her most important tasks, she stressed.
"It's time to get the ABC functioning again with proper, stable management and good frank discussion between the chair and whoever is the managing director," Buttrose said.
ABC acting chair Dr. Kristin Ferguson—who will be Buttrose's deputy—said her experience is a welcome addition to the broadcaster at a time when major strategic decisions must be made.
Some ABC staff are also backing her in, with the host of Media Watch Paul Barry calling her a "remarkably good choice."
Former ABC staff called on Buttrose to defend the corporation against political interference and the possibility of privatisation.
"We hope she would vigorously reject advertising on all ABC platforms, and will strongly protect the ABC's online digital services," the group ABC Alumni said in a statement.
The Media, Entertainment and Arts Alliance union has stressed the need for Buttrose to ramp up the ABC's funding amid a "hostile political environment."
By Benita Kolovos