South Bend, Indiana, Mayor Pete Buttigieg is on top of the latest polls in New Hampshire and Iowa, two of the early voting states.
Buttigieg, 37, is the youngest Democratic presidential candidate (Rep. Tulsi Gabbard (D-Hawaii) is 38). The three top contenders thus far are all septuagenarians.
An Iowa poll (pdf) conducted by Selzer & Co. of Des Moines for media outlets including the Des Moines Register found high support for Buttigieg, with 25 percent of respondents choosing Buttigieg as their first choice, versus 16 percent for Sen. Elizabeth Warren (D-Mass.) and 15 percent each for former Vice President Joe Biden, 76, and Sen. Bernie Sanders (I-Vt.).
Like most polls, respondents said they're open to changing their minds on their preferred candidates. Only 30 percent said their mind is made up while 62 percent said they "could be persuaded." The rest either didn't have a first choice or were not sure.
Many respondents found Warren and Sanders "too liberal" while some found Biden too conservative. Buttigieg had the highest "about right" responses, with 63 percent of those asked about his views.
Buttigieg has tried to portray himself as a centrist, though he holds a number of the same or similar views as his more radical rivals, including moving healthcare to a Medicare for All system.
The survey was conducted among 500 registered voters who said they'd likely or definitely attend the Democratic caucuses and had a margin of error of plus/minus 4.4 percent.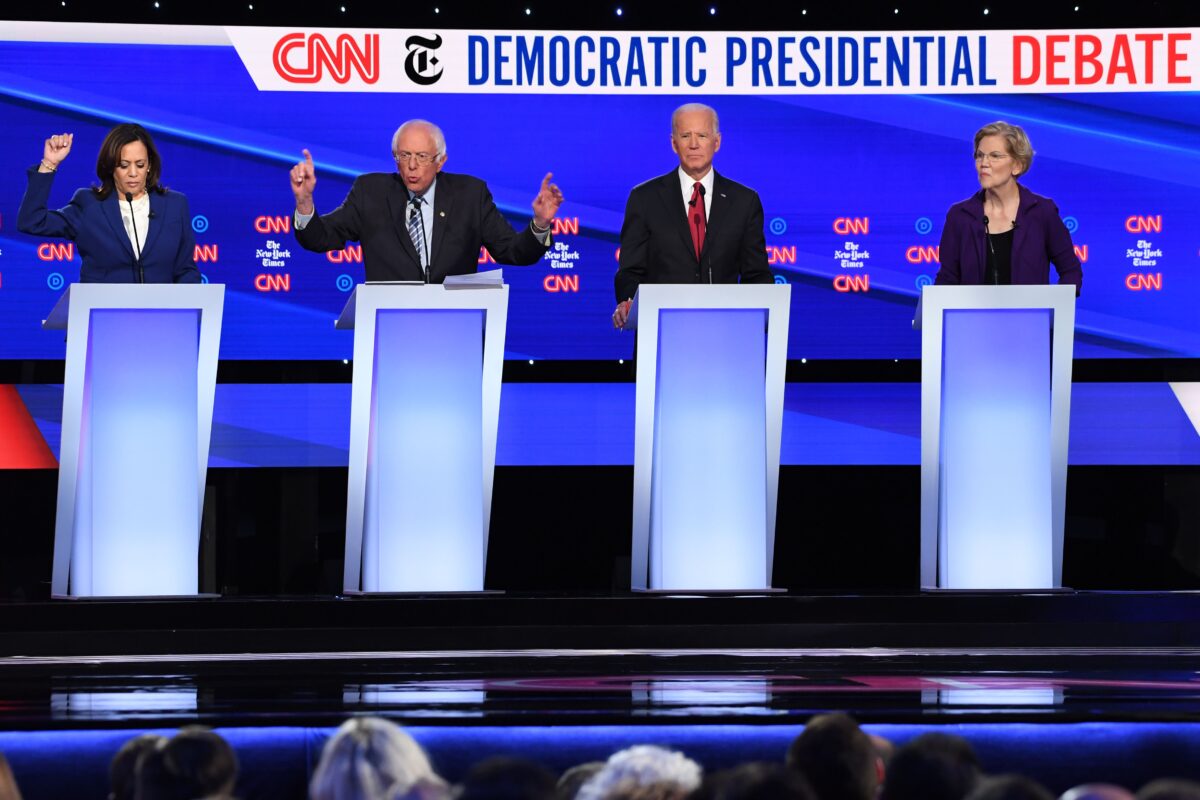 A Saint Anselm College and New Hampshire Institute of Politics poll (pdf), meanwhile, indicated support for Buttigieg among New Hampshire voters, though the survey included just 255 respondents who indicated they'd vote in the Democratic primary. The survey had a margin of error for the Democratic voter portion of plus/minus 6.1 percent.
Some 25 percent of respondents said they'd vote for Buttigieg. Biden and Warren were tied with 15 percent and Sanders had 9 percent.
New Hampshire Institute of Politics Executive Director Neil Levesque said in a statement: "Buttigieg's new lead may be vulnerable to an emerging dynamic in the Democratic race: whereas a slight majority of primary voters indicated in September that they were looking for a candidate that best reflected their policy priorities, now a slight majority are looking for a candidate that they believe has the best chance of beating President Trump."
He added, "If this trend continues, it may benefit Biden, who is viewed as the strongest nominee to face Trump by 31 percent of voters, a significant gap over Buttigieg (11 percent), Warren (11 percent) and Sanders (10 percent)."
Most respondents also indicated they aren't locked in on a candidate, with 36 percent saying they are firm in their choice.
Nationwide polls still show Biden with a solid lead and he's been on top in a number of surveys from the other early voting states, Nevada and South Carolina.