South Bend Mayor Pete Buttigieg championed reparations for people who enter the United States illegally if they are minors who were detained at the border by federal immigration officers.
Buttigieg said last month that the U.S. government should give compensation to children separated from their families at the southern border. He was asked if he was committing if he was elected to providing financial compensation to those children.
"Yes, and they should have a fast-track to citizenship because what the United States did under this president to them was wrong," Buttigieg responded. "We have a moral obligation to make right what was broken."
Buttigieg, 37, was speaking at the Democratic presidential debate on Dec. 19.
Buttigieg carved out an unusual space when he then declined to endorse reparations for the descendants of slaves, an increasingly popular proposal among Democrats, though he said the government should invest in minority-owned businesses, black colleges, and "health equity." He said he wanted to have a commission formed to study reparations for slave descendants.
According to Columbia University economist Suresh Naidu, reparations for illegal aliens could cost as much as $101,000 in 2014 dollars per illegal alien. The estimates were arrived at by tallying the difference "between what undocumented Central American and Mexican workers get paid and what they would get paid if they enjoyed full equality of rights," according to The Nation, which asked Naidu to make the estimate.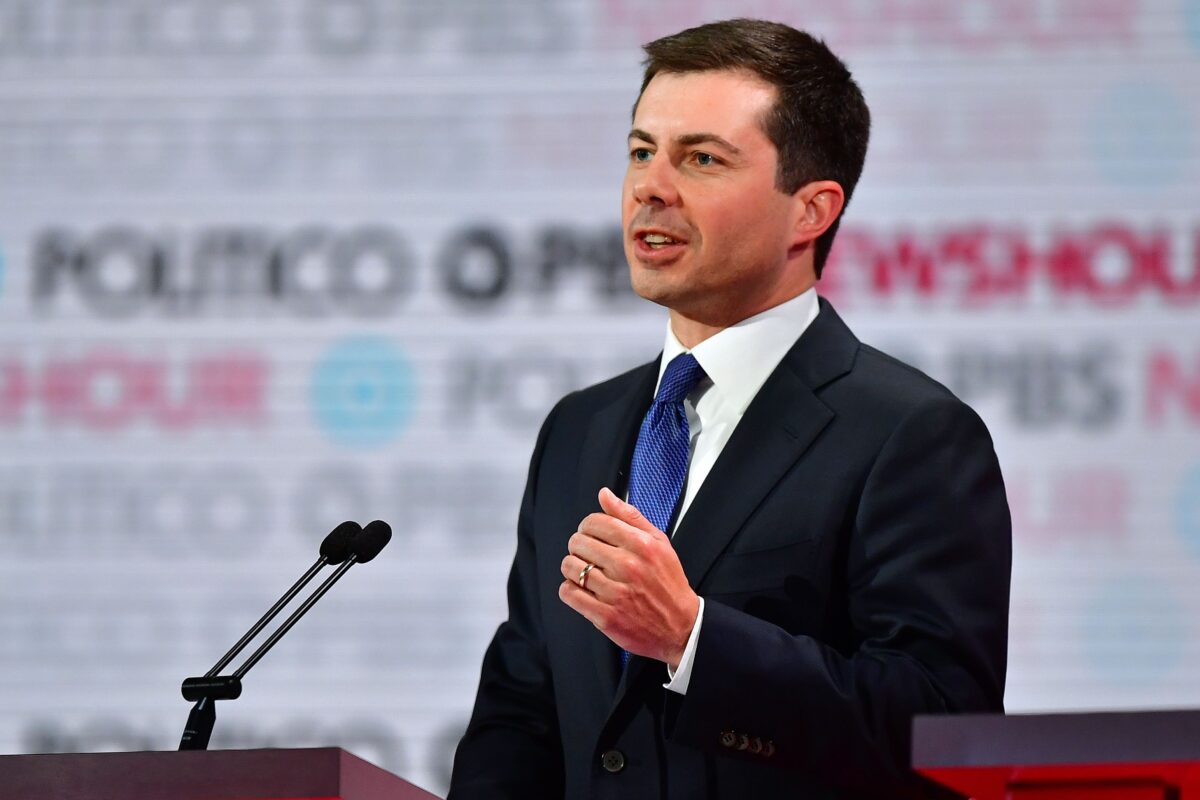 There are believed to be as many as 29 million illegal immigrants in America.
Buttigieg also claimed at the debate that Immigration and Customs Enforcement (ICE) operations—which feature officers searching for and arresting illegal immigrants, particularly those with criminal records—do "not make our country safer."
"I had to look into the eyes of an 8-year-old boy whose father was deported, even though he had nothing so much as a traffic ticket against his name, and try to think of something to tell that boy because I couldn't tell him what he most wanted to hear, which is just that he was going to have his dad back. How could harming that young man possibly make America safer?" the mayor said.
According to ICE, 86 percent of administrative arrests in fiscal year 2019 were aliens with criminal convictions or pending criminal charges.
"More criminal aliens are out there on the street and these criminal aliens are known to be recidivists. That means there'll be more victimization out there," Acting ICE Director Matthew Albence told reporters in a recent call.
"Unfortunately, some of our law enforcement partners have chosen not to cooperate with us, when we have a unique capability to actually prevent crimes because we know that these individuals, if we take them off the street, if we take them out of the communities, if we remove them from the country, those are crimes that are not going to be committed that they would have otherwise committed."
Charlotte Cuthbertson contributed to this report.