Former South Bend Mayor Pete Buttigieg remained in first in Iowa, with more of the caucus results reported on Wednesday.
Buttigieg, 38, had 511 state delegate equivalents, or nearly 27 percent of the equivalents, according to results released by the Iowa Democratic Party. Sen. Bernie Sanders (I-Vt.), 78, remained in second with 488, or 25 percent.
Sen. Elizabeth Warren (D-Mass.), 70, had 351 equivalents; former Vice President Joe Biden, 77, had 305; and Sen. Amy Klobuchar (D-Minn.), 59, had 232.
No other candidate had more than 19.
Iowa has an estimated 49 delegates, comprised of 41 pledged delegates and eight superdelegates. Voters go to the caucuses and fill out a card with their top choice and results are tallied and reported in what the Iowa Democratic Party refers to as the "first alignment," or "first expression of preference."
For candidates who don't reach a set viability threshold of 15 percent, their supporters can either switch to another candidate or try to lure other voters whose first-choice candidates were non-viable, in hopes of making a non-viable candidate viable in the second round. Supporters of candidates who meet the threshold aren't allowed to change to another candidate.
After the switches, results are tallied again and reported in what's called the "final alignment," or "final expression of preference."
Those results are used to reach a number called the "state delegate equivalents" that each candidate earned. That number determines how many national delegates the candidates get at the Democratic National Convention, which is being held in July.
Iowa's delegates won't get to vote until then but candidates, donors, and other Democrats will watch closely to see who got the most support.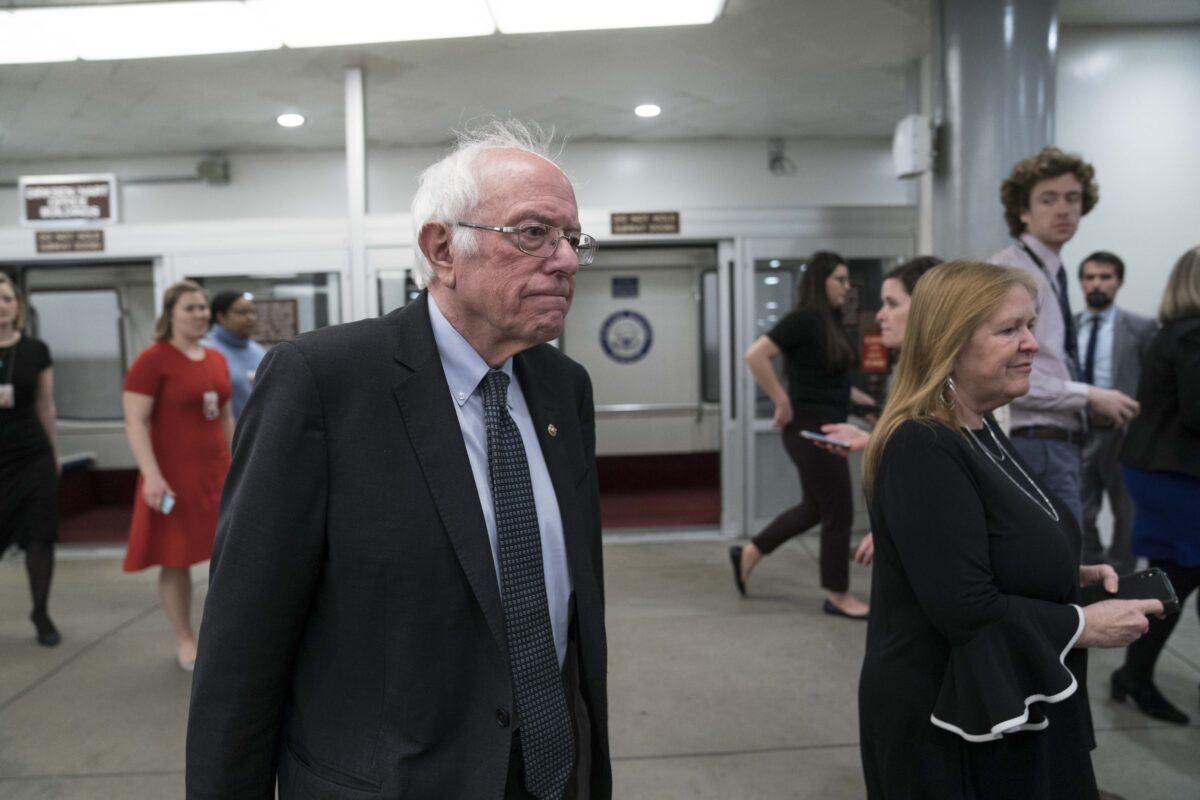 As in previous releases, Sanders was first in "final alignment" votes with 39,954, or 26.1 percent; followed by Buttigieg, who had 39,006 votes, or 25.5 percent; and Warren, who had 31,264 votes, or 20.5 percent.
The Iowa Democratic Party party initially released results showing Buttigieg's lead growing by 0.7 percent but later said it incorrectly attributed delegates to Tom Steyer, the 62-year-old billionaire investor, and Deval Patrick, the 63-year-old former Massachusetts governor.
The corrected results showed that Sanders had actually cut into Buttigieg's slim lead by 0.4 percent.
The party was slated to release results on Monday night after the caucuses but said an application developed by a company called Shadow Inc. failed to work properly. The party hasn't said when the full results will be released; 62 percent of the results from all 99 counties were posted on Tuesday night, with additional results released later in the day, bringing the total to 71 percent before the release on Wednesday brought the total to 86 percent.
Shadow Inc. CEO Gerard Niemira said that employees at the company feel bad about what happened.
"I'm really disappointed that some of our technology created an issue that made the caucus difficult," Niemira told Bloomberg News. "We feel really terrible about that."
Niemira said people had been using the app for weeks and that the issues that prevented some precinct chairs from logging in on Monday, the day of the caucuses, arose for the first time that day.
"All the data that was produced by calculations performed by the app was correct. It did the job it was supposed to do, which is help precinct chairs in the field do the math correctly. The problem was caused by a bug in the code that transmits results data into the state party's data warehouse," he said.
The issue could have been foreseen but the app still failed, Niemira said. "And we own that," he said.