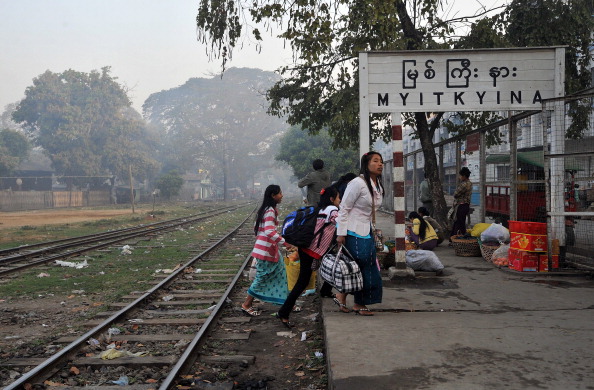 A prominent Burma rights group is calling on the United Nations Security Council to address human rights violations and war crimes committed by the Burmese army in recent violence in Kachin State.
Burma Campaign UK cites a list of abuses all documented in a report by the U.N. Special Rapporteur. The group says the Burmese army has fought ethnic Kachin rebels, launched attacks against civilians, committed extrajudicial killings, employed forced labor, committed sexual abuses, and has used human shields, citing a report from the U.N. Special Rapporteur.
Members of the Burma Campaign U.K. also visited Kachin State and documented cases of killings, rape, torture, kidnapping, looting, and other incidents that could be classified as war crimes.
"Around 70,000 people have been forced to flee attacks and abuses by the Burmese Army" and humanitarian aid is not able to flow freely in the region, the group added.
The Kachin News Group website said on Tuesday that members of the Kachin rebel army and the Burma army have massed in preparation ahead of what appears to be a push on Lazia, the de facto capital of the state.
At the same time as the new offensive, the Burmese government has undertaken several relatively major reforms, including holding multi-party by-elections that saw Aung San Suu Kyi and her National League for Democracy party win 43 of 45 available seats in parliament.
"However, this [change] should not be at the cost of turning a blind eye to serious violations of international law which are being perpetrated against ethnic minorities," the Burma Campaign U.K. said in a statement on Tuesday.