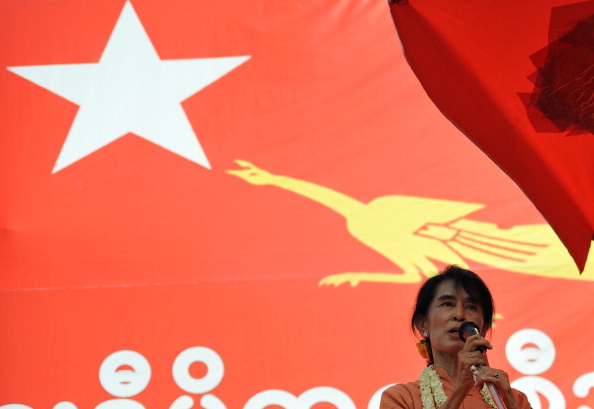 The party of Burmese pro-democracy leader Aung San Suu Kyi has complained that the government has placed restrictions on its political aspirations for the elections slated for April, according to reports.
Nyan Win, a spokesperson with the National League for Democracy, said at a press conference on Monday that the government did not allow Suu Kyi, a Nobel Peace Prize laureate who was imprisoned for years under the formerly ruling military junta, to use soccer stadiums during the campaign tours. Suu Kyi is running for one of the country's parliamentary seats, and elections will be held in April.
Suu Kyi was to appear at an event at a stadium last week, but authorities refused to let her and her supporters use the building, Win said. Instead, they were forced to hold a rally in an open area a mile away, which had to be cut short due to the heat. 
Local authorities said that the democracy party could not use the stadiums due to security concerns, Win added. "How can you hold an election if you have security concerns? Elections are supposed to be held because there is security. The restriction is quite contradictory." he told reporters.
"What we want is fair play, but the restrictions have increased lately. It is very difficult to say that the upcoming by-elections could be free and fair," Win said.