An assistant at a bullfighting ring was killed when a bull wheeled around on being released into the arena and charged back into the pen where the 60-year-old was operating the gate.
The shocking moment was caught on video on June 16 and posted to social media by some spectators at the Benavente bullring in Zamora, northeastern Spain.
The volunteer, known as a "torilero"—whose job is to goad the bull into the arena, distribute the spears, and operate the gate—was thrown into the air by the bull just seconds after releasing it into the ring, according to local reports.
The 2,000 spectators watched in horror as the first bull of the competition ran straight back into the narrow corridor behind the gate where the bulls are released, trapping the volunteer, named as Santiago Domínguez Rodríguez by local media, and goring him in the neck.
Medics rushed to his aid but could do nothing to save him from his catastrophic injuries., according to local media La Opinion De Zamora.
Flags will be flown at half-mast in the town, and black banners hung in the town halls, in honor of the decades-long service of the torilero, reported La Opinion.
Accidents are something of an occupational hazard for bullfighters, but deaths are rare.
On May 1, a teenager died after being gored by a bull during a spring festival in Spain.
La tragedia del torilero Santiago Domínguez Rodríguez pone de luto a Benavente. Esto han decidido las fuerzas políticas y la Coordinadora de Peñas. El Ayuntamiento declara dos días de luto oficial por la muerte de Domínguez https://t.co/3vhb8F9ES3 vía @opiniondezamora

— Juan Antonio Gil (@Jagilserr) June 16, 2019
Fran Gonzalez, 19, was the second person killed by a bull during several days of traditional festivals, which often feature bull running and bullfighting of various traditions.
Gonzalez was gored in the groin by a bull and lost consciousness on the scene, before being taken to hospital where he was pronounced dead a short while later.
Gonzalez was a regular participant in a non-violent style of bullfighting exhibitions, sometimes described as "bull leaping," reported Levante.
According to El Espanol, the bull gored Gonzalez moments after it was released from its pen, as it leaped violently and aggressively into the arena, "looking for trouble."
Gonzalez already had earned himself a reputation locally as a recortadore, a type of bullfighter who, unlike the matador, takes on the bull sans cape or weapon in a show of athleticism and bravado.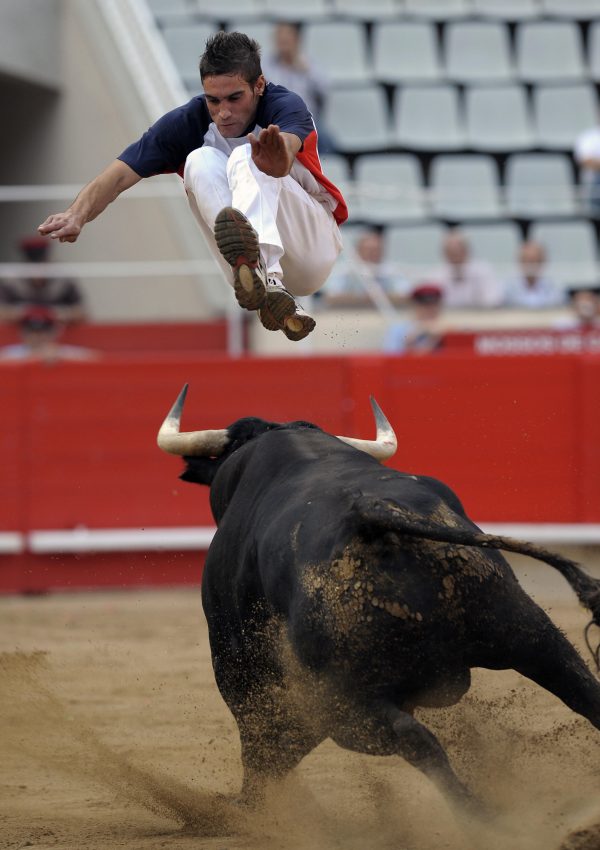 Recortadores compete to earn points for daring and skill as they perform acrobatic moves to dodge the charging animal, which is allowed to return to the pen unharmed.
A few days later, on May 3, a female bullfighter was gored in the face by a half-ton bull that ignored the distraction of her swirling pink cape and charged directly into her as she knelt on the ground in an arena in Mexico.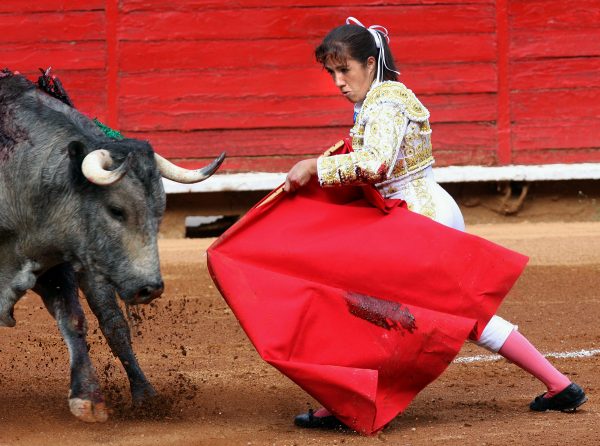 Hilda Tenorio, 32—a pioneer of female bullfighting—survived but was left with a broken and punctured upper palate and fractured cheekbones.