Building Burlington: Popular Commuter Community Embraces Increased Density
April 25, 2014 2:27 pm Last Updated: April 25, 2014 2:36 pm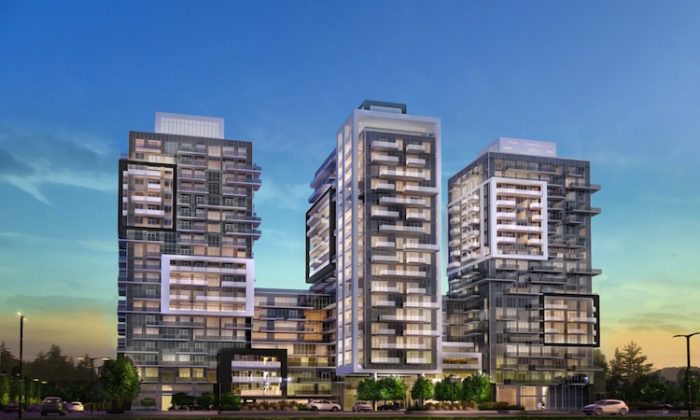 Moneysense Magazine has named Burlington Canada's best mid-sized city to live in for the second year in a row. It's a cozy little town with the advantage of being 45 minutes from either Toronto or Niagara Falls. With immediate access to the QEW or Hwy 407 and GO transit, not to mention less than an hour to the U.S. border, location is certainly part of its appeal.
One could consider Burlington a suburb of affluent Oakville. Burlington residents are among Ontario's most educated, with 65 percent possessing post-secondary education. Like Oakville, its best real estate is along the shores of Lake Ontario, and it's not inexpensive. Houses in Burlington are around $500,000.
Waterfront development has been well planned in Burlington, with the waterfront promenade consisting of 23 km of walking and biking trails culminating in a central downtown park complete with outdoor event venue and pier.
Burlington is also located along the Niagara Escarpment and its parks and trails, including the legendary Bruce Trail which allows enthusiasts to hike from Tobermory to St. Catherines. It passes by Burlington north of Hwy 407. 
Built out to its greenbelt limits, Burlington is quickly filling in. Right now there are over a dozen active projects, and many are dense forms of housing like townhomes, high-rise, and mid-rise buildings. These projects are selling in the $470 per sq. ft. range, as is fitting in the 905.
Notable are Molinaro Group's Paradigm Condos, located just feet from the $15 million in improvements to the newly renovated Burlington GO Station that will soon see increased two-directional train service from Toronto and back. By 2020 there are plans to electrify the line between Union Station and Hamilton, making the train trip much faster, in line with GO transit's professed goal to make GO train travel times equivalent to drive times. 
When complete the Paradigm Condo project will have five towers, each around 20 storeys. At the confluence of Hwy's 407, 403, and the GO train tracks, the project certainly has excellent transit access.
Link Condo and Towns by ADI Group is in pre-construction now. Located very near Oakville border, close to Bronte Creek Provincial Park and Hwy 407, it comes on the heels of ADI project The Mod'rn, a four-storey stacked building currently under construction. 
Possibly most attractive is developer MADY's luxury hotel and 172-unit residential condo right on the water at Lakeshore Rd. and Elizabeth St.—about as A-plus a location as Burlington has to offer. Called Bridgewater Residences on the Lake, the project is designed by Page + Steele IBI Group Architects with interiors by Gluckstein Designs. It will be completed in 2017 and go on sale soon. 
The Berkeley Condominiums is taking registrations. This is a 154-unit, 17-storey project by Hamilton area builder Carriage Gate Homes a few blocks from the waterfront.
Jazz Condos by Branthaven Homes, who are responsible for many mixed-use projects across southern Ontario, is also of interest.
Season's Condominiums by Roman Home Builders is nearby in Hamilton; Aldershot neighbourhood is another mid-rise condo project.
Like Toronto, many purchases are bought by investors to rent out upon completion. According to the CMHC, the vacancy rate in Burlington is 1.9 percent, the very lowest in the Hamilton-Brantford area and comparable to Oakville (considered part of the GTA) with a vacancy rate of 1.3 percent in 2013.