In this business, it's not too often that you have an opportunity to establish a relationship with senior management within the Canadian OEM market. At least twice a year, we like to sit down with the always engaging Michael MacPhee, Buick Canada's brand director.
The Buick brand has been attempting to establish itself as a premium luxury brand within the marketplace generally and General Motors, specifically. Buick continues to encourage innovative thinking, introducing new technologies and, as Mr. MacPhee continues to state, "We have one of the freshest showrooms in the industry."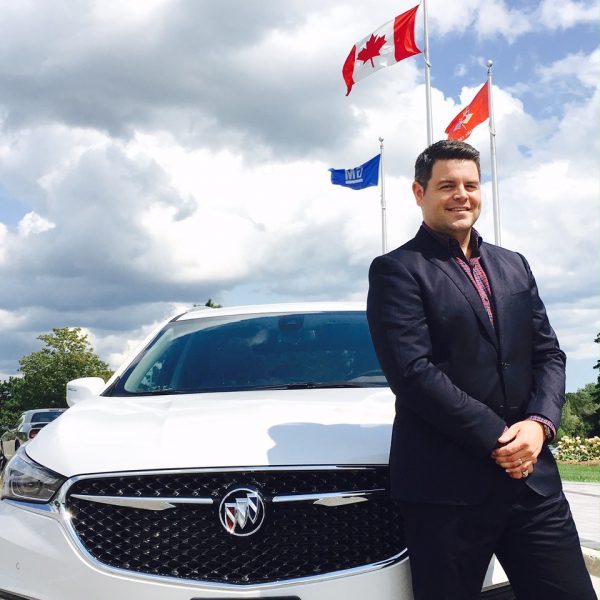 Buick as a brand continues to evolve the most of any General Motors marque—both here at home and internationally, particularly in China.
Young, up-and-coming urban Chinese car buyers love their Buicks, and GM has wisely invested much in the brand's success in that market. In fact, in the second quarter of 2019, Buick sold almost 200,000 vehicles in China. Why, primarily because GM was smart enough to recognize buyers were fans of the brand, and then Buick built cars they would like even more.
Buick has seen huge increases in sales for their lineup of SUVs and crossovers in Canada—their popular urban crossover, the Encore, the mid-size Envision and, the seven-passenger Enclave. Today, these three marques represent 90 percent of Buick's total sales in Canada, a remarkable achievement.
As a result of this and in an attempt to offer more to an inquisitive customer that demands more choice, Buick will, early next year, offer the Encore GX, a new addition to the family, strategically positioned between the smaller Encore and the larger Envision.
Arriving in early 2020, the all-new Encore GX presents Buick Canada an opening to leave even less sales "on the table" with this important addition to their already impressive lineup. Imagine four premium SUVs across the three segments customers are shopping most—small, compact, and midsize.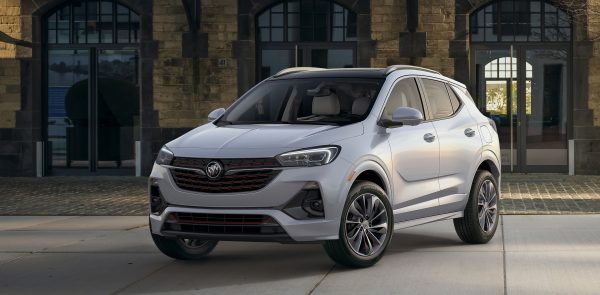 In fact, as this next phase of Buick's positioning unfolds, the excitement and enthusiasm is palpable. "As we look to the future of Buick, the Encore GX positions us even more strongly as a consideration for those who want to purchase small or compact SUVs."
The Encore GX will provide standard safety and driver assistance equipment such as: front pedestrian and automatic emergency braking; forward collision alert and lane keep assist with lane departure warning. It will also offer the Enclave's innovative rear camera mirror, which provides a wide, less obstructed rear view while parking and driving, and a high definition surround vision camera system.
"And," smiles Mr. MacPhee, "the cargo space has been redesigned for maximum effect. It's almost 142 litres (5 cubic feet) larger than the Encore and about 85 litres (3 cubic feet) smaller than the Envision!"
Seemingly not ready to rest on their laurels, Buick is also planning a new release of their flagship 2020 seven-passenger SUV, the Enclave. Be prepared for style and technology updates highlighted by an all-new Sport Touring (ST) package, a bold, monochromatic take on Buick's Enclave style which practically radiates confidence. The ST package features a unique Sport grille with body-colour surround and 20-inch bright machined aluminum wheels with contrasting Satin Graphite pockets, on top of the exclusive Enclave Essence trim level.
Powered by Buick's 3.6 L V-6 engine delivering an 310 horse power and 266 lb.-ft. of torque going out through a nine-speed automatic transmission to front-wheel-drive or available Intelligent all-wheel-drive, the 2020 Enclave delivers vigorous performance fitting of the Sport Touring's flowing exterior design.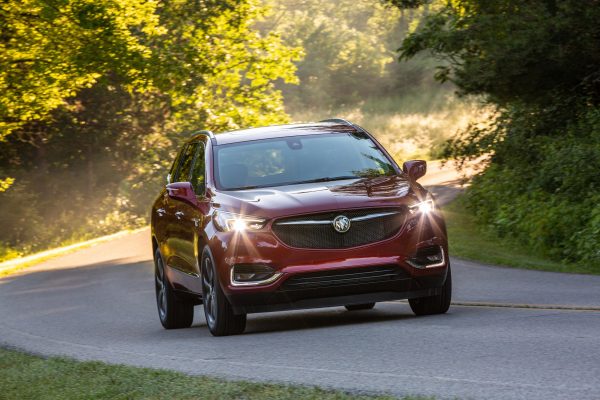 The interior cabin has not been neglected. The MY20 Enclave gets an updated version of Buick's multimedia system: the 8-inch touchscreen is standard across the lineup while navigation is optional. Other newly available features include a high-definition rear camera and surround-vision camera system, as well as a four-way power lumbar seat adjuster with a driver and front-passenger massage feature for added comfort on the Premium and Avenir models to make longer drives more relaxing and comfortable.
Before our interview concluded, Mr. MacPhee wanted it to be known that Buick globally is dipping more than its toes into innovative and fuel-efficient powertrain solutions.
General Motors has long held the belief that electric, self-driving, connected vehicles and shared mobility services will transform how we will ultimately move around. Consequently, and following on GM's latest mantra, "zero crashes… zero emissions… zero congestion", Buick has been developing relationships and technology in China where the overall embrace of this has encouraged forward-thinking visionary strategies.
In fact, Buick designed and engineered its first foray into this world of zero emissions with the unveiling of the Buick Velite 6 MAV (multi-activity vehicle) in recent months. Bigger than a conventional hatchback, the lines of this large wagon-like vehicle have great visual appeal. Such is the commitment in this part of the world, Buick has announced a strategic co-operation with EVCARD for an electric vehicle sharing platform in China which boasts a population of more than 1.3 billion people on the mainland alone.
In summary, Buick is an international modern luxury brand offering vehicles and personal technologies, combined with responsive-yet-efficient performance. Consequently Buick continues to attract new customers with its portfolio of award-winning luxury models in both China and North America.
David Taylor is an independent automotive lifestyle writer, producer, and editor based in Barrie, Ontario.