One of the more interesting automotive success stories in 2016 and continuing into 2017 is the tremendous growth of units sold by Buick Canada. In fact for 2017, sales for the first six months of the year are up by 22 percent.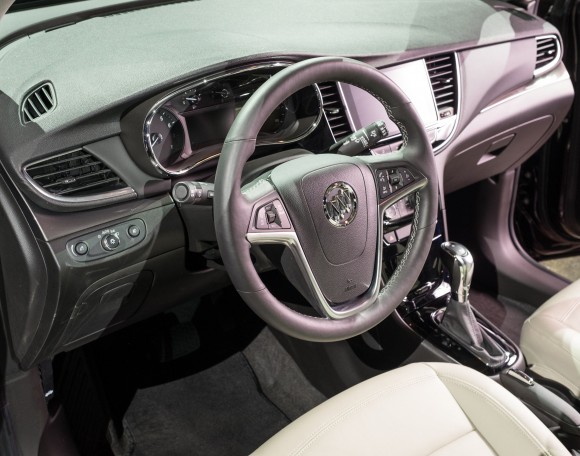 So, quite the time for Buick Canada to announce a new brand director, Michael MacPhee, stepping in for Mike Speranzini who continues to climb the corporate ladder and is now director—Global Connected Customer Experience for General Motors Canada.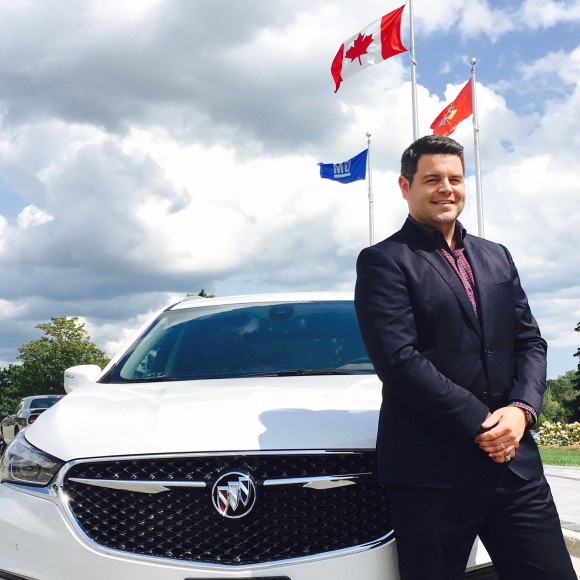 We had an opportunity to sit down with Mr. MacPhee for his very first interview just the other day and engaged in a far reaching discussion about the continued growth of Buick, the fact that many consider Buick to be a luxury brand and the seemingly revitalized marque's ongoing road to success.
Mr. MacPhee has been with General Motors in various capacities and many areas of the company. Committed to his portfolio's growth and development, his enthusiasm for his new role is obvious—as is his general passion for automobiles. Today he is heading up a team of highly motivated professionals in a collaborative environment.
"That's Not a Buick!"
For many years, Buick was perceived as a solid marque, a brand which tended to have greater appeal to an older, male-oriented demographic. Buick wanted to change that perception and provide automotive solutions to a much broader customer base. As Mr. MacPhee stated, "We have one of the freshest showrooms in the industry: how do we evolve our marketing strategies to better present Buick to a younger, professional and inclusive audience? Buick had to convince consumers we were no longer associated with only large sedans. Internal research showed a false familiarity with our brand: we were still liked but consumers were apathetic to the brand. Buick produced good quality robust vehicles—just not for me!"
There was a need to act, to differentiate the brand but in a positive manner. As an engineering-oriented company with depth in marketing, Buick already had the skills and the desire to work the research and present designs which consumers would notice. Hence the almost self-deprecating "That's not a Buick!" campaign.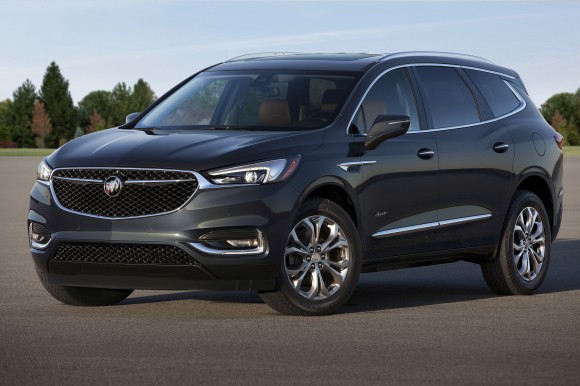 One of the key factors to the seemingly phoenix-like rise for Buick was the introduction of the Buick Encore for model year 2013. The Encore's success is validation of a gamble by Buick to be among the first automakers to introduce a sub-compact crossover to the crowded North American market. This particular vehicle helped shape and ultimately define a new industry segment. The Encore led the brand's ongoing charge to utility vehicles. The Buick Encore became many things to a lot of people. It is a highly affordable compact SUV. It sports a stylish design with a luxurious interior and comes packed with now standard features and boasts sterling fuel economy. These factors make the Encore an affordable feature-laden vehicle for young professionals or small families. Its small size makes it easy to manoeuver and to find a parking space. The fact that it's an SUV also means you get reasonable clearance and suspension which enables easily handling large curbs and most potholes. It's not an off-road small truck but it will cope with gravel paths and access roads to a cottage. In terms of features, you will get your money's worth.
"The Buick Encore perfectly targets the broadest demographics by satisfying families, young professionals and in-town drivers. The Encore defined the segment and played an important role in shaping Buick as an SUV-focused brand. It has been attracting a younger, more professional buyer who is looking for a greater level of personal luxury," stated Mr. MacPhee.
In June of this year, industry pundit Dennis DesRosiers declared that within Canada, generally-speaking, sales of light trucks and crossovers now account for 70 percent of all new car sales. A much higher ratio than south of our border. This statistic caused Mr. MacPhee to smile broadly. "For Buick Canada, we see that figure being closer to 80 percent! While 2017 looks good overall, our utility vehicle sales are up 79 percent."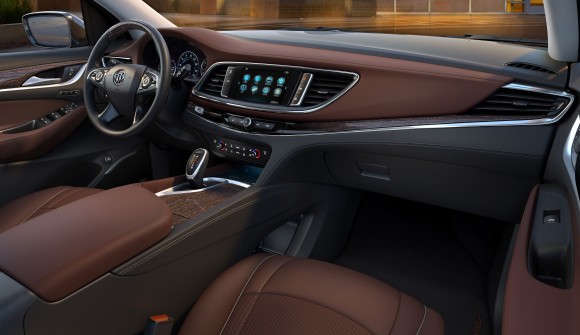 So much so that later this fall, Buick will introduce the latest generation of the full-size Enclave. The all-new Enclave is the last stage of a total vehicle lineup refresh that saw all of Buick's roster replaced in the last two years. Buick will also use the new vehicle to launch the Avenir top trim level. Customers will receive a more premium appearance—luxurious, even.
Everything about this top tier, three-row, seven passenger vehicle speaks to a premium, high-end product, reinforcing what many have long considered Buick to be, a luxury brand in its own right.
With improved technology and interior touches considered to upper level luxury utility vehicles, Buick and Michael MacPhee firmly believe that the Enclave will further strengthen the SUV strategy Encore helped establish.
Buick as a Luxury Brand
But wait, Buick as a premium, luxury vehicle? Absolutely. What is a luxury car? Simply put, luxury is all about pleasing the senses. There is a perception of quality, fit, and finish: these automobiles look and feel good.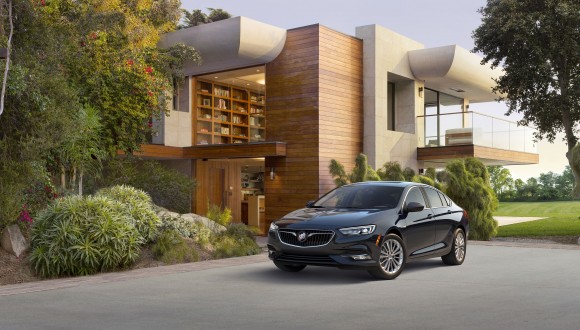 Buick's focus on approachable luxury vehicles that appeal to a whole new customer base is leading to increased sales and conquest customers who appreciate the design, quality, and value of Buick's vehicles. Period.
Today, Buick outsells Acura, Audi, Cadillac, Infiniti, Lincoln, Porsche, and Volvo in North America and is on target to set a new sales record this year. The brand's success has been buoyed by numerous JD Power top honours this model year for dependability, sales satisfaction, and overall appeal as well as a five-star safety rating across its entire vehicle lineup from the National Highway Traffic and Safety Administration (NHTSA).
"Buick has and continues to offer dynamic styling. We want to be considered as a leader in design and innovation. Before our renaissance, Buick may have been considered a 'step up' brand. With today's lineup and our commitment to continuing to develop the brand portfolio, we can connect with a broader range of customer than ever before."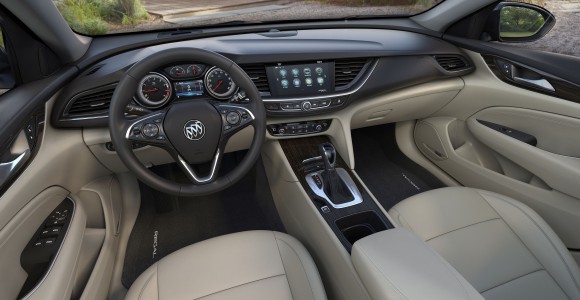 "Our continued success in mainland China where we sold over 1 million vehicles last year, more than any other auto manufacturer in the world has also helped us transition to the affluent Chinese-Canadian demographic in Canada. On the mainland, Buick is considered a luxury brand: in fact the success of the brand in China is based on a decision in the late '90s to take advantage of Buick's upscale reputation in that country."
Buick is revered in the most populous nation on earth due to a rich past. Pu Yi, the last emperor, owned a couple of Buicks. The most significant aspect of Buick's success in China?  The average Chinese buyer is 35 years old—about half the age of North American buyers. Immigrants to Canada are quite familiar with Buick as an aspirational brand. With more influencers, Buick is breaking down established traditions and brand perceptions in this country—the results speak volumes.
David Taylor is an independent automotive lifestyle writer, producer, and editor based in Barrie, Ontario who is fascinated by innovation and technology which enhance the overall driving experience. He's also a member of the Automobile Journalists Association of Canada (AJAC) and is a Director of that organization's Canadian Car of the Year Award. Follow him on Twitter @Omemeeozzie or on Instagram @hugoscaroftheweek.