The story of the success of the renaissance, the rebirth of the Buick brand continues. In fact, Buick is now the 2nd best-selling General Motors brand globally, 4th vehicle brand in China (and growing with sales of over 1 million units in 2017) and, in 2017, as in 2016, the brand sold an astounding 1.4 million units globally.
And here's a fact that reinforces these positive results—from a trusted third party, J.D. Power. Buick ranks highest in overall vehicle dependability among mainstream brands—this recognition is based upon initial quality, long-term dependability, and overall design.
Is it any wonder that the sense of pride from the team at Buick Canada shows as soon as you walk through the doors of their Canadian headquarters on the shores of Lake Ontario in the city of Oshawa?
What better time to sit down again with Michael MacPhee, brand director of Buick and GMC Canada to discuss some of the continued excitement being generated by the brand—especially with the re-introduction of the 2019 Buick Regal Sportback and Regal GS, the performance-oriented sedan which has piqued the interests of car enthusiasts.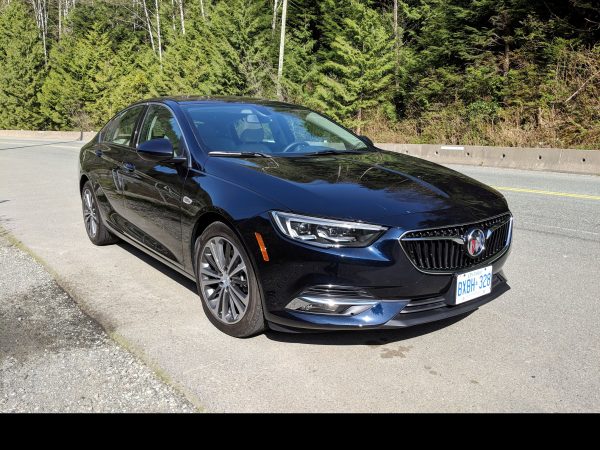 For many years, Buick was perceived as a solid marque, a brand which tended to have greater appeal to an older, male-oriented demographic. Buick wanted to change that perception and provide automotive solutions to a much broader customer base. There was a need to act, to differentiate the brand but in a positive manner. As an engineering-oriented company with depth in marketing, Buick already had the skills and the desire to work the research and present designs which consumers would notice. Hence the almost self-deprecating "That's not a Buick!" campaign.
In June of 2017, industry pundit Dennis DesRosiers declared that within Canada, generally speaking, sales of light trucks and crossovers now account for 70 percent of all new car sales within mass market brands. A much higher ratio than south of our border. This statistic caused Mr. MacPhee to smile broadly. "For Buick Canada, we see that figure being closer to 80 percent!"
Introducing the 2018 Buick Regal GS
So with this very much top of mind, the re-introduction of a familiar marque, the Buick Regal, a sedan, came as a bit of a surprise.
"2017 was the best year ever for sales of SUV-type vehicles within the Buick lineup. This success led to the identification of a white space, and where there was room to grow," Mr. MacPhee explains. "Buick had an opportunity to expand in the sixth largest market segment in Canada—sedans. A unique opening to address the utility that Canadians want, and the performance and driving dynamics that Canadians desire. This white space fit well within the overall strategy of the Buick brand and the new perceptions of our customers. We concluded that more than any SUV, a sporty sedan from Buick can change the brand attributes and general opinion more than any other vehicle."
Designed and engineered to appeal to a broader and yes, a younger demographic, this new sports sedan from Buick hits all the right marks. As a versatile four-door car loaded with innovative technology and performance-oriented features not generally associated with the iconic brand, this is Buick's most dramatic expression of design and driving dynamics to date.
"We have built performance vehicles before, but the GS is different—with its naturally aspirated V6 engine, this sedan is remarkably fuel efficient, thanks to the engine's ability to shut down cylinders to a minimum of three depending upon driving conditions, stop/start technology all mated to an efficient nine-speed automatic transmission which responds flawlessly and even intuitively without skipping a beat. Expect 12.4/8.7 L/100 kilometres city/highway fuel economy and superior traction and performance from intelligent all-wheel drive and an active twin clutch."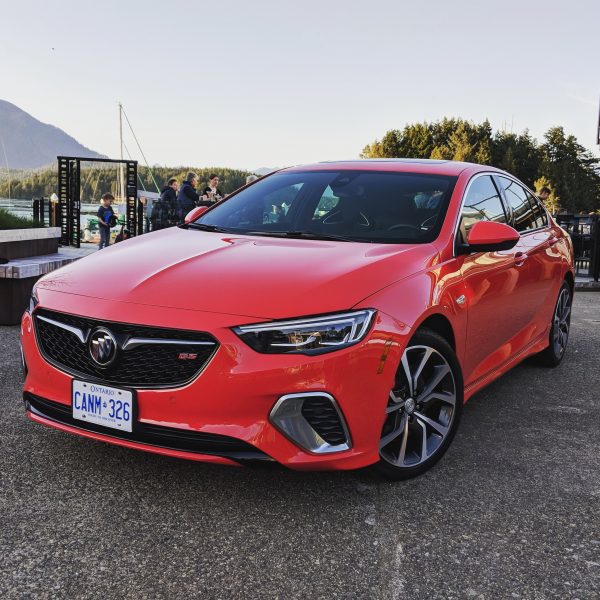 Mr. MacPhee continued, "The modern, contemporary sculpted design language on the all-new Regal is something we will be incorporating across our lineup in the coming years—in fact, the Chinese-built all-new 2019 Envision coming to market is a perfect example of those exterior changes."
Buick—GMs Largest Brand in the World's Largest Auto Market
"Our continued success in mainland China where we sold over 1 million vehicles last year, has also helped us transition to the affluent Chinese-Canadian demographic in Canada. On the mainland, Buick is considered a luxury brand: in fact the success of the brand in China is based on a decision in the late '90s to take advantage of Buick's upscale reputation in that country."
"Buick is GMs largest brand in the world's largest auto market. Best in class practices developed in our Chinese manufacturing facilities can be transitioned to our other plants around the world."
As a more reactive brand than before, it's worth noting that Buick has the newest and freshest lineup in the industry—and that shows no sign of slowing down. Did you know that the oldest vehicle is only 18 months old from its last refresh—and that would be the Buick Encore?
David Taylor is an independent automotive lifestyle writer, producer, and editor based in Barrie, Ontario who is fascinated by innovation and technology which enhance the overall driving experience. He's also a member of the Automobile Journalists Association of Canada (AJAC) and is Co-Chair and a Director of that organization's Canadian Car of the Year Award (CCOTY). Follow him on Twitter @Omemeeozzie or on Instagram @hugoscaroftheweek.