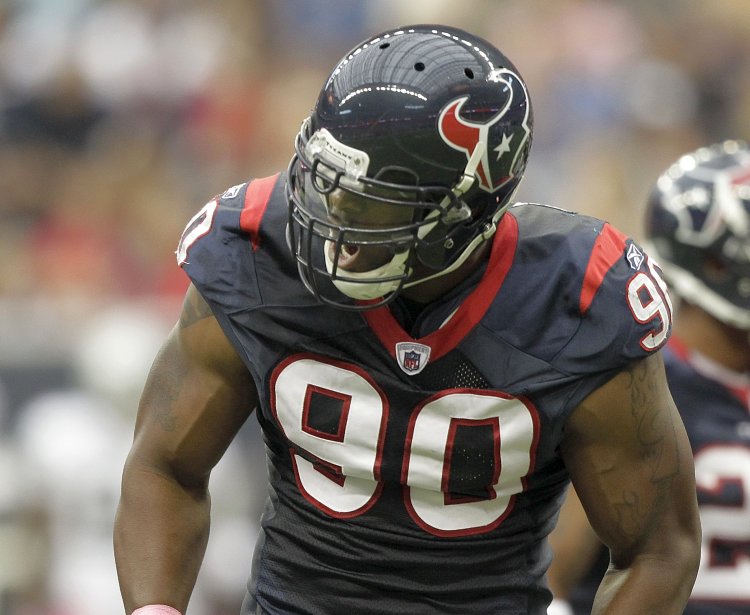 The Buffalo Bills have signed free agent defensive end Mario Williams to a six-year $100 million deal, according to a report on the NFL's website.
The deal includes $50 million in guaranteed money, according to the report, which cites a league insider.
"I want you to remember good things come to the people that wait, so you have been waiting and we have a good thing here," said Bills GM Buddy Nix, according to a release on the team's website. "I just want to tell you it is an exciting day for us and our football team. We got a lot better. For our organization, it has been a long day, or a long two days, but it's worth the wait."
Williams, a two-time Pro Bowler, has accumulated 53 sacks in 82 career games—all with Houston—after being drafted first overall in the 2006 draft.