Anheuser-Busch, the parent company of Budweiser beer, has paused beer production at one of its breweries in order to make clean emergency drinking water for people affected by the devastation of Hurricane Harvey.
The company has sent 150,000 cans of emergency drinking water to the disaster zone. A shipment of 50,000 cans arrived at the Baton Rouge Red Cross on Monday, aug. 28, and a shipment of 100,000 cans is bound for Arlington, Texas, Syracuse reported.
The Anheuser-Busch facility in Cartersville, Georgia, is a key national asset because it can pause beer production and switch to canning drinking water during emergencies.
The Cartersville brewery can produce 24 kinds of beer, but pauses at least twice a year to produce canned water for emergencies, a representative for Anheuser-Busch told Syracuse.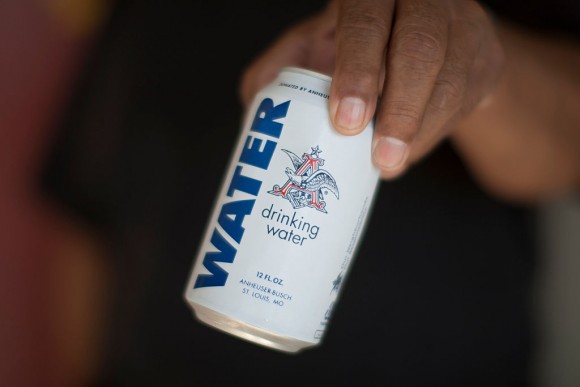 "Putting our production and logistics strengths to work by providing safe, clean drinking water is the best way we can help in these situations," Cartersville Brewery Brewmaster Sarah Schilling told WXIA.
Anheuser-Busch has worked with the Red Cross for over 100 years. The company donated more than 76 million cans of water, a representative for Anheuser-Busch told Syracuse.
The shipment that arrived at the Baton Rouge Red Cross on Monday was first delivered to a local distributor, Mockler Beverage, on Sunday. Anheuser-Busch's 400 local distributors around the United States aid in logistics during emergencies.
"It would be so much more difficult to do it without them at the local level," Bill Bradley, Anheuser-Busch's VP of community affairs, told the "Today" show.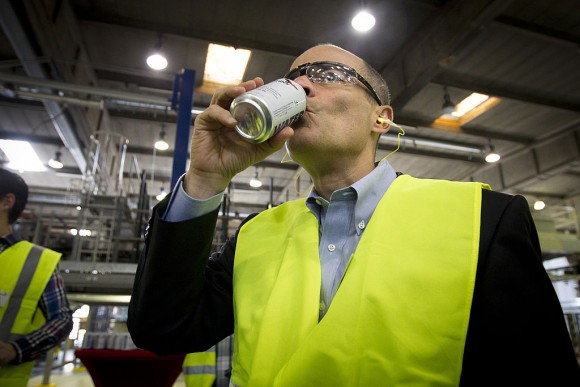 Meanwhile, a handbag company in Ohio has prepared more than 2,500 relief kits for women in the Hurrican Harvey disaster zone.
Thirty-One, a handbag company from Easton, Ohio, partnered with World Vision to create kits with essential hygiene supplies.
"World Vision actually reached out to us last Saturday and said this is getting very serious and we need kits," Wendy Bradshaw, the executive director of community affairs and philanthropy for Thirty-One told MyFox28.
Kind gestures are coming in all shapes, sizes, and flavors. Former Hawaii families in Texas prepared Hawaiian-style meals for a local relief shelter, HawaiiNewsNow reported.
A Houston resident who use to live in Nanakuli, cooked huli huli chicken, mac salad, poke, and beef stew.
"However I can help out," said Joann Burch, who moved to Texas 15 years ago.
Burch could see rescue boats bringing displaced residents to a shelter from the windows of her downtown highrise.
"The flooding is just outrageous," she said. "It's like the whole city of Houston … is just covered with water."