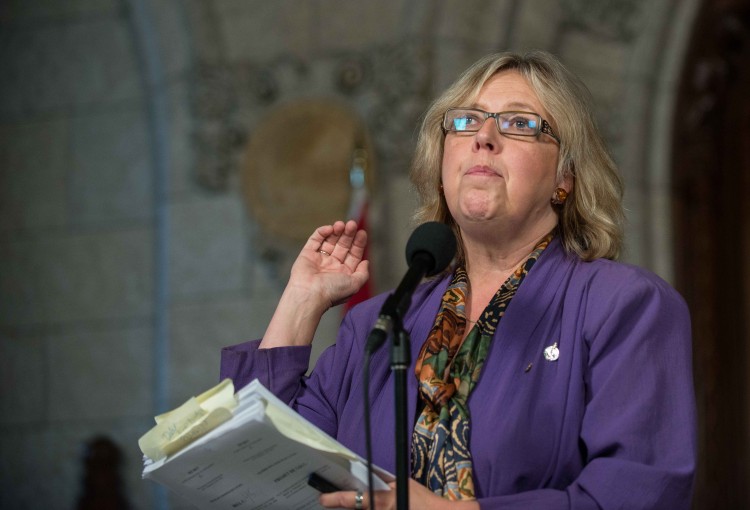 Opposition efforts to block the government's latest omnibus budget bill amounted to six hours of voting Tuesday, down dramatically from the marathon 22 hours in the previous budget bill in June.
At over 400 pages, the budget modifies a plethora of legislation, all to support the national economy, according to the government.
However, opposition parties accuse the government of bundling so many legislative changes into the budget that they can't be properly studied, leaving Canadians unsure exactly what actions their government is taking.
Among the most controversial changes were those made to the Navigable Waters Act. Green Party leader Elizabeth May says the government is effectively gutting the legislation, a concern echoed by New Democrat MPs as well.
The government has defended the changes as a removal of unnecessarily expansive measures of the act that currently interfere with projects like cottages putting in docks or culverts being installed in ditches.
May charges that in changing the act, the government has eliminated one of the final pieces of federal environmental law.
Tuesday's votes were an effort by opposition parties to modify the budget or change its provisions by introducing hundreds of amendments. Speaker of the House Andrew Scheer bundled the amendments together so they could be voted on in blocks, accelerating the process.
The Epoch Times publishes in 35 countries and in 19 languages. Subscribe to our e-newsletter.