Bud Light's marketing team has unveiled a new effort to bolster sales in the midst of ongoing boycott by essentially giving away a 15-pack of beer for free for Memorial Day.
Until May 31, consumers can get up to a $15 rebate on the purchase of Bud Light, Budweiser, Budweiser Select, and Budweiser Select 55 in a 15-pack or larger. The rebate comes in the form of a digital prepaid credit card that will be equivalent to up to $15.
"MAKE YOUR MEMORIAL DAY WEEKEND EASIER TO ENJOY. GET UP TO $15 BACK VIA REBATE," it says.
The marketing campaign, launched May 17, said that it's because of Memorial Day, which is Monday, May 29. The purchases can be made until May 31 with the digital prepaid card.
The rebate means that consumers can get a 15-pack of Bud Light for basically free. According to a cursory check of Target's website, the 15-pack of 12-oz. cans sells for about $12.99, while other websites show the product selling for $14.99.
The rebate can be accessed through a website where customers must upload a picture of the UPC and receipt between May 17 and May 31 to obtain it. Customers have to be at least age 21 or older, according to the site's terms and conditions.
It comes as Bud Light sales have dropped for another consecutive week since a transgender influencer shared a post of a custom Bud Light can that was sent to celebrate "365 Days of Girlhood" in early April. The influencer and activist, a biological male, also posted "#BudLightPartner" in one of the social media posts that included the can.
Sales of the light beer were down 24.6 percent for the week that ended May 13 compared to a year ago, worse than the 23.6 percent drop the brand suffered a week prior, according to data released by Bump Williams Consulting and Nielson IQ research. Rival light beers made by Miller and Coors have seen sales increases during the same timeframe, the data has shown.
But in the past several days, some conservative commentators have suggested a boycott of Miller Lite, a brand owned by Molson Coors, after the company created an ad campaign earlier this year. In that campaign, actress Ilana Glazer is seen criticizing Miller Lite's previous ad campaigns and repeated what the commentators said were "woke" talking points.
Backlash
After the Bud Light can with the influencer's face, several conservative celebrities suggested that consumers boycott Bud Light. Musician Kid Rock, Rep. Lauren Boebert (R-Colo.), and several country music singers have publicly derided the brand since the social media posts were made.
Amid the sales decline, some local distributors have attempted to take action to bring back sales of Bud Light and other Anheuser-Busch products. For instance, the Alabama-based Bama Budweiser distributor released an advertisement that sought to distance itself and Bud Light from the Mulvaney social media posts.
"We too at Bama Budweiser are upset about it and have made our feelings known to the top leadership at Anheuser-Busch," Steve Tatum, with Bama Budweiser, said in the ad, according to multiple news reports. "The voice of the consumer has been heard, and Anheuser-Busch has taken action."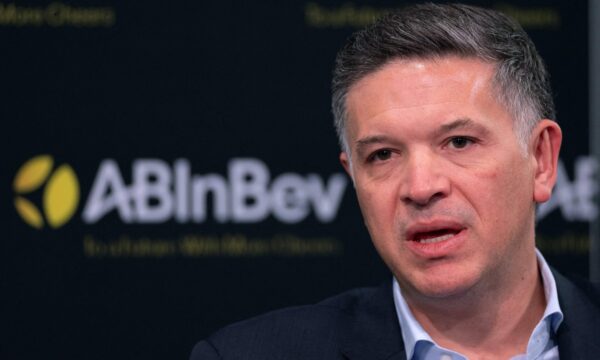 The ad also stated: "Mulvaney is not under contract with Bud Light. The videos you may have seen are Mulvaney's own social media posts that went viral, and many web-based news outlets have distorted the story." It didn't elaborate on the distortions.
"You deserve to know the truth, and life is too short to let a couple of individuals decide what you can eat or drink or spend your hard-earned money on. And remember, making friends is our business, not enemies," the ad said.
Tatum told AL.com that he's received positive feedback for his ad campaign. However, he said there has been no response from Anheuser-Busch or Bud Light corporate officials after his campaign was launched.
Weeks after the boycott was launched, the CEO of Anheuser-Busch InBev, Michel Doukeris, told the Financial Times that the Mulvaney situation wasn't an official partnership and that only one can was produced with Mulvaney's face, in a bid to distance the brand from the controversy.
Doukeris added that there was "misinformation and confusion" that circulated online that included a Bud Light can with Mulvaney's likeness on it. He added said that it was "never intended … for general production and sale for the public."
During an earnings call earlier this month, Doukeris said that Anheuser-Busch would triple its investment into Bud Light over the next summer and that the firm would provide "direct financial support" to affected front-line workers such as distribution workers and truck drivers.
Earlier in May, Doukeris said it was too early to tell the overall impact of the boycott. "With respect to the current situation and the impact on Bud Light sales, it is too early to have a full view," Michel Doukeris told an investor conference call, according to Reuters.
The decline in Bud Light sales also represents about 1 percent of the company's overall global volume, he said.