Bruno Mars Will Perform at Super Bowl XLVIII Halftime Show: Report
September 6, 2013 8:32 pm Last Updated: July 18, 2015 5:19 pm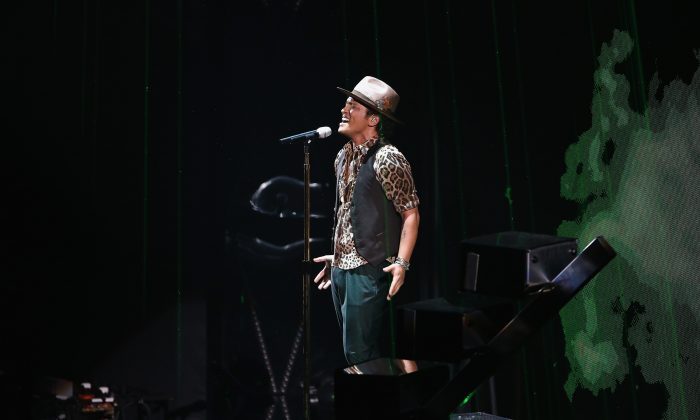 Bruno Mars is expected to be asked to sing during the halftime show at the next Super Bowl.
Two sources said that the announcement about Mars performing during the halftime of Super Bowl XLVIII could come as early as this Sunday, reported the Los Angeles Times.
The NFL wouldn't comment, and Fox, which is broadcasting the Super Bowl (which is next February) wouldn't either. 
Super Bowl XLVIII is slated for MetLife Stadium in New Jersey.
RELATED: Bruno Mars at Halftime: What Does the Super Bowl Halftime Show Mean to America? (+Vintage Videos)
Mars recently performed at MTV's Video Music Awards, the Grammys, and the Billboard Music Awards.
His second album "Unorthodox Jukebox" has sold more than four million records worldwide since its December 2012 release.
[<a href="http://storify.com/TaraMacIsaac/bruno-mars-selected-super-bowl-halftime-performer" target="_blank">View the story "Bruno Mars Selected Super Bowl Halftime Performer: Reports" on Storify</a>]