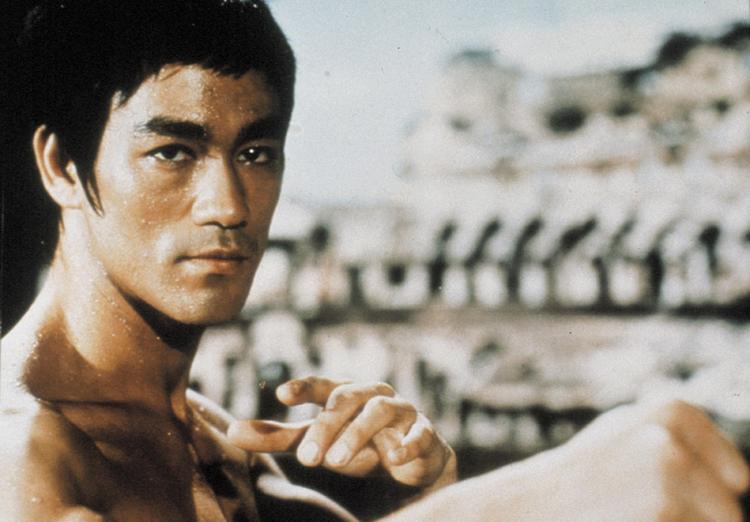 The 20th century's most famous martial artist is revisited in this 70th anniversary DVD, featuring a new biography, outtakes from the Green Hornet, including his original screen test remastered, and a history of Bruce Lee's martial art Jeet Kune Do.
Since Lee's death, there have been a wealth of documentaries and biographies on him, which have been acknowledged and reviewed by the producers. For this reason, they make it clear that this is more of an extension to an ever growing archive of Lee's short life. As time goes on, less unseen material, if any, will be found or shown, making it harder for future producers to keep their documentaries fresh.
However, this is not to say that this DVD offers nothing new, far from it in fact. Having seen many of the documentaries and books mentioned by the producers, it is clear that the makers have tried to compile extra details of Lee's personal life such as his turbulent upbringing in post-war Hong Kong and the racial barriers encountered when trying to break into Hollywood, rather than focusing specifically on his martial arts achievements and how he changed martial arts cinema for good. Because of this, the documentary succeeds in adding an extra depth to the man amidst the myths.
The Immortal Dragon delves into Bruce's childhood with stories being told by his brother Robert Lee and others, featuring rare footage of him cha-cha dancing (which he later became a champion of). The anecdotes revisit key events in Lee's life such as when he was 14, he took on many challenges from local gangs. It was this constant fighting and inability to resist a challenge that made Bruce's father introduce him to Ip Man, the grandmaster of Wing Chun, where Bruce began training. However, the fighting continued until Bruce badly injured a gang member. Fearing for his son's safety and future, his father sent him abroad to study in Seattle, and from there, he developed his majestic martial arts skills. The rest is history.
New interviews with Lee's remaining family, Kareem Abdul-Jabbar, Van Williams, John Little, and his original students, show that Bruce's resolution to stick by his principles and dignity created many tribulations in his life, but he would not compromise on certain issues. Examples include teaching martial arts to non-Chinese, not accepting what he called "chop-socky" roles in TV that would demean Chinese culture or himself, continually striving to break through the Hollywood barrier of being a leading oriental actor in a film, and his interracial marriage, which was controversial back in the 60s.
It is for these reasons, including his drive to fulfill his potential as a martial artist, that he is still seen as a role model for many today.
Although there are many outtakes from Green Hornet featured, sadly none of them have sound apart from the screen tests, or any demonstration of Bruce's physical skills. The history of Jeet Kune Do is presented as text that the viewer has to read onscreen. However, as mentioned by the producers, there are many other documentaries covering this area of Bruce's life.
The rare gem on the DVD is the restored screen test for the Green Hornet. Although his skills, physique and popularity had not reached the heights achieved before Enter the Dragon, it is evident from his charisma, self-confidence and body language that this relative unknown was going to show something the rest of the world would never forget.
Also released this month in Hong Kong to coincide with the anniversary is Ip Man 2, the sequel biopic of Bruce Lee's master, in which young Bruce meets the grandmaster for the very first time.