Following recent divorce proceedings against Bruce Jenner, Kardashian matriarch Kris Jenner has been reportedly in a relationship with Corey Gamble, who is a road manager for Justin Bieber and others.
But one report from a tabloid claims that Gamble, 33, is only dating Jenner, 59, for money and fame. Kris filed for divorce from Bruce after 23 years of marriage a few weeks ago.
Sheree Buchanan, 43, who is in Atlanta Exes, said she dated Gamble for three years, according to InTouch. She described him as a "money-hungry opportunist" who even got violent after they split up.
"I know Corey. He's all about power and money and will do whatever it takes to get it," Buchanan was quoted as saying. "He sees the Kardashians as media's first family," she said.
InTouch also posted a temporary protection order that Sheree got against him back in 2010.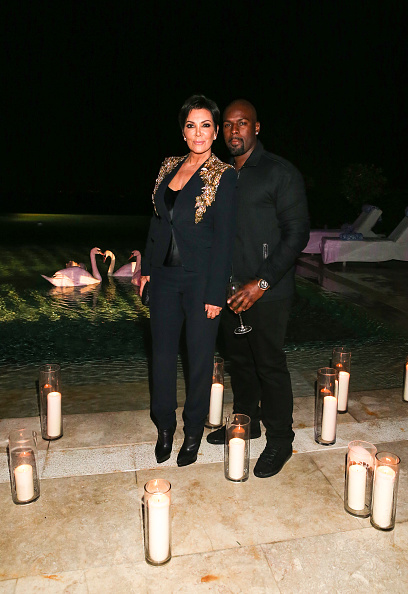 Buchanan wrote in the order that Gamble "follows me in car, shows up at parties I'm at, has held me in house when I tried to leave, calls my phone repeatedly, texts non-stop until I answer, has grabbed me ]and] left bruises on arms [and] leg. Has called On-Star to find my vehicle location."
Jenner has not responded to the claims.
However, it appears Jenner's family are fine with Gamble.
"The whole family loves him. [Kris] is having fun and is so attracted to him. The girls are all into it because they see how happy she is. She works hard and deserves to have fun. Who knows if it will last, but for now, it's just what she needs," an alleged source close to the family said, via PerezHilton.
On Thursday, Jenner wrote an editorial in Time magazine.
"I'm truly thankful for our fans who have followed and supported our family all these years through this journey. We can never thank you enough," she wrote. "We will celebrate a traditional Thanksgiving, but truthfully, I am thankful every day of the year."