The brother of Simone Biles, the Olympic gold medalist, was charged in a Cleveland triple-homicide, it was reported.
Tevin Biles-Thomas is being charged with murder, voluntary manslaughter, felonious assault, and perjury, reported the Cleveland Plain Dealer on Aug. 29.
He was arrested and is now being held at the Cuyahoga County Jail. He will be arraigned on Sept. 13, the report said.
"The relentless persistence of Cleveland police homicide detectives helped secure an indictment in this case," Cuyahoga County Prosecutor O'Malley said in a statement obtained by the paper. "It is through their hard work that we can begin to seek justice for these victims."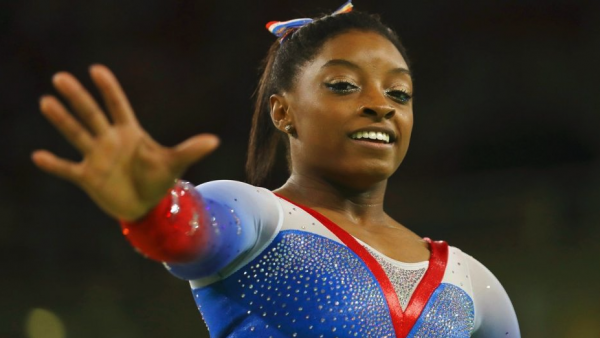 Biles-Thomas, who served in the U.S. Army, went to high school in Cleveland.
Simone Biles's representatives haven't issued a statement on the matter.
He is the only person charged in the New Year's Eve triple-homicide.
The brother of Olympic gold medalist Simone Biles is charged in a New Year's Eve shooting that left three dead at an Airbnb party. https://t.co/uS6I4y6cjB

— clevelanddotcom (@clevelanddotcom) August 29, 2019
The suspect is accused of shooting and killing Devaughn Gibson, 23, DelVaunte Johnson, 19, and Toshon Banks, 21. Johnson was a student, Gibson was a barber, and Banks was a laborer.
They were found with multiple gunshot wounds. A 21-year-old man was also shot in the head and a 23-year-old was shot in the arm. They survived, reported News5Cleveland.
They appeared to have held a party at an Airbnb, and a group of men showed up at the party uninvited, police said. When they were asked to leave, one of the members opened fire.
"We've had very few problems. This is somebody that rented it, had a party that got out of control and horrific things happened," Councilman Anthony Brancatelli said. "As the system works—and what we have asked for from folks doing this limited lodging—I received an email from Airbnb today that they took these folks down as a host and they can longer rent their place as an Airbnb."
Officials said that the Airbnb was over a pizzeria, the Plain Dealer reported.
"The investigators within the Cleveland Police Homicide Unit remained committed to securing an arrest in this tragic case," Cleveland Division of Police Chief Calvin Williams said, according to the report. "We appreciate our partnership with the Cuyahoga County Prosecutor's Office and are confident that their efforts will bring justice for the families affected by this terrible incident."
Facts About Crime in the United States
Violent crime in the United States has fallen sharply over the past 25 years, according to both the FBI's Uniform Crime Reports (UCR) and the Bureau of Justice Statistics (BJS) National Crime Victimization Survey (NCVS) (pdf).
The rate of violent crimes fell by 49 percent between 1993 and 2017, according to the FBI's UCR, which only reflects crimes reported to the police.
The violent crime rate dropped by 74 percent between 1993 and 2017, according to the BJS's NCVS, which takes into account both crimes that have been reported to the police and those that have not.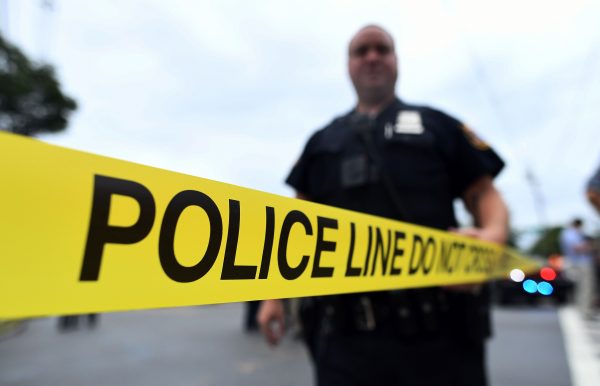 The FBI recently released preliminary data for 2018. According to the Preliminary Semiannual Uniform Crime Report, January to June 2018, violent crime rates in the United States dropped by 4.3 percent compared to the same six-month period in 2017.
While the overall rate of violent crime has seen a steady downward drop since its peak in the 1990s, there have been several upticks that bucked the trend. Between 2014 and 2016, the murder rate increased by more than 20 percent, to 5.4 per 100,000 residents, from 4.4, according to an Epoch Times analysis of FBI data. The last two-year period that the rate soared so quickly was between 1966 and 1968.