Courts in Brooklyn have been asked to decline to prosecute low-level offenses that don't jeopardize public safety amid the COVID-19 outbreak, Brooklyn District Attorney Eric Gonzalez announced Tuesday.
The move is part of a thrust by his office to deploy social distancing strategies, aiming to protect employees and visitors from coming into contact with the CCP (Chinese Communist Party) virus, commonly known as the novel coronavirus.
The Epoch Times refers to the novel coronavirus as the CCP virus because the Chinese Communist Party's coverup and mismanagement allowed the virus to spread throughout China and create a global pandemic.
"During this public health emergency, it is imperative that we also protect those who might be exposed to the coronavirus during the procedures of arrest, processing, and detention in Central Booking," Gonzalez said in a statement on Twitter.
"Therefore, in the interests of public health and safety, and in appropriate exercise of prosecutorial discretion, we will immediately decline to prosecute low-level offenses that don't jeopardize public safety," he added.
Gonzalez said he would be calling on defense attorneys to notify his office about clients in pretrial detention who are vulnerable to infection and that he should consider releasing during the outbreak.
There are currently at least 923 confirmed COVID-19 patients in New York City, Mayor Bill de Blasio said on MSNBC, according to the New York Post.
De Blasio said on Wednesday that he was "almost to the point" of recommending to New York Governor Andrew Cuomo that the city implement a "shelter-in-place" policy that would have people stay in their homes.
The states of New Jersey, New York, and Connecticut struck a regional agreement to close all movie theaters, casinos, and gyms as of 8 p.m. Monday.
Restaurants and bars in the three states—where more than 22 million people live—will serve takeout and delivery only.
Virus Can Linger on Steel and Plastic for Up to 3 Days
Meanwhile, a recent study found that the CCP virus is stable on surfaces for hours and can survive for up to three days on some.
The National Institutes of Health (NIH) said in a news release that a new study has provided key information about the stability of the virus.
It concludes people may pick up the virus through the air and after touching contaminated objects.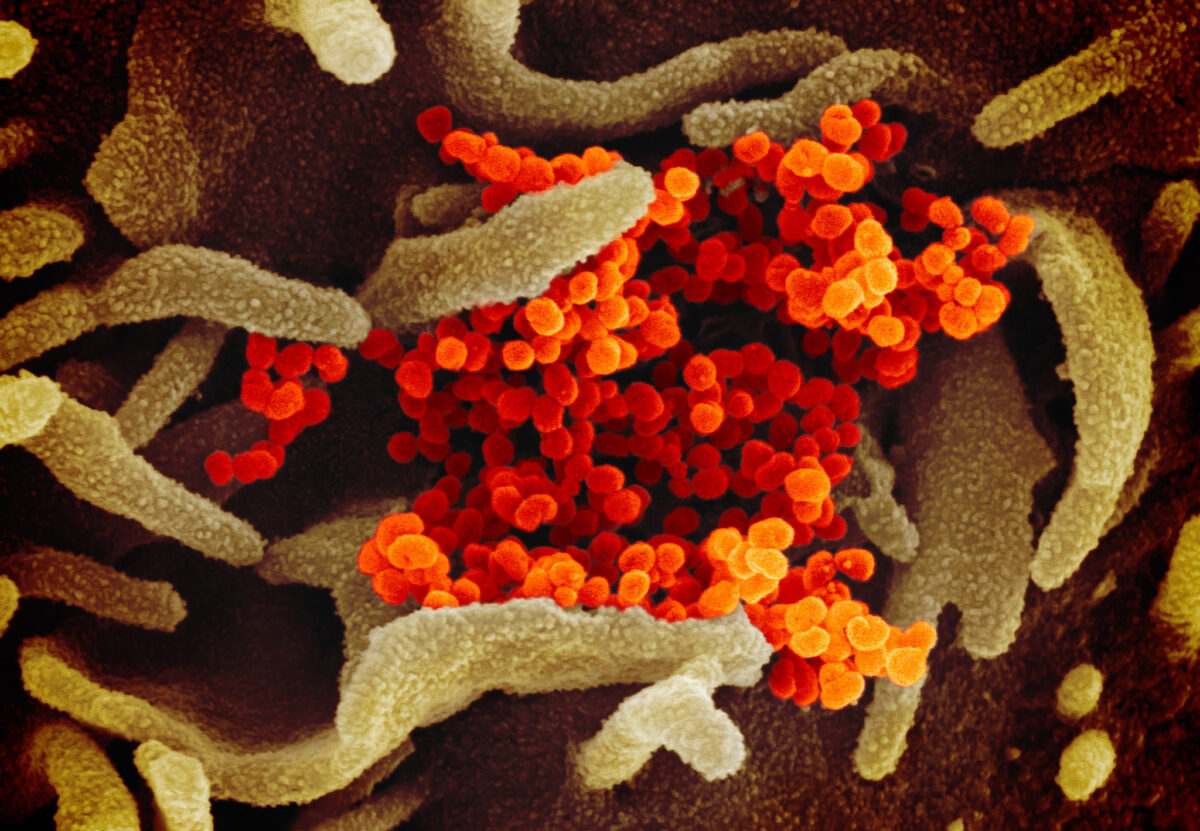 Through a number of recent experiments cited by NIH, researchers tracked the virus's viability on different surfaces.
On copper, the virus survived just four hours, while on cardboard it could last for up to a day.
But on some surfaces, it remained active much longer, researchers wrote, with the virus able to survive for up to three days on plastic and steel.
Researchers said that in aerosol form, the virus lasted for three hours after being sprayed.
The conclusions come from a joint study by the NIH, Centers for Disease Control, UCLA, and Princeton University scientists, and was first published in The New England Journal of Medicine.
Reuters contributed to this report.