The UK's Education Secretary Gavin Williamson has urged British university bosses to help bring the country together rather than "cancelling national heroes" and "debating about statues."
Speaking via video link at the Universities UK (UUK) annual conference on Thursday, Williamson warned university bosses against "driving our nation apart" with their "divisive agenda."
"Too often some universities seem more interested in pursuing more divisive agenda, involving cancelling national heroes, debating about statues, anonymous reporting schemes for so-called micro-aggressions, and politicising their curricula," he said.
These initiatives "do nothing but undermine public confidence, widen divisions, and damage the sector," he told the conference.
The education secretary urged British universities to "help bring our nation together, instead of driving our nation apart."
"Rather than manufacturing offences from the past, let us instead come together to tackle injustice and promote equality for students and staff today."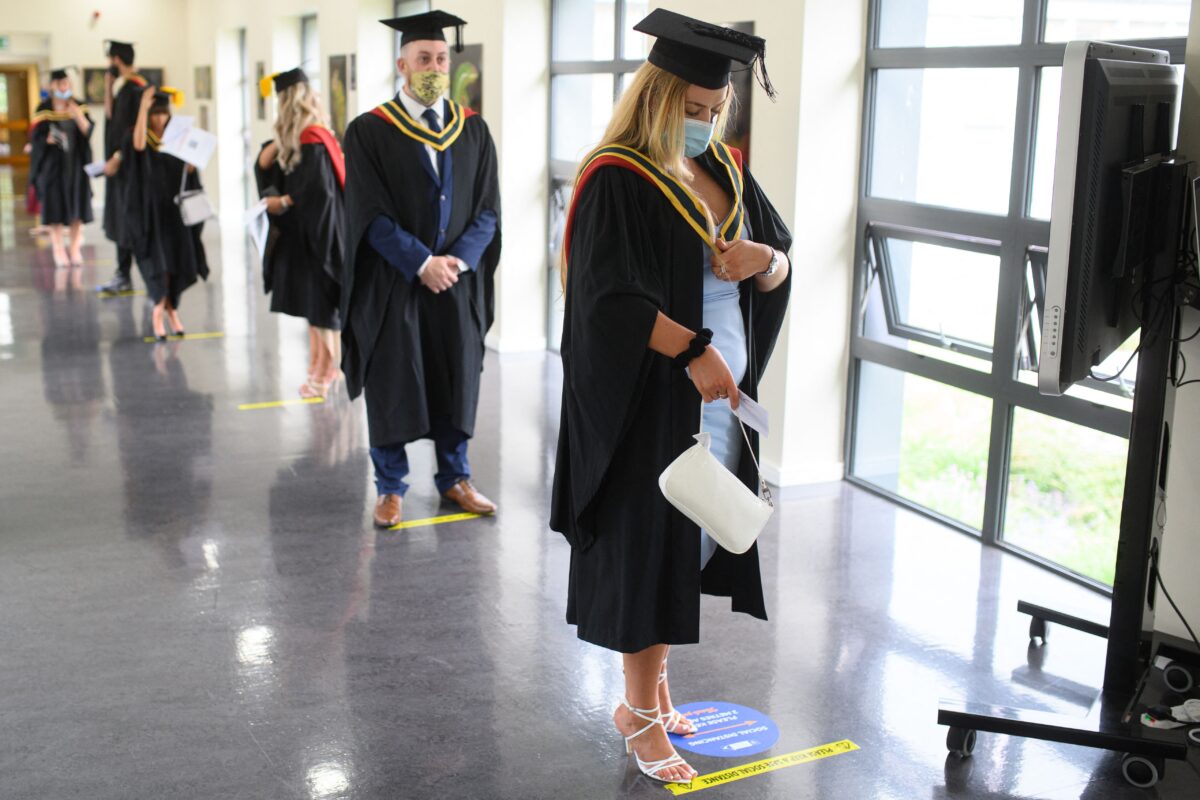 In May, Williamson announced that the government was introducing a "historic" bill to protect free speech in universities and counter the "chilling effect of censorship" on campus.
According to the Center for the Study of Partisanship and Ideology (CSPI), a U.S. think tank, authoritarianism, political discrimination, and self-censorship are rife in British universities and have thrown academic freedom into a crisis of cancel culture.
The discrimination, mainly experienced by conservative academics, is mostly perpetrated by "a subgroup of illiberal far-left activist staff and students," said CSPI in a report published in March.
Also addressing the UUK conference, the group's incoming president Professor Steve West stressed his commitment to free speech on campus.
"The free exchange of ideas drives innovation, discovery, and social progress, provides students with a critical mindset, and ensures that universities continue to play a central role in national debates and wider society—even when it is uncomfortable for some," he said.
In his speech, the education secretary also praised universities for their response to the CCP (Chinese Communist Party) virus pandemic and urged bosses to resume face-to-face teaching as much as possible.
"While the switch to online teaching was a necessary and vital way of keeping young people learning in as safe a way as possible, we have now moved on and students quite rightly expect that they can study in person alongside other students," he said. "Imagine trying to make sense of the subtleties of interpreting Chekov for the stage or carrying out complex molecular biology techniques over Zoom."
Williamson said he would not expect to see universities using online learning as a cost-cutting measure.
Mary Clark and PA contributed to this report.