A man who allegedy conspired to kidnap British glamor model Chloe Ayling should be extradited to Italy, a judge has ruled.
The man, Polish-born Michal Herba, is accused of conspiring with his brother Lukasz Herba to kidnap the 20-year-old model.
At a hearing in Westminster Magistrates' Court, District Judge Paul Goldspring said he should be extradited to join his brother who is in custody in Italy, according to reports.
"I have decided you should be surrendered to Italy to face trial for the kidnap," the judge said to Herba.
The pair face allegations of kidnapping the model before demanding 300,000 euros (264,00 pounds or US$355,00o) in ransom.
Michal has been in custody since his arrest in the West Midlands, U.K., over his alleged involvement.
His barrister is planning to appeal against the decision, per the Independent.
"He continues to protest his innocence in the strongest possible terms," his barrister, George Hepburne Scott said.
Ayling said she was drugged, kidnapped, and stuffed in a suitcase in July after being lured to a bogus photoshoot.
Lukasz Herba, 30, was arrested in Italy after taking Ayling to the British Embassy on July 17, Sky News reports. She was allegedly kept captive until the brothers found out she was a mother.

Her captors claimed to belong to a group called Black Death, according to The Telegraph
On Monday, Michal Herba's barrister, George Hepburne Scott, said the entire case could be a sham and a publicity stunt.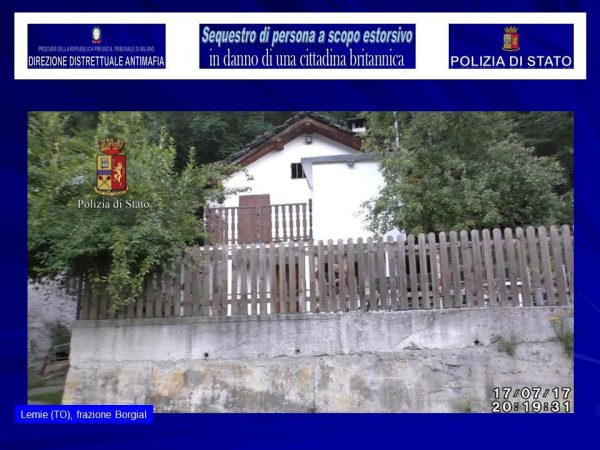 "This case has a unique set of anomalies which might lead to the conclusion that the Italian authorities have been duped and that their process has been abused," Scott said, per the BBC.
But Goldspring said the "open source" material, that Scott had referred to were from media reports and was not substantial evidence.
"Some believe it to be a sham," he said, according to Reuters. "This material doesn't prove that."