A number of British members of Parliament (MP) held meetings with their constituents on Saturday amid concerns for the safety of lawmakers, less than a day after a Conservative MP was stabbed to death.
Sir David Amess, 69-year-old MP for Southend West, was fatally stabbed on Friday around midday at Belfairs Methodist Church in the English town of Leigh-on-Sea. He was holding a so-called "constituency surgery," which is often held regularly by elected politicians so their constituents can meet and speak with them.
The murder of Amess marked the second fatal attack on a sitting British lawmaker in their constituency in the last five years and the fourth attack against MPs since 2010.

On Saturday, several MPs held surgeries to meet with their constituents, in defiance of fear struck by the killing of Amess.
Alec Shelbrooke, Conservative MP for Elmet and Rothwell, held a surgery at a local supermarket, and said he would continue to do so even if he had to "add a few more precautions."
"We cannot let events like this diminish the deep relationship between an MP and their constituents," Shelbrooke wrote on Twitter.
"This is a relationship I value deeply: I want my constituents, regardless of whether they voted for me or not, to be able to approach me in the street, in the pub, at the supermarket, or at one of my surgeries," he wrote, adding that the ability for people to approach politicians is "a foundation of British democracy."
Robert Largan, Conservative MP for High Peak, also held a surgery on Saturday morning.
Largan said some only went to his surgery to say hello and wish him well in light of the sorrowful incident.
"It really does mean a lot," Largan wrote on Twitter, vowing he would keep on doing his weekly surgery, "all year round, whatever the weather!"
Craig Williams, MP for Montgomeryshire, held a surgery on Saturday alongside his Conservative colleague from the Welsh Parliament, Russell George.
According to Williams, officers from Heddlu Dyfed-Powys Police were present during the surgery.
Kieran Mullan, another Tory MP representing Crewe and Nantwich, also held surgery on Saturday, saying Amess "would not have wanted" MPs to be forced to "do things differently."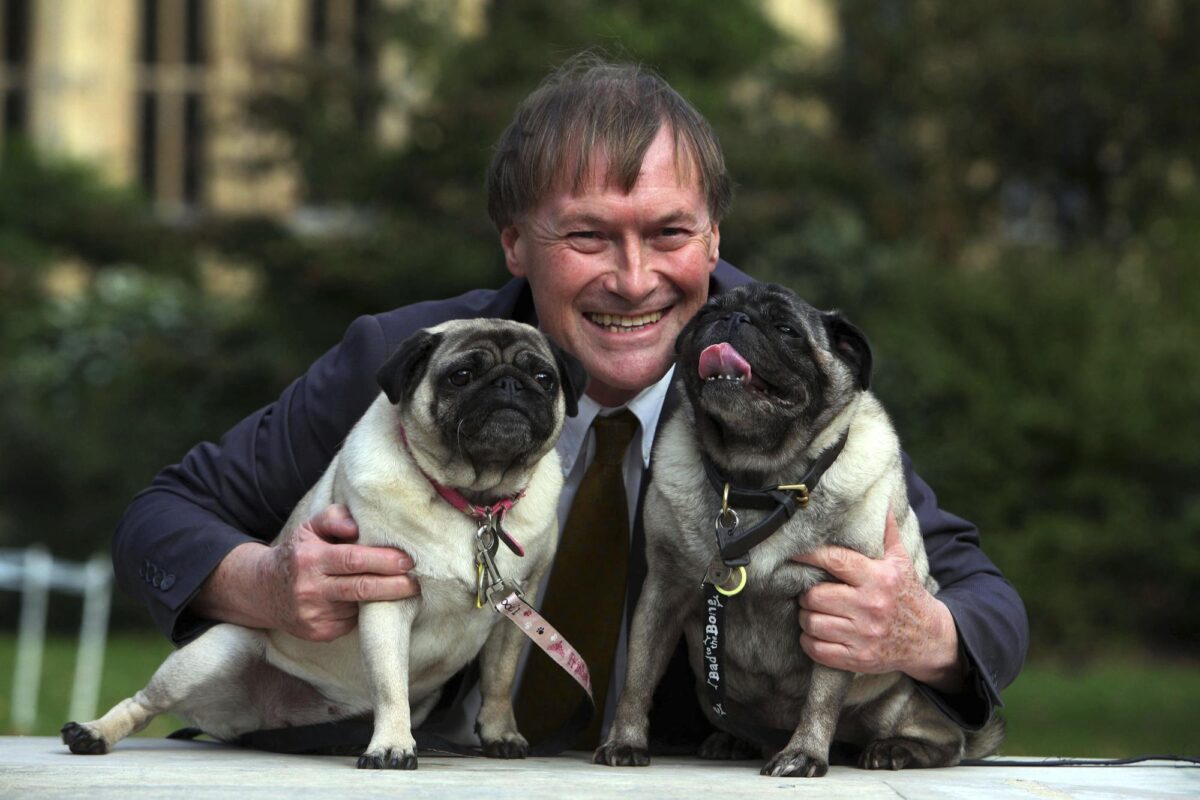 There are also MPs calling for a more cautious approach to communication.
Tobias Ellwood, a Conservative MP hailed as a hero for his attempts to save the life of police officer Keith Palmer during the Westminster terror attack, said face-to-face meetings with MPs should be paused until the Home Secretary's security review has been completed.
The former minister and soldier told the BBC that "there are other ways" for MPs to engage with their constituents.
"I would recommend that no MP has a direct surgery until you can move to Zoom," Ellwood said.
"You can actually achieve an awful lot over the telephone, you can get things moving far faster than having to wait for the surgery date as well," he added.
Conservative MP Bob Blackman has been holding online and phone surgeries, saying he hasn't contemplated a return to in-person meetings because he's required to shield due to the CCP (Chinese Communist Party) virus pandemic.
In light of Amess's death, Blackman told the PA news agency MPs will now be "wary" of what they do.
"I've had demonstrations that were outside my office from various different groups at different times, which is quite scary, particularly for staff," he said.
Labour MP Harriet Harman also said she would be in favour of a Speaker's Conference to review the safety of parliamentarians.

The National Police Chiefs' Council (NPCC), said earlier on Saturday that Operation Bridger, a nationwide police protective security operation established in 2016, will contact every MP individually to discuss their security arrangements.
Labour MP Naz Shah who has previously been targeted with racist abuse, said the police have already contacted her, and they had been "amazing" toward her.
She declined to speak about the detail of the discussion, saying "the more we talk about what measures we're taking, the more it raises our risk."
Asked if MPs should continue to hold face-to-face meetings, Shah told the PA news agency there was "no right or wrong answer."
"I think it's all about individuals, isn't it?" the MP said.
"I've had so many death threats, and it could have been any one of us. It's really close to home. I just think you've got to respect every MP. Some will have the 'Yes, we're going to carry on' view, and some people won't feel comfortable," she said.
"At this time, I think there's no right or no wrong answer to whether we should do surgeries or not. How people feel is individual to them really, depending on their personal circumstances."
PA contributed to this report.