British Gas is suspending the force-fitting of prepayment meters, the energy provider's owner Centrica said on Wednesday after a report said its debt-collecting contractor broke into homes of  "vulnerable" customers.
The UK's energy regulator Ofgem also said on Thursday that it's launching an "urgent investigation."
According to The Times of London, an undercover reporter witnessed agents from debt collecting company Arvato Financial Solutions breaking into the home of a single father of three young children with a locksmith to change the meter in sub-zero temperatures, meaning the family would have no heating unless they top up.
Job notes involving British Gas customers in recent weeks also showed that a woman with "severe mental health bipolar" disorder, a woman who has "mobility problems and is partially sighted," and a mother whose "daughter is disabled and has a hoist and [an] electric wheelchair" had their homes fitted with prepayment meters, the report said.
Under Ofgem rules, energy companies can obtain court warrants which give them legal rights to enter the homes of indebted customers and fit prepayment meters as a last resort.
But the use of the practice is banned on the "most vulnerable" customers, such as "people for whom the experience would be severely traumatic, for example due to mental health issues."
According to The Times, debt collectors were incentivised to ignore customers' vulnerability because they get bonuses for installing the meters.
Following the report, Centrica CEO Chris O'Shea said the allegations are "unacceptable."
"Protecting vulnerable customers is an absolute priority and we have clear processes and policies to ensure we manage customer debt carefully and safely," O'Shea said in a statement.
"The allegations around our third-party contractor Arvato are unacceptable and we immediately suspended their warrant activity," he said.
O'Shea said he is "extremely disappointed" that the alleged practice had occurred, adding that the company decided to suspend all prepayment warrant activity at least until the end of the winter.
He said unfortunately he doesn't see the "clearly significant challenges around affordability" changing anytime soon, calling for the government and the regulator to devise a long-term plan.
"We need to strike a balance between managing spiralling bad debt and being aware that there are those who refuse to pay and those who cannot pay. We think government, industry, and the regulator need to come together to agree a long-term plan to address this and ultimately create an energy market that is sustainable," he said.
Speaking to Sky News on Thursday, O'Shea said he was upset that families were not treated with respect.
"All I can say is I'm really truly sorry, and we'll make it right," he said.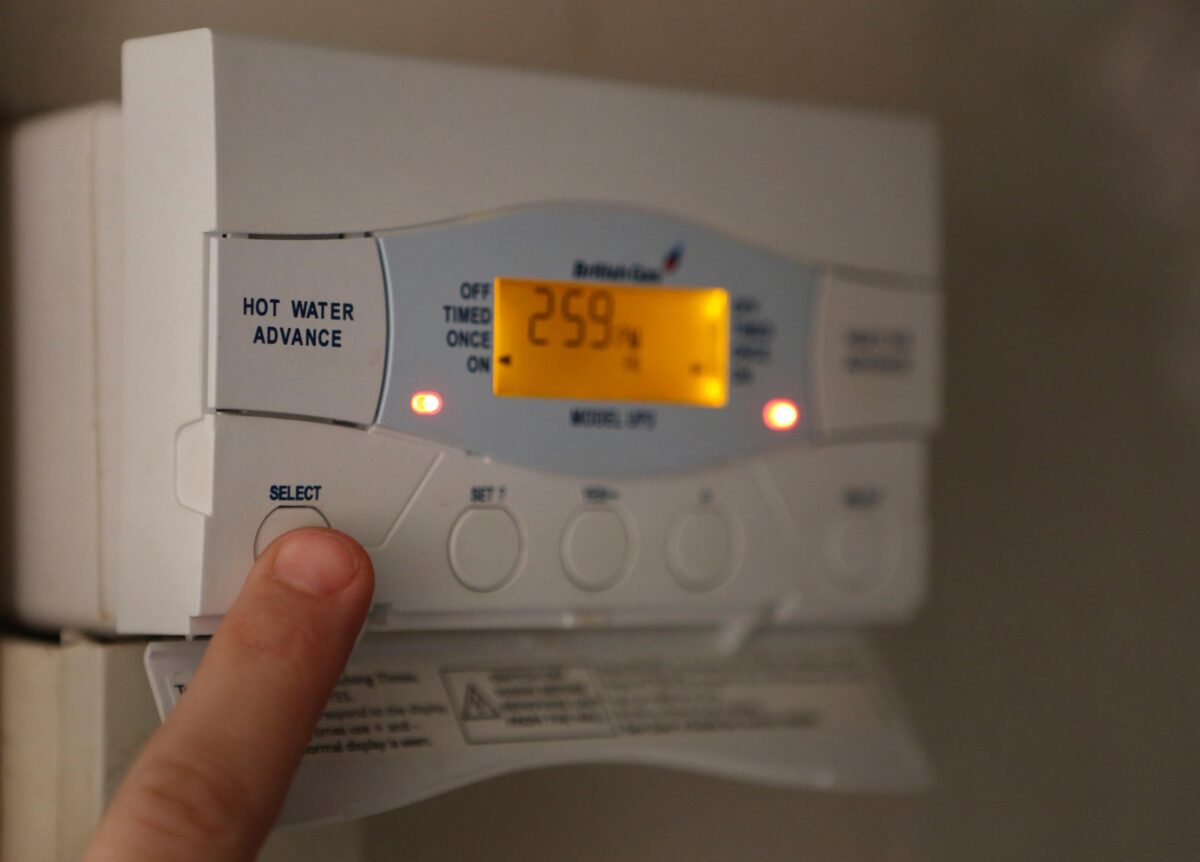 Ofgem has also announced it will launch an investigation.
"These are extremely serious allegations from The Times which we will investigate urgently with British Gas and we won't hesitate to take firm enforcement action," a spokesperson said in a statement.
"It is unacceptable for any supplier to impose forced installations on vulnerable customers struggling to pay their bills before all other options have been exhausted and without carrying out thorough checks to ensure it is safe and practicable to do so," the statement reads.
"We recently announced a major market-wide review investigating the rapid growth in prepayment meter installations and potential breaches of licences driving it. We are clear that suppliers must work hard to look after their customers at this time, especially those who are vulnerable, and the energy crisis must not be an excuse for unacceptable behaviour towards any customer—particularly those in vulnerable circumstances."
The Epoch Times has reached out to Arvato Financial Solutions for comment.
Hundreds of thousands of customers have been switched over to more costly prepayment meters, often unwillingly and without the offer of support, after failing to keep up with rising energy payments.
Some have found their smart meters switched to prepayment mode remotely while others have been confronted at their door by teams sent by energy companies—armed with magistrates' court warrants—to physically make the change.
Just last week, Ofgem said it is to review the checks and balances that energy firms have around placing customers on pre-payment meters, warning it will take further legal action if it finds they are not taking due care.
In a blog, the watchdog's chief executive, Jonathan Brearley, said he is concerned about the "sharp growth in households struggling to pay their bills being switched over to pre-payment meters, sometimes without their even knowing about it, leaving them without heating."
It followed Business Secretary Grant Shapps' demand that energy suppliers stop forcing financially-stretched households to switch to pre-payment meters.
He also vowed to "name and shame" the worst offenders.
PA Media contributed to this report.