A British-born member of the ISIS terrorist group pleaded guilty on Thursday to eight U.S. criminal charges including lethal hostage taking and conspiracy to support terrorists.
Alexanda Amon Kotey, 37, was one of four ISIS terrorists nicknamed "the Beatles" by their captives due to their British accents.
The terror cell has been accused of beheading several Western hostages, including four Americans—journalist James Foley, journalist Steven Sotloff, and aid workers Peter Kassig and Kayla Mueller. Two Britons—Alan Henning and David Haines—were also among the victims.
London-born Kotey was a UK citizen, but the British government withdrew his citizenship.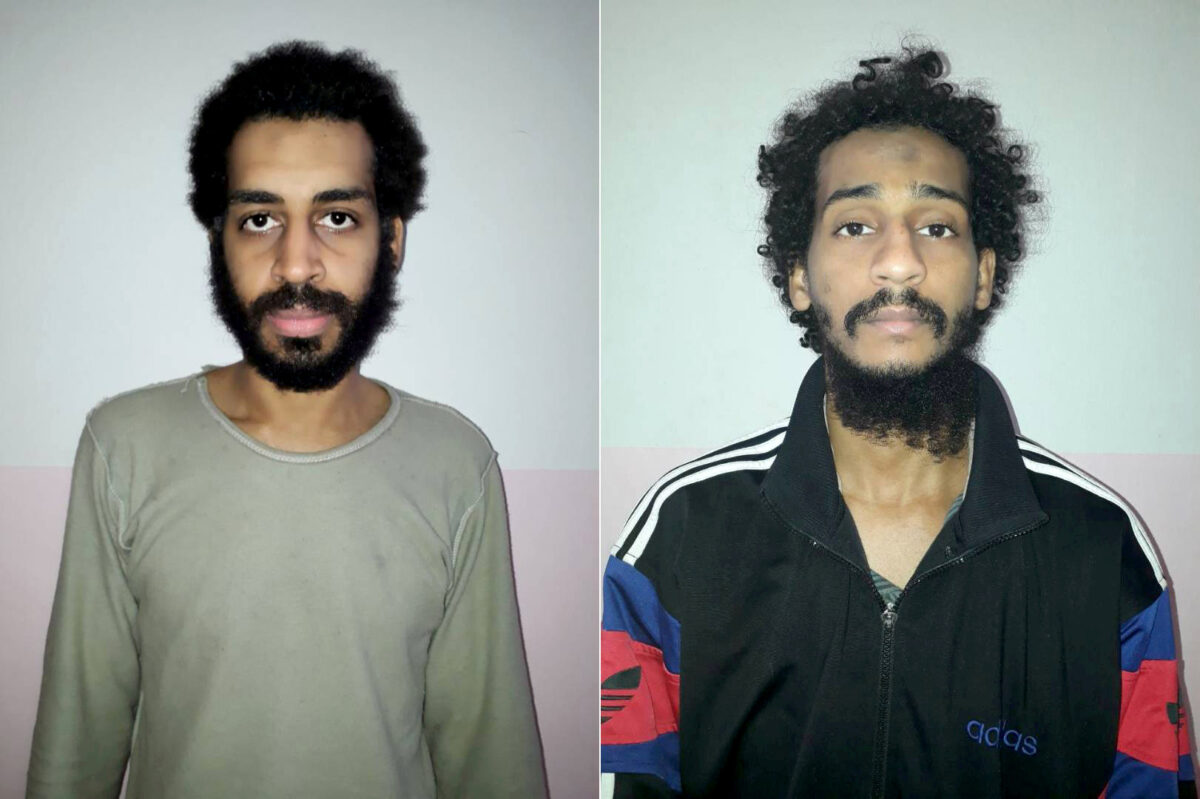 During a two-hour change of plea hearing at U.S. District Court in Alexandria, Virginia, Kotey pleaded guilty to all eight charges against him, including hostage taking resulting in death and conspiracy to provide material support to a designated foreign terrorist organization resulting in death.
In a prepared summary, Kotey said he left the UK for Syria in August 2012 alongside ringleader Mohammed Emwazi, also known as Jihadi John, who was killed by a U.S. drone strike in 2015.
Kotey admitted his role in capturing hostages, and said he also worked in the ISIS terror group's recruitment division and its "English media department."
He said he helped open up "channels of negotiation" with the authorities, families, and representatives of those Westerners held by ISIS.
Kotey said his job was to "extract" contact details for loved ones of those taken hostage. The terrorists would then demand the release of Islamist prisoners held by the West or large sums of money in return for the hostages' freedom.
He said he was not physically present at any of the killings of the Western captives.
Kotey was captured alongside El Shafee Elsheikh, another member of the "Beatles" terror cell, in Syria in 2018 by the U.S.-supported Syrian Democratic Forces while trying to escape to Turkey.
Kotey and Elsheikh were taken to the United States last year to face charges on the condition they would not be given a death sentence.
Under his plea agreement, Kotey promised to fully cooperate with the U.S. government.
District Judge T.S. Ellis said that, under a tentative arrangement between U.S. and British authorities, Kotey could be transferred to Britain after 15 years' imprisonment to face justice in his country of birth.
Family members of all four American victims attended Thursday's hearing.
Kotey will be sentenced on March 4 next year.
PA and Reuters contributed to this report.