LONDON—The UK is set to crack down on middle-class drug users as part of new measures to combat violent crime.
Interior secretary Sajid Javid said the government would target all drug users—including professionals—as part of a major review of drug buyers and sellers. He announced his plans in a speech at the Conservative Party conference on Oct. 2, saying that he's starting a 200-million-pound ($259.5 million) endowment fund that focuses on young people at risk of starting a life of crime.
"We know that one of the causes of the rise of serious violence is changes in the market for illegal drugs," he said. "We need a much better understanding of who drug users are, what they take, how often they take it, and so much more. So I will launch a major review of the market for illegal drugs.
"Armed with this evidence, I will step up our fight against drugs gangs that prey on our children. On my watch, illegal drug use will never be tolerated," he said.
The rise in knife crimes by gangs in London and other cities in the UK has been linked to drug use by affluent buyers, with shifts in the market corresponding to outbreaks of bloodshed, according to Javid.
'The biggest consumer of cocaine in Europe'
Cocaine was used by about 875,000 British people between 2017 and 2018, the highest number in a decade, according to the latest crime survey for England and Wales.
Security minister Ben Wallace warned in May that the UK "is fast becoming the biggest consumer of cocaine in Europe" and that it's fueling violence on the streets of the country.
In August, London's police chief Cressida Dick said, "There are some Londoners who think it is a victimless crime, taking cocaine at 'middle-class parties.'"
In an interview with the Daily Mail, Javid said: "We need to make people understand that if you are a middle-class drug user and you sort of think, 'Well, I'm not doing any damage, I know what I'm doing,' well, there's a whole supply chain that goes into that.
"Youths whose lives have been abused, the county lines, other drug takers being abused, crime being encouraged. "You are not innocent—no one is innocent if they are taking illegal drugs."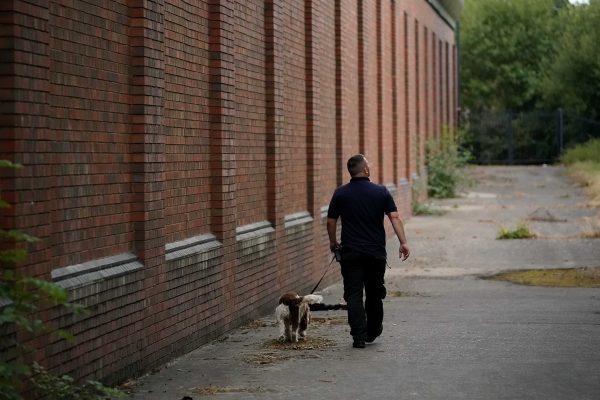 Drug Dealing Linked to Vulnerable People
"County lines" drug dealing refers to young people selling drugs in rural county areas on behalf of gangs in big cities, phoning through orders on a dedicated cell phone number—the "county line." Britain's National Crime Agency (NCA) estimates there are more than 720 of these county lines and that three-quarters of them are linked to vulnerable people, such as children or those with mental- or physical-health issues.
A 2017 NCA report said, "County lines groups tend to use younger members to identify and target other children, either through personal or social media links. They focus on those who are particularly vulnerable or at a crisis point in their lives. They are groomed and enticed by gang members to work within the drugs distribution network."
Justice secretary David Gauke  also announced a specialist financial-crime unit that will have the power to cut off funds of criminals behind the drugs trade in prisons.
In a statement, Gauke said, "My message to kingpins is this: We are already blocking your phones, putting you in isolation, and, now, we will make sure you can't access your money."
The number of homicides in the UK has risen for four years in a row, with 701 in the year ending March 2018. Knife crime also rose by 16 percent, according to the Office of National Statistics, which said there had been an increase in "high-harm" offenses, such as homicide and gun crime.