The United Kingdom and Japan "stand side by side" on Hong Kong and a range of other international issues, British Foreign Secretary Dominic Raab said after meeting with his Japanese counterpart on Wednesday.
"Japan is a close friend of the UK and our key security partner in Asia," Raab said following talks with Japanese Foreign Minister Motegi Toshimitsu, who was on an official visit to London.
Japan is a close friend and a linchpin security partner in Asia. This evening I welcomed Japan's Minister for Foreign Affairs @moteging to London where we discussed shared threats, challenges and opportunities. Our partnership continues to go from strength to strength 🇬🇧🇯🇵

— Dominic Raab (@DominicRaab) August 5, 2020
"Whether it's our collective response to COVID-19, cyber security, climate change, or support for freedom in Hong Kong—the UK and Japan stand side by side, and I look forward to an even closer partnership in future."
Raab and Motegi confirmed that they would work closely to ensure the rights and freedoms of the people of Hong Kong are respected in the aftermaths of Beijing's imposition of a National Security Law on the former British colony, according to Japan's Ministry of Foreign Affairs.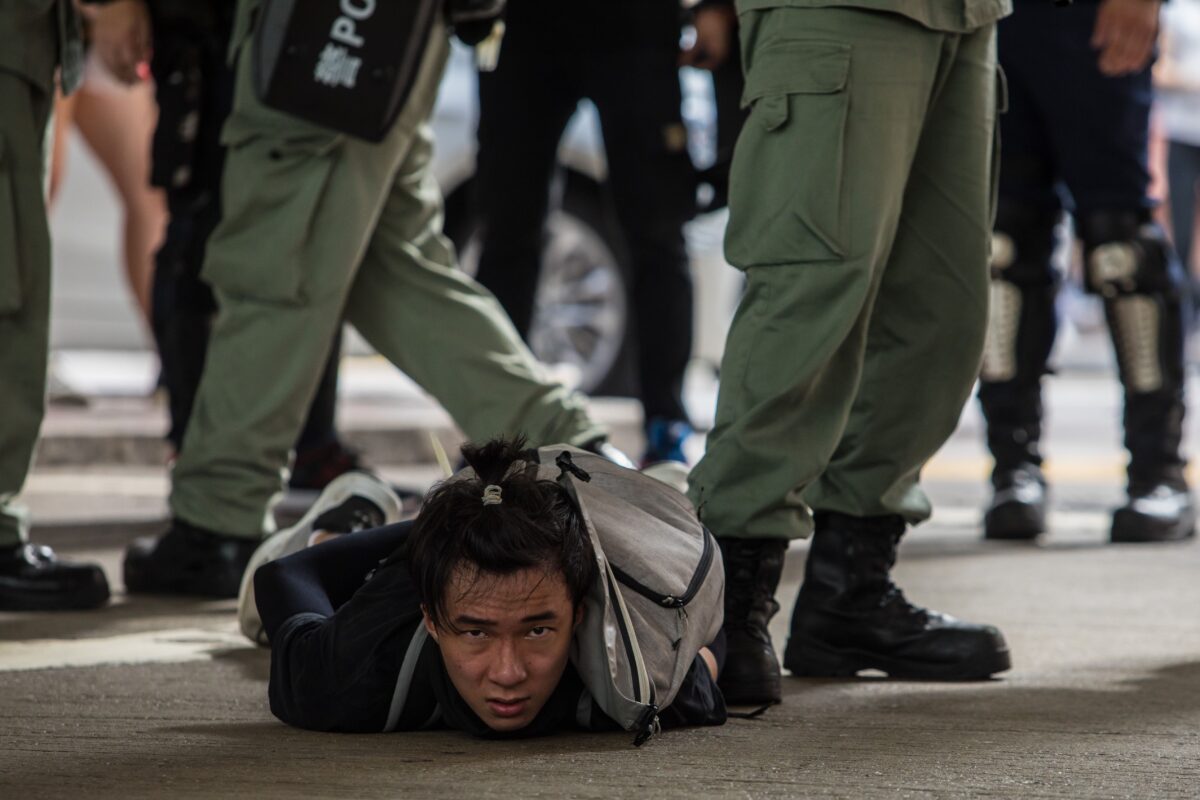 The national security law, which went into effect on June 30, criminalizes individuals for any acts of subversion, secession, and collusion with foreign forces against the Chinese Communist Party (CCP), with a maximum penalty of life imprisonment.
The two ministers also voiced their "grave concerns" over the postponement of Hong Kong's legislative elections, which were due to be held in September.
The Hong Kong government announced on July 31 that it had postponed the 2020 Legislative Council election for a year, citing a local surge in cases of the CCP virus, commonly known as the novel coronavirus.
It also disqualified key pro-democracy candidates, who were deemed unfit to uphold Hong Kong Basic Law or loyalty to the Chinese regime.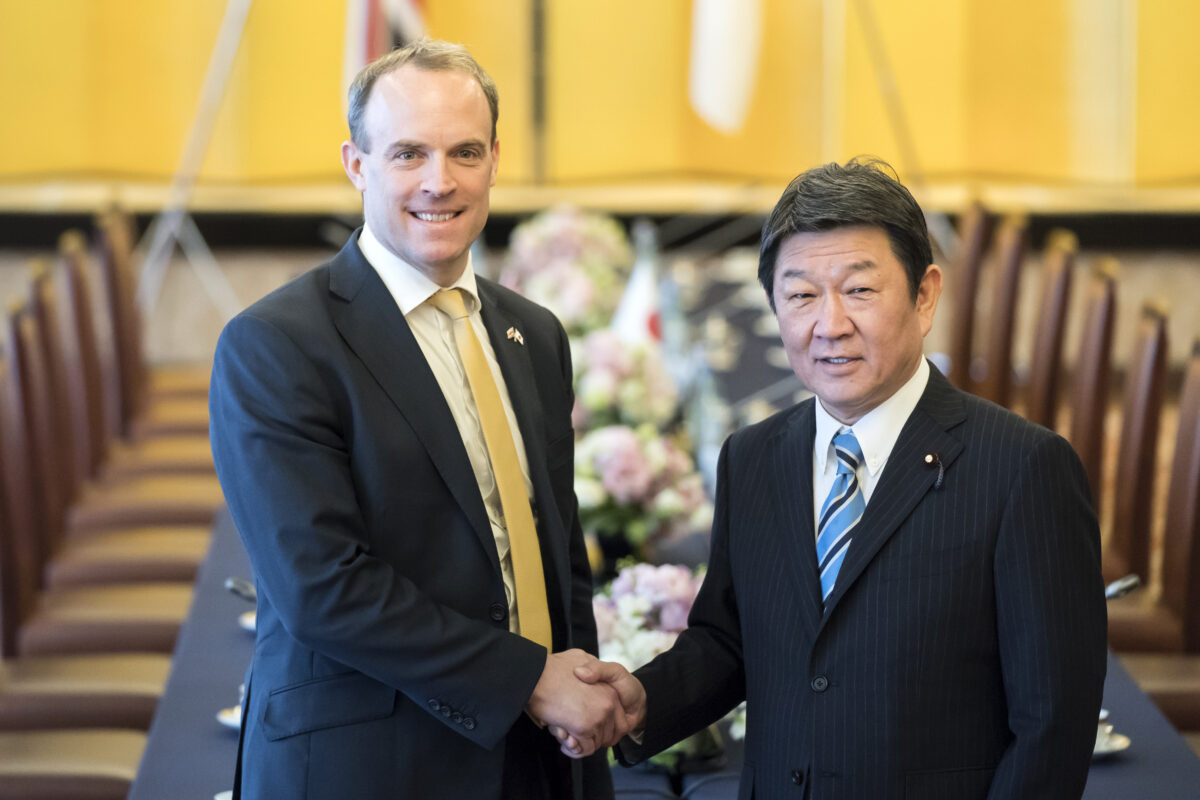 Raab and Motegi, who last met in Tokyo in February, affirmed that Japan and the UK "have the same position on the issues of the East and South China Seas and that they would continue to coordinate closely on these issues."
During the CCP virus pandemic, the Chinese regime has ramped up its provocations in East and South China Seas, where it has a series of territorial disputes with Japan and a number of Southeast Asian countries.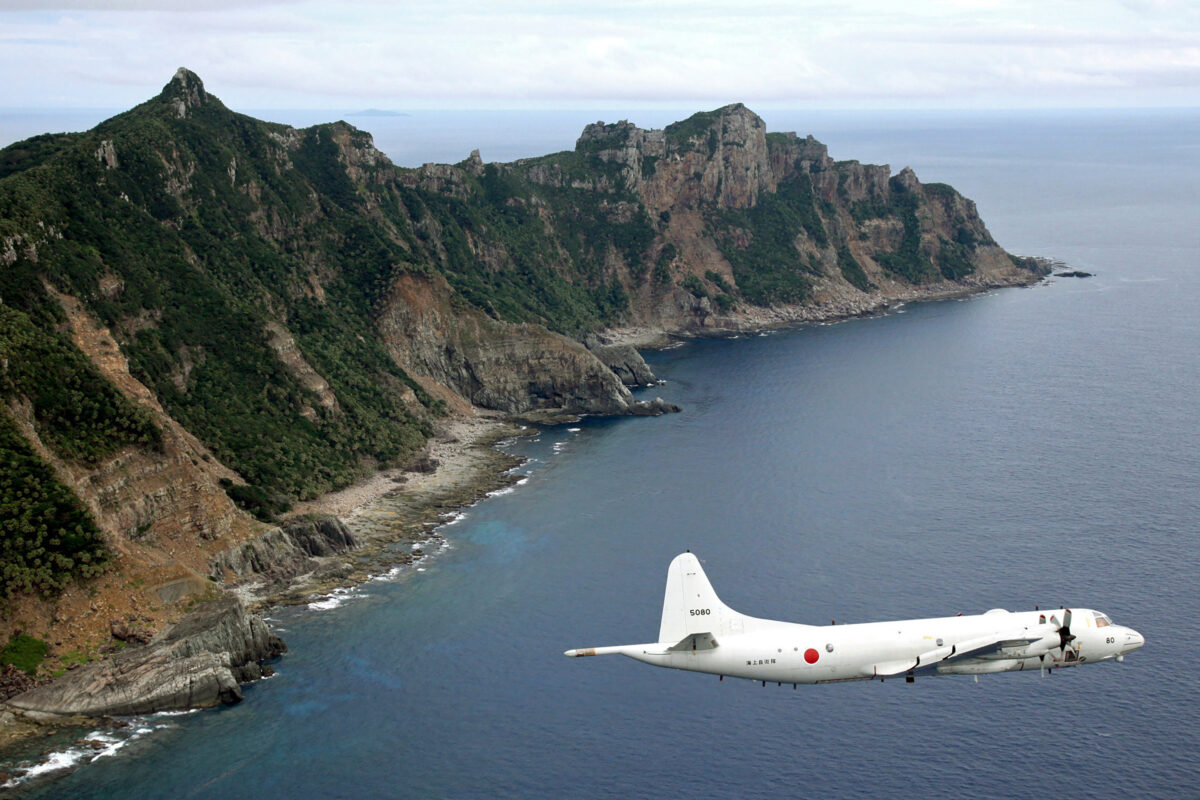 The two ministers agreed to boost defense cooperation, including joint exercises and joint research, and pledged to arrange to hold the next face-to-face Japan-UK Foreign and Defense Ministerial Meeting ("2+2") as early as possible.
Raab and Motegi also agreed on the need to speed up negotiations on a bilateral trade agreement, as the UK will no longer benefit from the existing deal between Japan and the European Union after the Brexit transition period ends on Dec. 31, 2020.
Isabel van Brugen and Yinyin Liao contributed to this report.