Four people who pulled down a statue of Edward Colston in Bristol, England, during a Black Lives Matter protest in 2020 were acquitted on Wednesday of causing criminal damage.
Milo Ponsford, 25, Jake Skuse, 36, Sage Willoughby, 21, and Rhian Graham, 29, were handed a verdict of not guilty by a jury at Bristol Crown Court.
A large crowd of supporters had attended court every day of the trial, and there was a huge cheer from the public gallery as the not guilty verdicts were returned.
One of the defendants, Willoughby, called the verdict "a victory" for Bristol, racial equality, and "anybody who wants to be on the right side of history."
But Downing Street said vandalism "remains a crime" and it expects police to take it seriously, while a cabinet minister said it's unacceptable to destroy public property and the government will always "fix any loopholes in the law" when necessary.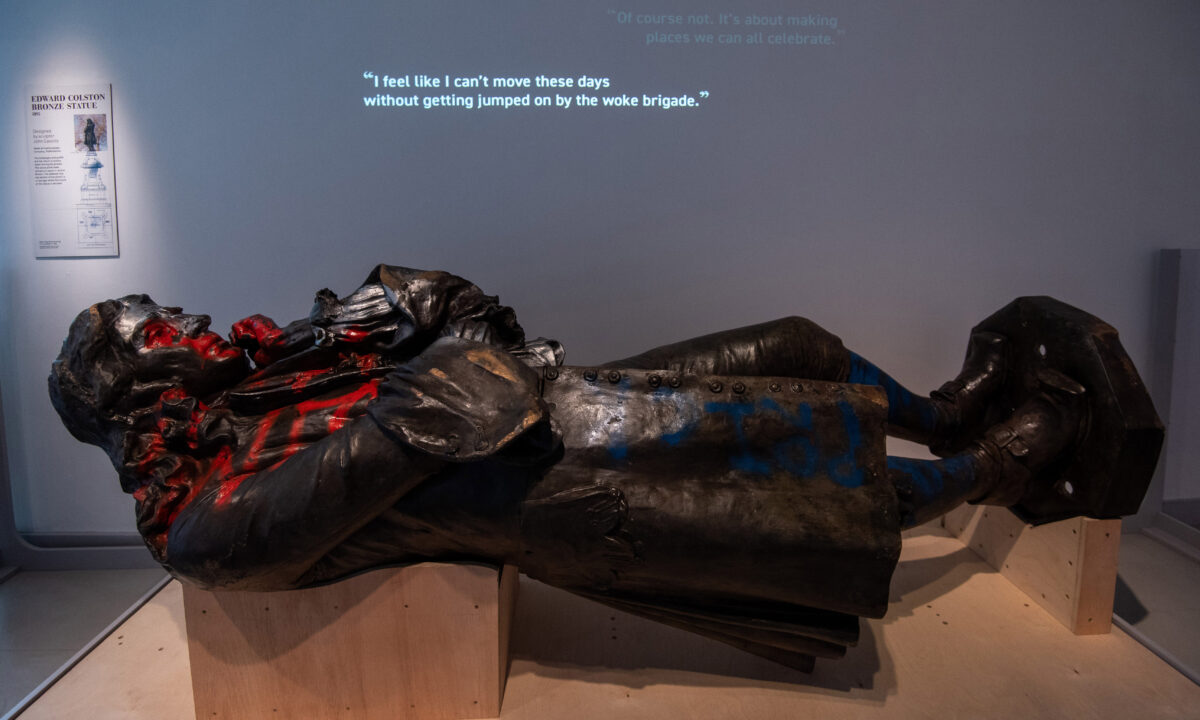 According to the Bristol government's museum's website, Colston, a 17th-century British merchant and philanthropist, profited from his shares in the Royal African Company (RAC), which members traded gold, ivory, and enslaved Africans. He had also been an active member of RAC's governing body for 11 years.
Colston's statue was toppled during a Black Lives Matter protest on June 7, 2020, before being dumped in Bristol Harbour and later recovered by Bristol City Council.
The trial heard that Ponsford and Graham brought ropes, which Willoughby passed around the statue's neck, and Skuse goaded the crowd into rolling the statue 500 meters (1,640 feet) and throwing it into the water.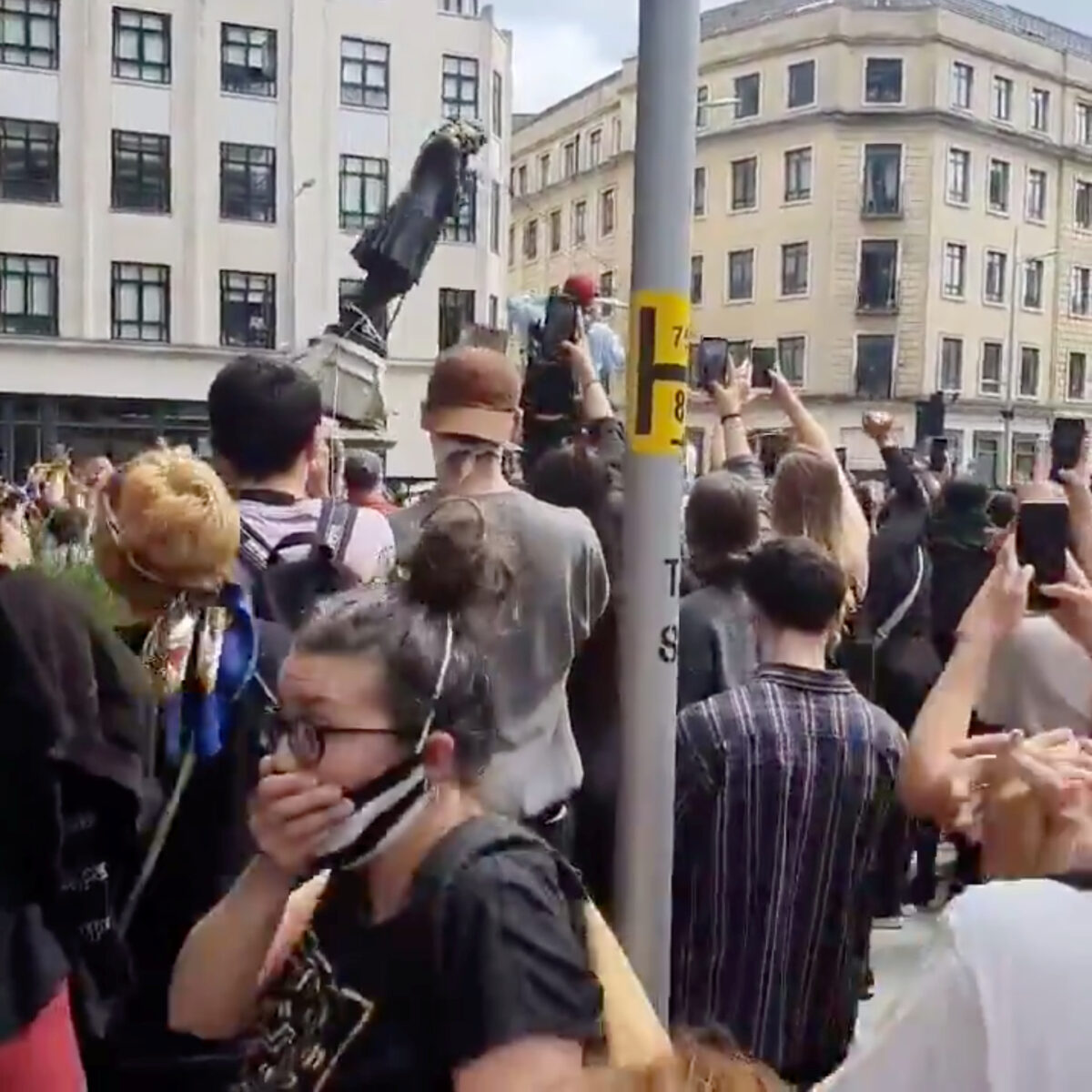 None of the defendants denied their involvement but claimed that the presence of the statue was a hate crime and that it was therefore not an offence to remove it.
During the trial, the prosecution said it was "irrelevant" who Colston was, and the case was one of straightforward criminal damage.
But Ponsford's lawyer, Barrister Tom Wainwright, said the felling of the statue had helped heal the wounds of slavery and accused the prosecution of inviting the jury to "pick open these wounds once more."
In summing up, Judge Peter Blair QC told the jury to disregard such rhetoric about the weight and consequences of their decision and try the case purely on the evidence in front of them.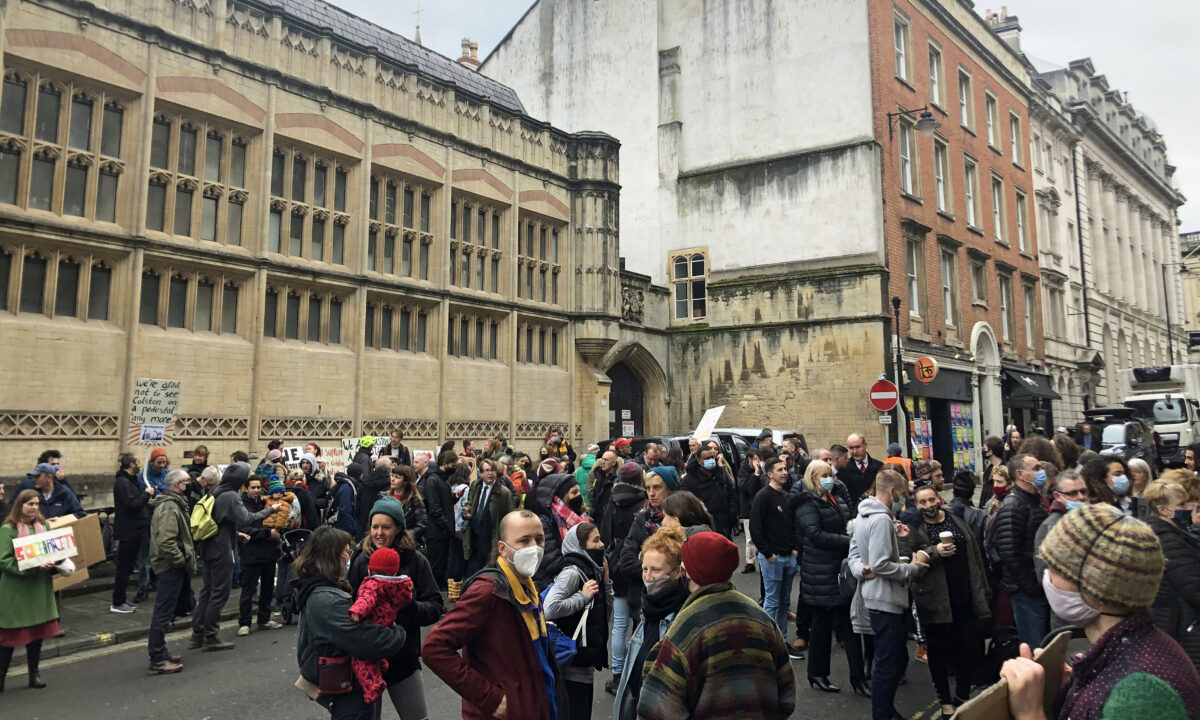 The defendants last year elected to go on trial in front of a Jury at Bristol Crown Court instead of a judge at the magistrate's court.
Blinne Ni Ghralaigh, who defended Rhian Graham, said the case "demonstrates the fundamental importance of trial by jury."
"That is because juries represent the collective sense of justice of the community," she said.
"In this case, they determined that a conviction for the removal of this statue—that glorified a slave trader involved in the enslavement of over 84,000 black men, women, and children as a 'most virtuous and wise' man—would not be proportionate."
However, others have slammed the verdict for setting a precedent for future attempts to pull other statues down.
Nile Gardiner, a former aide to Margaret Thatcher and director of the Margaret Thatcher Centre for Freedom at the Heritage Foundation, told the Telegraph that the verdict had set "an extremely dangerous precedent" that gives mobs a green light to "tear down statues across the country."
Writing on Twitter, legal expert Adam Wagner said the verdict was "unusual" but "this is what juries sometimes do."
Wagner said he doesn't think the verdict will set a legal precedent because it's a jury decision.
"Anyone damaging property in future would have no way of knowing if a jury would convict or acquit them. The law is as it was," he wrote.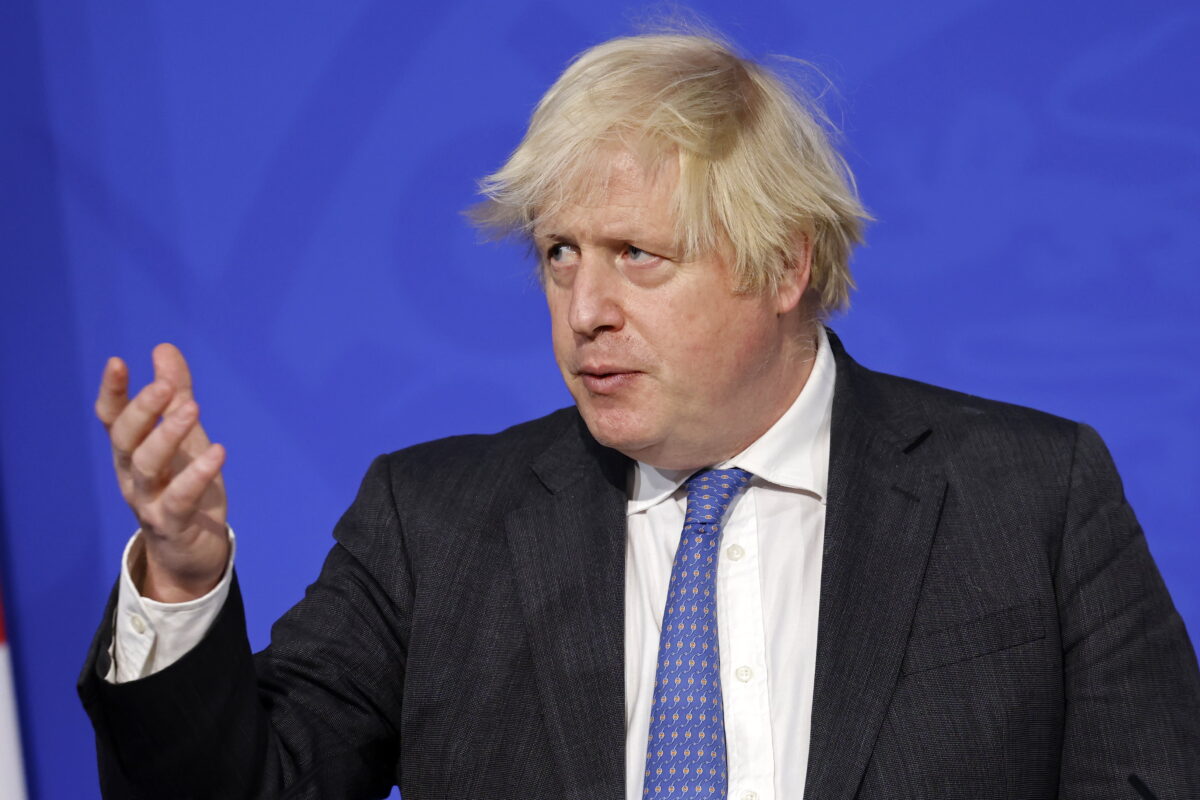 Reacting to the verdict on Thursday, Prime Minister Boris Johnson's spokesman said "vandalism of any sort remains a crime."
"Rightly we would never comment on individual jury decisions, which we respect. But we expect the police to take all crimes seriously, including vandalism or public damage to property," the spokesman said.
"We've been clear it's always legitimate to examine and challenge Britain's history but we should retain and explain our heritage so more people can understand our nation's past to its fullest," he added.
"Vandalism of any sort remains a crime. We expect police to take all crimes seriously. You'll know that we are changing the law to ensure those found guilty of desecrating or damaging a memorial face a punishment that better reflects the high sentimental and emotional impact these actions can have."
Earlier on Thursday, Transport Secretary Grant Shapps told Times Radio that  "we're not in a country where destroying public property can ever be acceptable."
"We'll always be on the side of the law and when necessary we will fix any loopholes in the law to make sure that's always the case," he said.
Under current legislation, criminal damage can bring a sentence of up to 10 years' imprisonment, but maximum sentencing is limited by the value of the damage caused.
Where the damage is less than £5,000 ($6,771), the maximum sentence is three months imprisonment and a fine of up to £2,500 ($3,386).
The Colston statue has been assessed to have sustained £3,750 ($4,850) worth of damage.
But the new Bill, which is being scrutinised by Parliament at the moment, would allow the courts to consider the "emotional or wider distress" caused by damage to public property, and raise the maximum sentence to 10 years regardless of the costs incurred.
This would extend to flowers or wreaths placed at memorials, such as at a gravestone or The Cenotaph.
PA contributed to this report.