Brisbane restaurant owners are supportive of a city-wide lockdown to contain a single case of the mutated UK-strain of COVID-19 but warn their businesses are taking a huge financial toll.
On Friday, Queensland State Premier Annastacia Palaszczuk announced the three-day lockdown to begin on the same day.
The lockdown is designed to give health officials time to track down all people who may have had contact with the highly infectious UK-variant of the virus, which was found in a cleaner working in hotel quarantine.
It is believed to be 70 percent more contagious than regular COVID-19.
As a result, 2.5 million residents across Greater Brisbane are required to stay at home and only come out for four reasons: work, providing health care or support to a vulnerable person, doing essential shopping locally, and exercising in local areas.
This is Brisbane in lockdown.

The more we stay away – for now – the sooner we'll all be back.

It's a new strain of the virus but we'll beat it the way we always have.

Together. pic.twitter.com/MFbVNg1aDN

— Annastacia Palaszczuk (@AnnastaciaMP) January 9, 2021
One of the already hardest hit industries—restaurants and hospitality venues—are only allowed to provide takeaway services.
"I have only served 25 to 30 customers the whole day," Tan Shah, a franchisee of Malaysian restaurant chain Papparich said. "We normally serve approximately 500 customers per day."
The restaurant is in Westfield Garden City, a massive shopping centre in Brisbane's south that normally bustles with activity on weekends. The lockdown has also made the once challenging task of finding parking, a non-issue.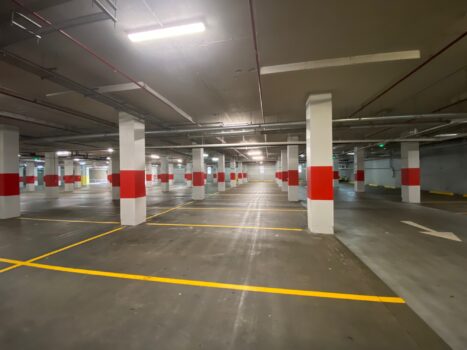 Shah says once Palaszczuk made the announcement, he saw an almost-immediate drop in patronage on the same day and had to cut staff hours in response.
"We have had quite a few cancellations at this stage, massive bookings we had," Shah told The Epoch Times.
The restaurant was closed for a month last year during the initial spread of the CCP (Chinese Communist Party) virus.
It is staying open over the lockdown weekend to serve loyal customers.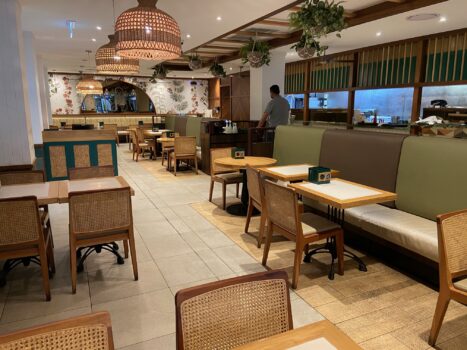 Despite the challenges, Shah remains supportive of the short-term lockdown.
"I personally feel this is a good thing to do … it's really good that at least we are trying to protect the community, which is much more important," he said.
He conceded, however, that if lockdowns were extended, it would be difficult for the business to survive.
"Even if the customers stop coming in, the overheads keep going. They include rent, wages, suppliers, utilities etc."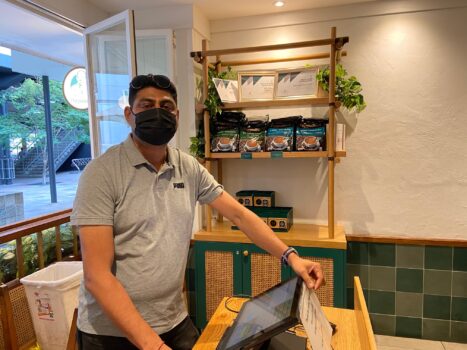 Ken Fung, manager at the Rice Paper Vietnamese Cuisine restaurant, shared similar sentiments.
Rice Paper is in a suburban shopping centre in Eight Miles Plains not far from Westfield. Its ambience is noticeably quieter than usual.
Staff at a neighbouring restaurant are discussing what to watch on Netflix to pass the time.
Fung is also supportive of the lockdown and containing the virus but he says once the premier announced the restrictions, foot traffic dried up almost instantly.
"Once the government announced the lockdown, every person went to Woolworths, Coles, or any supermarket to buy everything," he told The Epoch Times.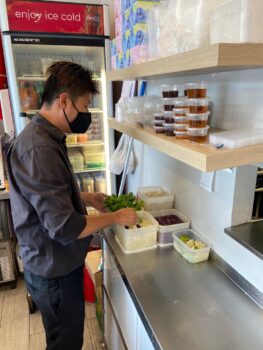 Panic buying set in on Friday with toilet paper becoming a rarity on supermarket shelves once again.
"Even after the lockdown ends, we expect it will be quiet for a few days. There will be a lot of groceries at home that people will need to cook and work through," he said.
Despite the lockdown only lasting three days, Fung said the financial toll was huge.
"The restaurant has not fully recovered to 100 percent from previous restrictions, maybe 80 to 90 percent. But after the latest lockdown, only 1 percent of customers are left," he said.
When asked how they would cope if the lockdown were extended, Fung just shakes his head.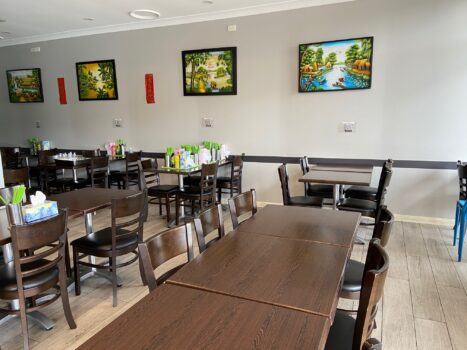 Premier Palaszczuk told reporters on Friday that if the UK variant could not be controlled, a 30-day lockdown was a possibility.
Bin Chen, who runs the Ren Japanese restaurant across the road, said they would only survive if the government stepped in and continued JobKeeper or JobSeeker.
"Business was good leading into Christmas, but once that passed, we ran into this lockdown. We have lost about 90 percent of our business," he told The Epoch Times in Mandarin.
"We could probably handle a three-day lockdown but if it explodes and spreads further, then we will need to return to the days of receiving support from the government. Otherwise, it will be difficult to keep going," he said.
Prime Minister Scott Morrison on Friday backed the state's three-day lockdown, calling it a "wise call" by the Queensland premier.
"This will buy much needed time," he wrote on Twitter.