NEW YORK—All day, people stopped and stared. They gave compliments, or pointed and flashed a thumbs-up. It was the shoes: I was wearing these David Bowie-meets-Johnny Cash boots, exuberantly bright red and shot through with a white lightning bolt and stars. Let me say right off the bat: they are far from the kind of shoes I'd normally wear.
I'll admit my regular shoe wardrobe consists of fade-into-the-background, don't-call-for-attention neutral cuts and colors—metallic bronze is as crazy as it gets.
To experiment beyond my timid shoe rotation, for a day I tried on these rock-vibe Bolt boots from Modern Vice. Well, Rita Ora and Bella Thorne rock their shoes, so why couldn't I? (Cue in: tons of apprehension for this wallflower.)
For sure I thought I was going out to stick out like a sore thumb.
I stuck out all right. But not like a sore thumb. Like a rock star. I wore the boots with jeans and a T-shirt, as simple an outfit as they come, but they were an immediate attention grabber. The boots caught everyone's eyes—though it was mostly men who stopped to offer compliments. "Cool!" or "Wow!" they said. A girlfriend of mine fell in love with another color that the boots came in: metallic rose with silver detailing.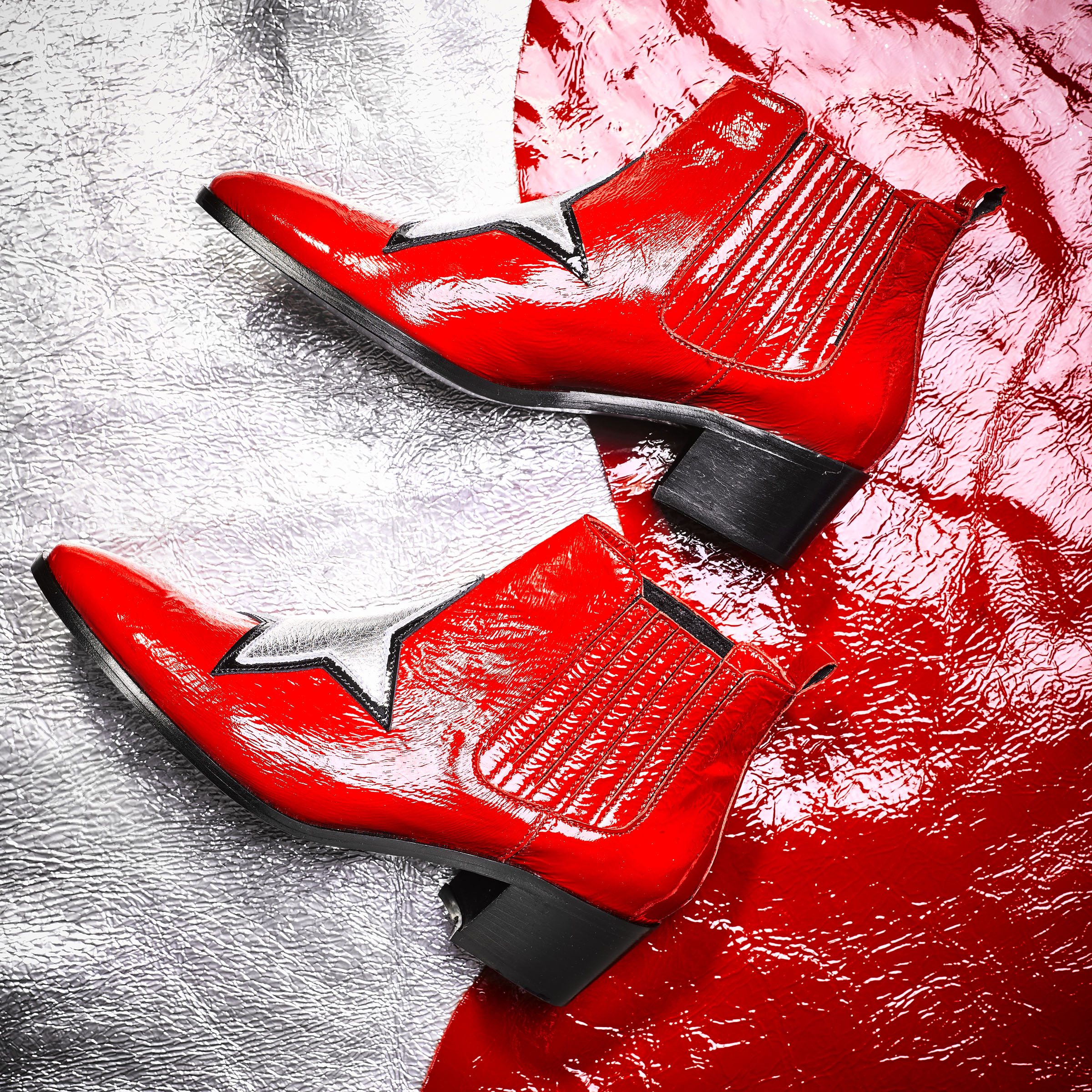 This kind of attention, thanks to the insta-cool factor of these boots, was eye-opening for me. As far as confidence boosters go, I'd never experienced low-maintenance glam so easy.
Musicians—not just big-name ones—love Modern Vice, maybe because the shoes are inspired by the stars themselves. Every shoe, since the beginning, has been named after a rock star.
David Bowie would have approved of the Bolt, with its bolt and stars; the Jett boot channels the boldness of Joan Jett.
Other best-selling styles delve into Western chic; the Palo Alto is the perfect boot for a music festival in the middle of the desert.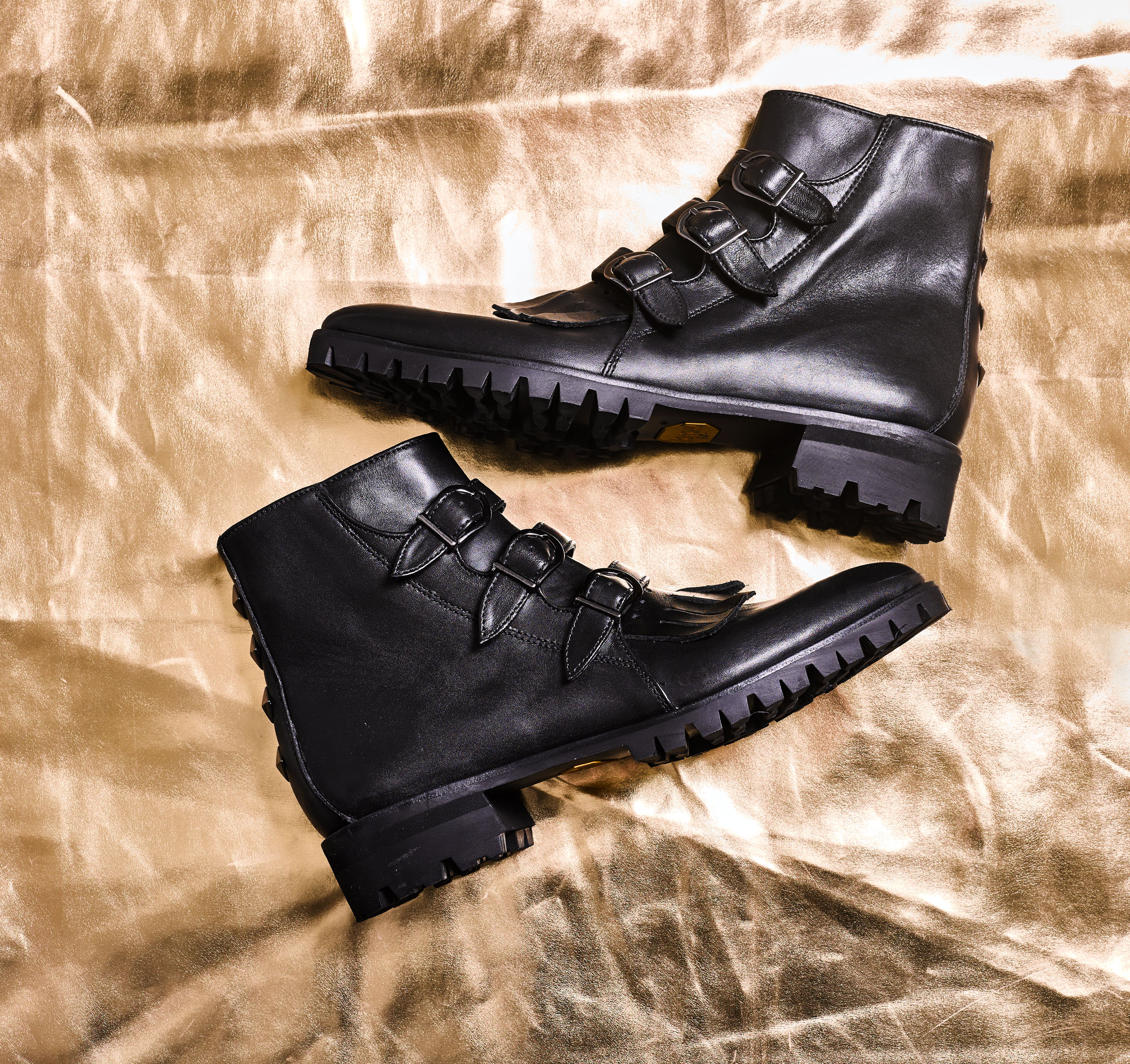 Made in New York City
At a time when everyone seems to ship their boots to China for manufacturing, Modern Vice makes theirs right in the heart of the Garment District in Midtown Manhattan.
I dropped by their showroom—it's open to the public, so anyone is welcome—and had a peek at their factory.
I say "factory," but their shoes are all handcrafted by men and women, many with over 30 years' experience, who have learned from generations prior. It's a level of skill and expertise that's hard to find these days. I asked founder Jordan Adoni, who started up the brand five years ago, how he finds workers. He doesn't, he said; they find him.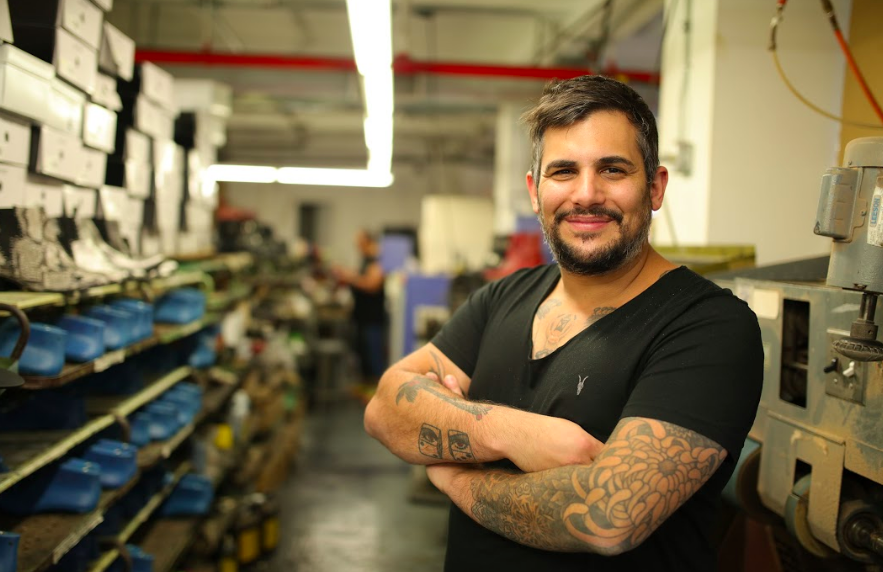 Music is big here; I catch drifts of "Amor Verdadero" by the Afro-Cuban All Stars as I take a look around. Tools in hand, the employees work on their shoes and seem to be having a good time together.
Crafted by hand also means that the shoes are infinitely customizable and can be made to order: we're talking insoles, hardware, leathers.
The materials are what you'd expect of great craftsmanship: the finest leathers from tanneries in the U.S. and Italy, which adhere to stricter environmental regulations.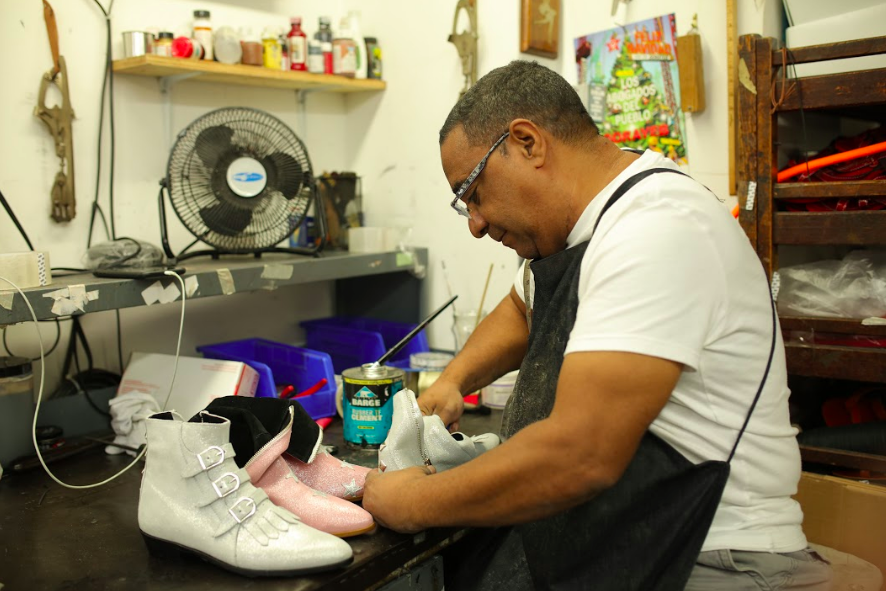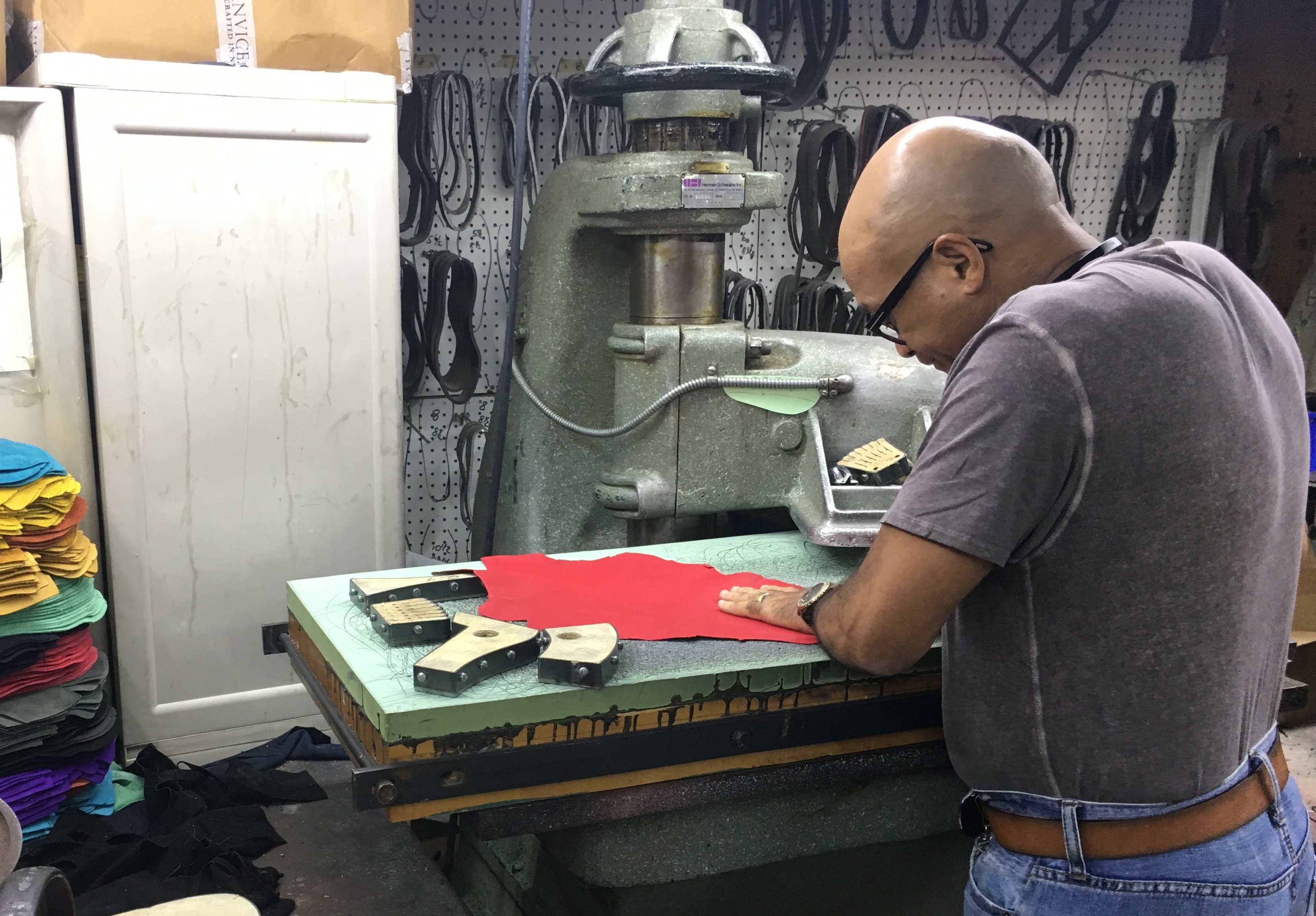 Comfort Factor
Walking around in my bright-red Bolt boots, I find that they're not just conducive to carefree confidence, but also amazingly comfortable. Modern Vice tinkered enough with the classic pointed-toe shape to figure out how to keep a girl's feet happy when she's running around all day.
One girl I met at the showroom told me that the leather lining inside is so comfortable, she doesn't even bother with socks.
The list price for my Bolt boots is $398. Luckily, you can sometimes catch a sale.
Given the detailing, handwork, and materials, though, they're easily worth twice their price. If true luxury is comfort and style without compromise, Modern Vice embodies it. Their average loyal customer—who often owns a dozen pairs—knows exactly what a deal she's getting.
As for what they do—bring out your inner rock star—that's priceless.