WASHINGTON—Parents Jeffery Morehouse, Juan Garaicoa, and Michelle Littleton sat before a House Foreign Affairs subcommittee on Dec. 10 to testify about the same terrible fate of their children—international abduction by a spouse.
"While most children were returning to school, my children were boarding a plane and being kidnapped to war-torn Lebanon," Littleton, a mother of three, said.
"She had kidnapped our son to Japan," said Morehouse, the founder and executive director of the non-profit Bring Abducted Children Home. "I don't even know where he is being held."
"Time is of the essence and now is the time to bring our children home," pleaded Garaicoa, whose two children remain in Ecuador.
While the countries, children, and spouses are different, they share the same frustration of fighting to be reunited with their children in foreign lands.
Morehouse won custody of his children in U.S. courts—and twice in Japan—but his teenage son, Mochi, who was taken by his wife at age 6, remains in Japan with his mother because there is no enforcement mechanism under Japanese law.
"In the end, the court refused to reunite Mochi and me," said Morehouse."It does not matter how a child ends up with the abductor in Japan, they will not uphold laws and treaties to return children to their rightful home."
Japan is a party to the Hague Convention, an international agreement between 82 countries and the European Union that is meant to facilitate safe adoption and protect children from international abduction.
However, Morehouse says Japan has flaunted all of the Hague Convention guidelines, making it "an abysmal failure." He says U.S. reprimands have largely fallen on deaf ears and, because they haven't backed their demands with action, Japan has no incentive to comply.
The State Department reported issuing three demarches, which are petitions through diplomatic channels, in 2017. The following year, they issued one demarche and held several meetings with Japanese officials.
"The department is considering the use of further tools under the Act if Japan continues its pattern of noncompliance in failing to promptly enforce Convention court orders," the State Department said in its 2018 action report.
Of more than 400 cases where American children have been abducted to Japan since 1994, Morehouse said he only knows of one case where a child was returned by the government, and both parents were Japanese. While some children have been reunited with their American parents since then, he said he doesn't know of any case in which the government of Japan facilitated such a return.
In 2014, President Barack Obama signed into law the Goldman Act, which gave the United States a range of tools, including withholding aid for security or development, to force other countries to return children to their American parents.
Rep. Chris Smith (R-N.J.), the main sponsor of the legislation, said he only knows of one case where the Act has been used to request extradition. The State Department mainly uses demarches to ask countries to return children.
"Tragically, the State Department has persistently refused … the use of return tools that are in the Goldman Act as envisioned by Congress to enforce the Hague Convention in both Hague and non-Hague convention countries," he said.
The State Department's Bureau of Consular Affairs said in a statement that they tailor their strategy to "deploy the most effective approach toward resolving each abduction case," and they "carefully consider the use of each tool outlined in the Act."
Smith has a personal connection to the Goldman Act. Its full title, the Sean and David Goldman International Child Abduction Prevention and Return Act, is named after a father and son he helped reunite after the mother took the son to Brazil.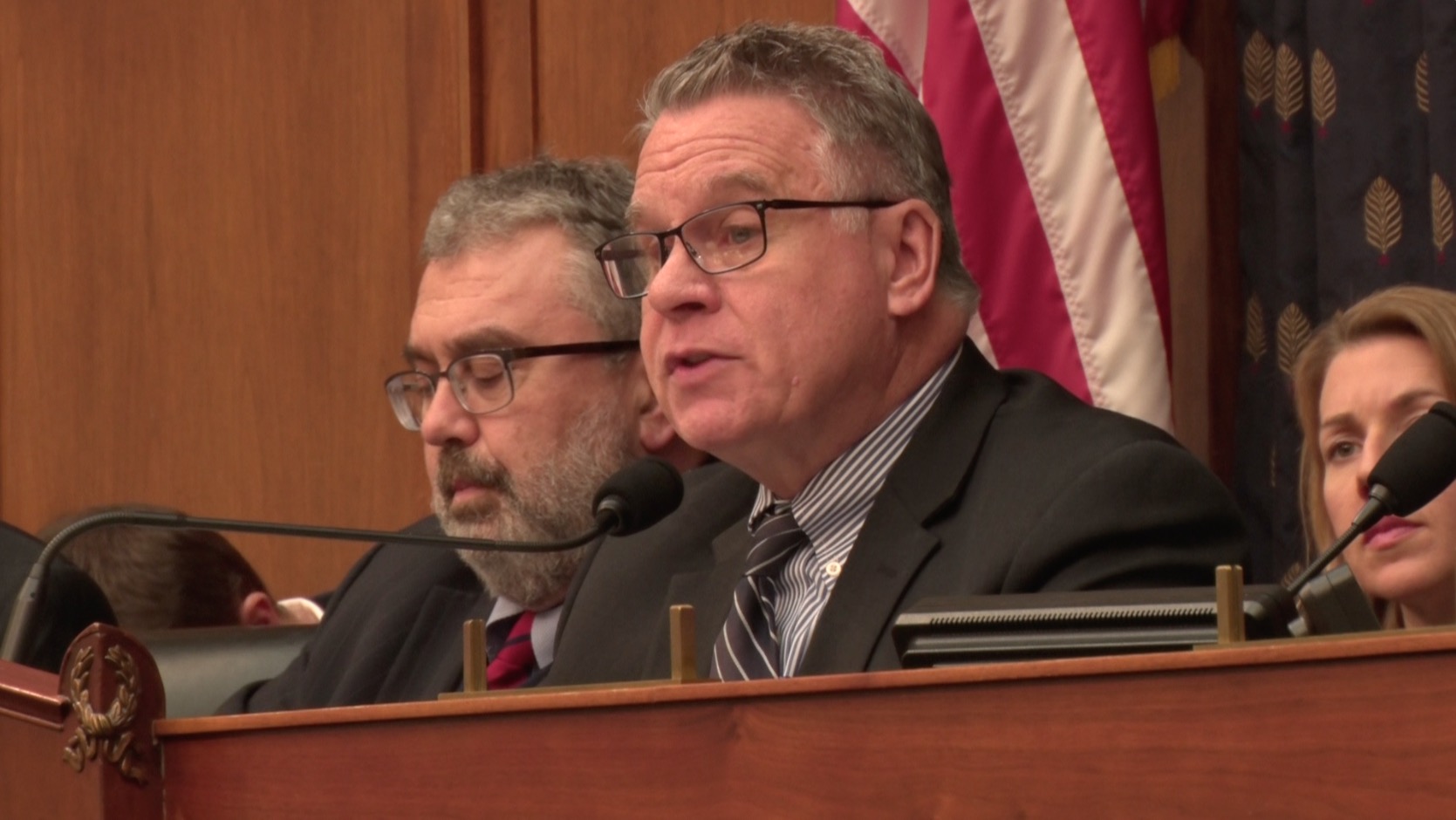 Smith said he planned to write a letter to President Donald Trump and Secretary of State Mike Pompeo to highlight some of the tragic cases he has heard while chairing a subcommittee within the House Foreign Affairs Committee that handles global human-rights matters. He hopes that once they read the stories, they will use the more powerful tools in the Goldman Act to reunite American parents with their children.
Morehouse hopes the United States will employ more of the tools in the Goldman Act, but he said if he were to ask one thing of the commander in chief, it would be to post on Twitter.
"I think the president has been quite known to use tweets," he said," and one could argue they have [a] great effect.
"If he simply tweeted it out there, 'Prime Minister Abe, you're my friend but you must return our kidnapped children,' that will have [a] great effect."