Brian Turk, who appeared in HBO's "Carnivale" and "Beverly Hills, 90210," died on the morning of Sept. 13, according to reports.
His representative Hayley Littman told USA Today that his cause of death was due to complications of brain cancer. He was 49.
The actor's biggest role was on the HBO drama, which was about a Great Depression-era traveling carnival.

Turk played Gabriel in the critically acclaimed mid-2000s show.
The actor also appeared on a number of TV shows including"Two and a Half Men," "Saved by the Bell," "Boy Meets World," "ER," and more, says his IMDB page.
His film acting credits include "American Pie 2," "A.I. Artifical Intelligence," "A Civil Action," "The Lost World: Jurassic Park," and "Art House."
Michael Patrick McGill posted a photo with Turk over the weekend.
"Saddened to hear I lost a friend today. Fellow Big Guy Actor Brian Turk. Stand-Up Dude. Gone WAY too soon. Years of solid work. Will miss seeing you in the trenches, Brother. Condolences & best wishes to his family, especially his wife & young son," he wrote on Twitter.
GoFundMe Campaign
A GoFundMe called "In Support of the Brian Turk Family" was set up in July of his year to support him and his family as he battled cancer.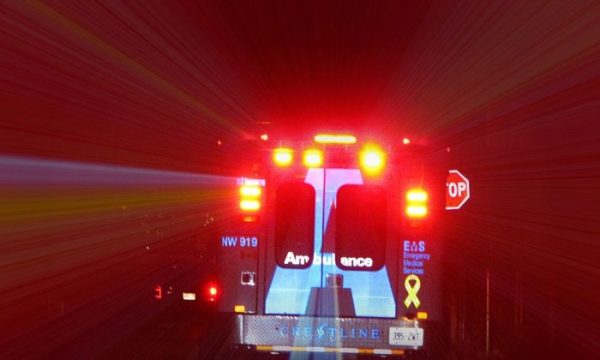 "Just over a year ago our dear friend, Brian Turk, was diagnosed with cancer. Being the selfless and private person that he is, Brian kept this quiet so as not to concern his family and friends. Unfortunately, the cancer has now become terminal. Brian has impacted so many of us in a positive way whether it be on the football field, at Mater Dei or USC, on stage or in our personal lives. He has always been there for us in our times of need and celebration," the page wrote.
The page noted that Turk's "will to live is strong" but noted that the treatment is expensive.
"Brian has been the breadwinner supporting his family as his wife has been physically unable to work full time," the page said.
An update was added on Sunday: "Unfortunately Brian passed away Friday morning, 9/13 from complications of his cancer. Please continue to share this Go Fund Me and I will send out funeral arrangements once they are finalized. Thank you for the continued support for the Turk family."
As of Monday, the page had raised more than $28,000.