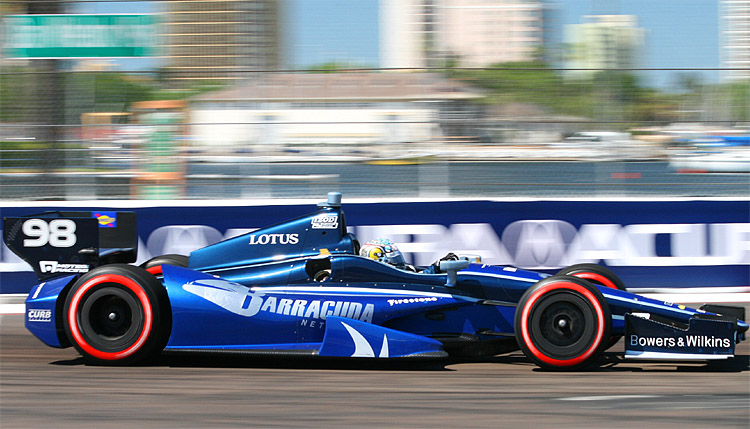 Bryan Herta Autosport announced via Twitter that it will not be traveling to Brazil with the rest of IndyCar. Having performed too badly in the first three races, the team has opted to save its budget and focus on the all-important Indianapolis 500, the race after Sao Paulo.
The Lotus-powered #98 Team Barracuda-BHA Dallara dropped below 22nd in points, out of 26 cars racing; only the top 22 teams are eligible for IndyCar Team money at the end of the season.
BHA posted the following statement on its Twitter site:
"After not finishing the last 2 races & falling out of the top 22 in points, Team Barracuda-BHA has elected not to send our cars to Brazil next weekend. Instead, we will refocus on the Indy 500 and coming back stronger than ever. Big thanks to our sponsors and fans for their unwavering support … bring on the 500!"
BHA won Indianapolis in 2011 with the late Dan Wheldon at the wheel; it was the only race the team entered that year. The successful Indy Lights team decided to expand to a full-time IndyCar program for 2012, but unsatisfactory performances have caused the team to reconsider the expense of shipping its car and gear to Brazil versus preparing for the biggest race of the season..