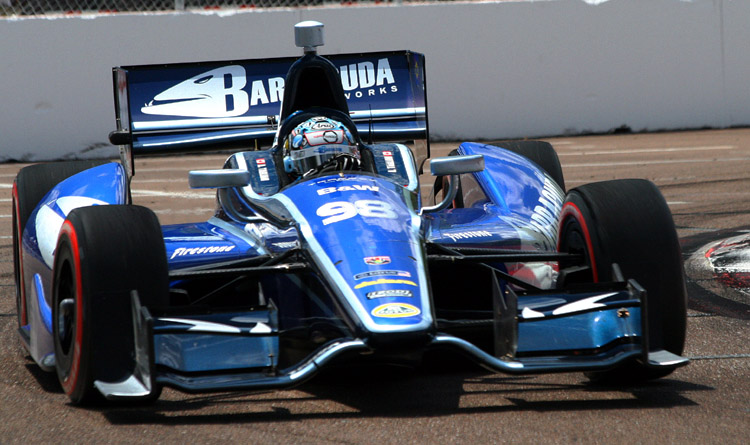 2011 Indianapolis 500 winner Brian Herta Autosport will be back on the grid with Honda power for the Indy 500 and the rest of 2012.
Brian Herta Autosport, which broke its lease agreement with Lotus and was without an engine for the Indy 500 and the rest of the season announced Thursday that Honda had agreed to lease the team engines in time for driver Alex Tagliani to take his place in qualifying.  
"We are very proud to be joining our friends at Honda again and renewing our successful partnership from previous IndyCar programs," said BHA co-owner Steve Newey on the team website "Partnering with Honda makes us even more confident as we head into the month of May, and Team Barracuda—BHA is working hard to help Alex Tagliani put the No. 98 car in Victory Circle again."
BHA risked having no motor deal, breaking its lease for the underperforming Lotus engine. The new lease is literally a lease on life for the team.