The sky did not fall. Brexit happened and, ho-hum, life continued apace.
The flocks of "Chicken Littles" needed something new to cluck about. This came on March 29 when UK Prime Minister Theresa May gave formal notice to the EU that Britain was invoking Article 50 and would withdraw from the organization.
Related Coverage
Now those who "view with alarm" for a living (and probably even have "alarming" visions when asleep) can imagine a new panoply of disasters for the UK, Europe, the world—and perhaps the universe:
Scotland will hold another referendum and split from the UK (PM May said the equivalent of "fat chance" in a meeting with Scotland's prime minister primarily covered by media for the length of leg each woman showed when seated);
The breakup of the UK would be followed by a union of northern and southern Ireland into one country;
The election of far right French leader Marine Le Pen would prompt a "Frexit" (and with it the collapse of the EU and the castration of NATO). Some observers describe French contribution to NATO as the need for a banjo when going swimming;
And who knows what will happen in Germany as Chancellor Angela Merkel wrestles with a rising right wing and continued popular discontent over the million refugees now burrowing into German social services.
What has happened with the official Brexit announcement is not the "beginning of the end" or even "the end of the beginning," but rather akin to the "beginning of the beginning" so far as revised UK relations with the EU is concerned.
For the UK, Brexit was prompted by frustration: unimpeded immigration ("foreigners taking our jobs"); nanny-state Brussels bureaucrats with nit-picking regulations over British economics; subordination of British law to the European Court of Justice; etc. And an unanticipated global economic improvement has obfuscated potential financial/economic downsides.  
At least technically, the negotiations face a real deadline—two years (March 2019), but with both French and German elections in the offing, predictions are both for a slow start to the negotiations but a need to finish them rapidly to permit all EU members to approve a new agreement.
Related Coverage
Initial negotiating positions have the UK demanding parallel negotiation of the "exit" elements and a new trade agreement. The EU negotiator rejected this position, saying the exit arrangements must be concluded prior to any discussion of a new relationship. The originator of Article 50 (Lord John Kerr) characterized the process as "about paying the bills, settling one's commitments, dealing with acquired rights, [and] pensions." "It is not about a future relationship" with the departed. Kerr claimed that a divorce "could not possibly be concluded in two years" and postulated a framework for an agreement.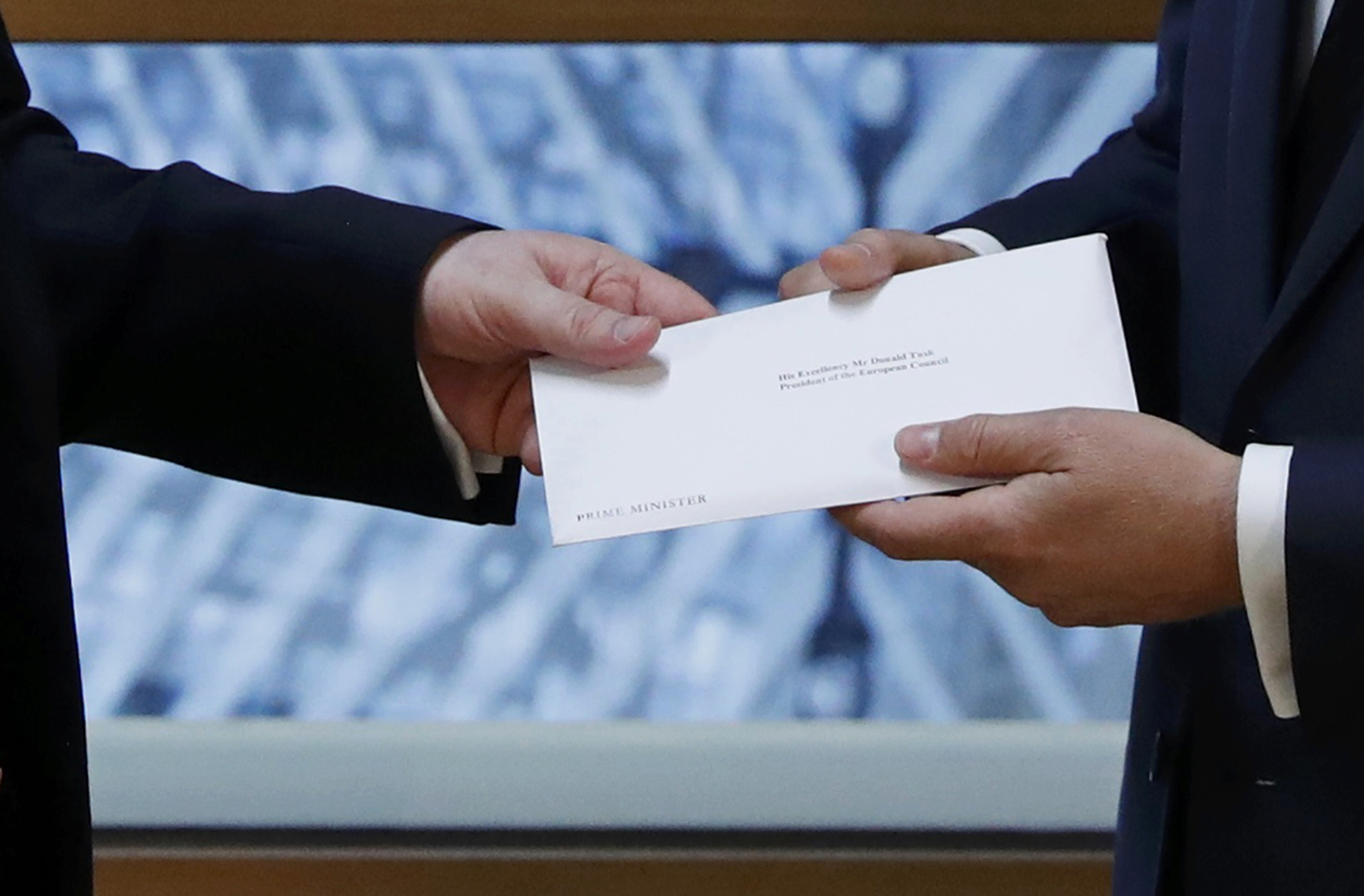 Indeed, "devil is in the details" realities will doubtless plague the negotiations—when they begin serious discussions, which still lack a set date (or EU positions on their parameters). One particularly neuralgic point promises to be negotiating what London owes in the form of existing commitments with the EU. Estimates yo-yo between nothing and $68 billion.
For its part, the UK government published a "Great Repeal Bill" itemizing thousands of EU laws to be transposed into British law. It signals the "end of the supremacy of EU law in Britain," announced one commentary.
The traditional observation "be careful about what you wish for as you may get it" applies. Predictions for Great Britain's post-Brexit domestic and international circumstances are fraught. Britain's once-upon-a-time global dominance has long past. The empire on which "the sun never sets" is history. But as one Brexit supporter noted, he would rather be a poor master than a rich servant.
As for EU-Europe, sufficient unto the day is the evil thereof. More and more, the EU resembles a ship designed to sail in calm economic seas and mild political winds. Even before Brexit, the EU was struggling in heavy storms, attempting to navigate the never-ending Greek/Italian fiscal crises and the domestic tensions from addressing millions of refugees pouring from Middle East/North Africa.   
Brexit is a clarion "wake up call" for EC/Europe. If it cannot satisfy the requirements of the fifth largest global economy, it has clearly failed—and the most obvious failure is heavy-handed Brussels bureaucracy attempting to construct a Procrustean bed of regulations. There is an imperative in the negotiations to find formulae that PM May can announce as positively enhancing UK independence without creating a regime so attractive that other cranky EU members are not enticed to follow Britain's example.
David T. Jones is a retired U.S. State Department senior foreign service career officer who has published several hundred books, articles, columns, and reviews on U.S.–Canadian bilateral issues and general foreign policy. During a career that spanned over 30 years, he concentrated on politico-military issues, serving as adviser for two Army chiefs of staff. Among his books is "Alternative North Americas: What Canada and the United States Can Learn from Each Other."      
Views expressed in this article are the opinions of the author and do not necessarily reflect the views of The Epoch Times.