BIRMINGHAM, England—Contending with the forces of globalization could be tricky for Britain as it leaves the European Union and begins to engage with a world of business and politics long held at bay by the EU.
Along with a clutch of new trade deals, Brexit will bring legislative upheaval not seen for half a century, with whole industries potentially hanging in the balance as the U.K. sheds EU policies and regulations.
Up for grabs is vital legislation on tariffs, the banking system, employment rights, financial and business regulations, and environmental policies and protections.
For example, the growth of genetically modified products is tightly restricted under current EU regulations. Some are worried the international agriculture firms might lobby to change those regulations to pave the way for large-scale growing of GMO crops on British soil.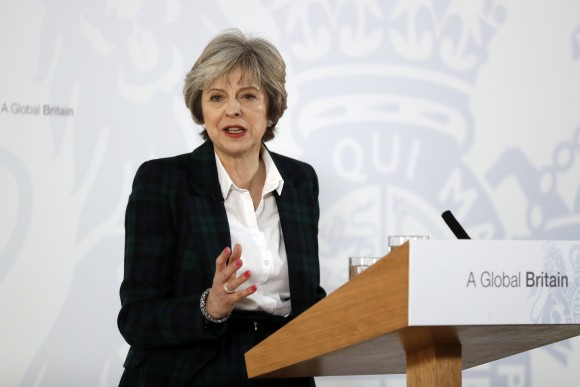 The government of Prime Minister Theresa May has dismissed such concerns, emphasizing that Britain is ready to trade with the world.
Brexit has already become a gold rush for lobbying firms, with many setting up specialized Brexit departments to service legions of lobby groups, charities, think tanks, and corporations. One high-profile example is global advisory firm Teneo, whose clients include McDonald's, Coca-Cola, Nissan, and Tesco. Teneo now has a "Brexit client transition unit," and former U.K. Foreign Secretary William Hague is a senior adviser at Teneo.
Lobbyists say the scale of Brexit will inevitably lead to a surge in demand for lobbying services.
So much of what goes on with lobbying remains in the shadows.
, senior researcher, Transparency International UK
"As someone who voted 'remain,' I am disappointed that the U.K. will be exiting the EU. But on a professional basis, it's clear that demand for our services will only grow," said Olly Kendall, managing director of leading U.K. political lobbying firm Westminster Public Affairs.
The people who hire lobbyists see political change as an opportunity to advance their cause. From that view, Brexit is almost unprecedented.
"Brexit will be a unique situation that will change the legislative environment more significantly than a change of government," said Andy Sawford, a managing partner at lobbying firm Connect Communications.
Under-regulated
While lobbying is vital to influencing policy, critics say that it is woefully under-regulated in the U.K.
Transparency International notes that corporate influence could sneak through due to the U.K.'s lack of oversight. Unlike the United States and Canada, the U.K. has no statutory register of lobbyists.


"So much of what goes on with lobbying remains in the shadows," said Transparency International UK senior researcher Steve Goodrich. "The secretive nature of lobbying means there is little reliable data on who is trying to influence government and whether access to ministers is a level playing field."
For the last 40 years, the EU has carried out major trade negotiations on behalf of its member states, meaning negotiating skills and infrastructure in the U.K. have atrophied.
The Department of International Trade, set up hastily post-Brexit, is just 8 months old. A 2016 report by a committee of the House of Lords, the U.K.'s second chamber of lawmakers, expressed concern about the department's lack of experience and readiness, echoing the concerns of trade experts.
The department has offered reassurances that it is addressing experience shortfalls and has been trying to recruit trade negotiators from Australia, Canada, and New Zealand.
"Regardless of what we think of Brexit, the narrative was all about taking back control. But there is a very real danger that without transparency in lobbying, people are not taking back control," said Alexandra Runswick, director of lobbying organization Unlock Democracy.
She said Unlock Democracy takes no position on Brexit, but notes that the cosy relationship between ex-government officials and the lobbying industry could be a weak point in the government that could be exploited by outside parties.
For example, in July 2016, George Osborne lost the post of chancellor. Just two months later, he quietly set up a think tank to lobby for a cause he had championed in office, in a breach of regulations. The punishment? A stiffly worded letter.
The movement of key personnel between private and public sector, described as a "revolving door," has almost no controls whatsoever, says Transparency International, describing the controls as being "toothless."
The organization notes that Britain fares well in global comparisons of corruption, ranking in the top ten least corrupt, so the lack of regulation does not immediately translate into corruption. The culture of the country and the integrity of its politicians and business leaders play a significant role. But critics worry about the scale of lobbying that Britain's policymakers will face.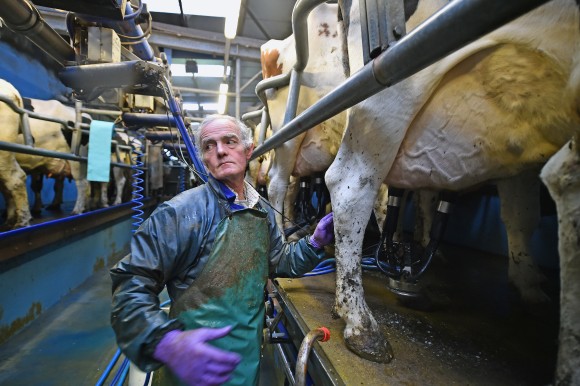 Besides companies and industries, other nations also lobby to gain trade access to the British market or favorable trade policies. Some countries, notably China, use diplomatic means; soft power exercises, like educational initiatives; and front organizations, like Britain-based nonprofits that purportedly speak for the Chinese community, as a way to influence the government.
In one example of foreign influence, in 2014 Lord Blencathra, a former member of Parliament and Tory chief whip, famously apologized for signing a 12,000 pound ($14,680) per month contract in which he agreed to lobby his fellow peers, members of Parliament, and ministers on behalf of the Cayman Islands' government.