The prime minister of Ireland—where the impact of a Brexit deal will be felt most keenly within the European Union—says he hopes the outline of a free-trade deal between the UK and the EU will emerge by the end of the week. The fate of the deal rests on UK political will, he said.
Talks started up again on Monday, albeit online, with the EU's chief negotiator saying that "fundamental divergences remain."
In just six weeks the UK will sever ties with the trading bloc, regardless of whether a deal has been struck or not.
Irish Prime Minister Micheal Martin said he had received a sense of progress from both negotiating teams.
"I would be hopeful that, by the end of this week, that we could see the outlines of a deal, but that remains to be seen," Martin said during a visit to Dublin Port. "It is down to political will, both in the United Kingdom and I'm clear the political will is there from the European Union."
But, he said small and medium-sized firms should step up preparations for a new economic reality after the transition period—which preserves membership in all but name until the end of this year—whether or not there is a deal.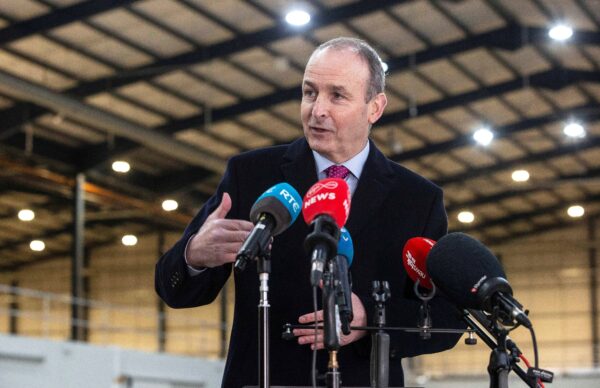 Face-to-face talks were suspended at the end of last week, with just days left to salvage a deal, after one of the EU negotiating team tested positive for the CCP (Chinese Communist Party) virus.
On Monday, EU negotiator Michel Barnier announced talks were starting online with his British counterpart David Frost. "Time is short," wrote Barnier on Twitter. "Fundamental divergences still remain, but we are continuing to work hard for a deal."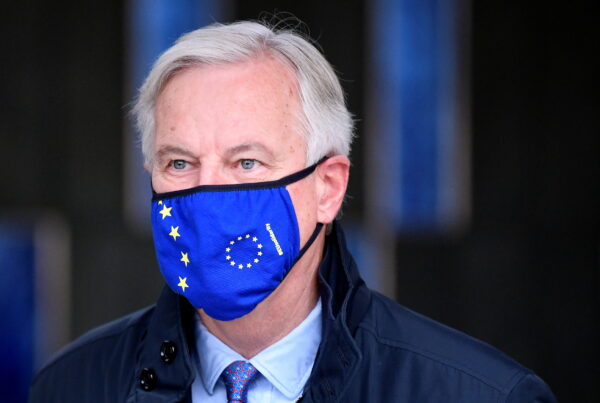 One of the key sticking points is fishing rights: politically symbolic to the British, and also to the French.
The Sun newspaper reported at the weekend that the negotiators were looking at a clause that would allow a renegotiation of any new fishing arrangement in several years' time.
Reuters also cites an EU diplomat and other unnamed sources as confirming that such an idea was under discussion.
In addition to the largely symbolic issue of fishing rights are two other issues: an economic "level playing field" between companies without either bloc being able to put their finger on the scales; and agreeing on how to settle trade disputes.
UK negotiators are demanding that the deal must respect the sovereignty that many Brexit voters felt was undermined by EU membership. However, the EU is unwilling to set up a deal too similar to deals with far-flung nations such as Canada, saying that the proximity of the UK brings different dynamics into play.
Last week, Prime Minister Boris Johnson said once again that he was "confident [the UK] will prosper" if no deal is struck, as Health Minister Matt Hancock said the government was sticking to its "red lines".
Reuters contributed to this report.