Brewer Makes Affordable Housing a Priority
September 11, 2013 7:02 pm Last Updated: September 11, 2013 11:01 pm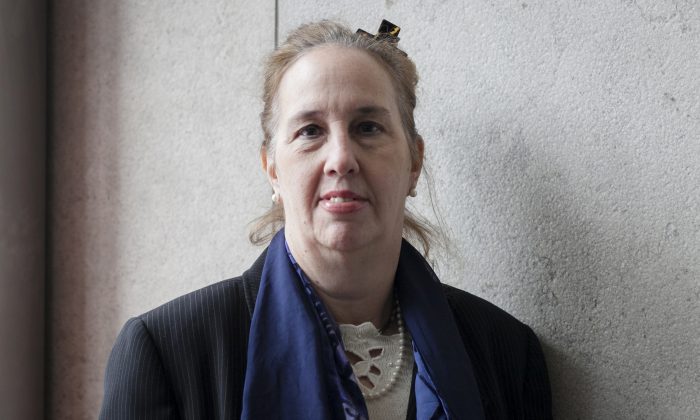 NEW YORK—Very pleased with yesterday's win in the Democratic Primary for Manhattan Borough president, Gale Brewer said she is set on providing and preserving affordable housing in the city.
"It is the number one issue in Manhattan … I've been talking about it for years," Brewer said. The first thing on her agenda is to ensure affordable housing and that nobody gets evicted, something she's been working on in her borough already.
"People here, thank God, are very involved and they vote," she said about her supporters in western Manhattan, who, according to her, also voted for Scott Stringer in the Democrat race for the city's comptroller.
Brewer said it was a "long haul with great staff in the City Council, working hard for 12 years," and that the win was a team effort.
"People know that we're serious about helping them and we care about the neighborhoods, and we're honest and transparent," she said, noting that people like those qualities and feel she's responsive to their issues.
In the race, Brewer faced City Council members Robert Jackson and Jessica Lappin as well as former Chairperson of Community Board 1 Julie Menin. Brewer finished with 35 percent of the votes. Lappin came in second with 25 percent, Jackson with 20 and Menin with 18 percent.
Brewer said her advantages were her record of 40 years of public service in the city and a varied background of work. She taught at a graduate center, built affordable housing in Queens, was on her community board, worked in government, and has been working in City Council since 2002.
Although Brewer still faces Republican David Casavis in the November general election, she is expected to win easily. If Brewer gets elected as Manhattan Borough president, she will assume office next year.
After affordable housing, the next items on her list of priorities are jobs and education.
"We have jobs. We have to make sure that people have the skill set," she said. For education, Brewer wants to focus on making sure that classes are not overcrowded.
For the residents in the Upper East Side concerned about the waste-transfer station, Brewer said she has had a long-standing stance on the issue.
"I took the pledge against it," she said. The waste-transfer station was to be a 10-story building on East 91st Street that would collect and ferry garbage across the river to New Jersey.
The position of a borough president is to work with the mayor to prepare the annual budget, make recommendations on budget priorities and capital projects, to review land-use decisions, to monitor city services and, if necessary, to introduce legislation into the City Council.
A borough president earns $160,000 annually.